Engaging Our Future
By Lynn McCain | November 8 2019


Department faculty outreach to high school students to educate about rewarding careers in medicine and research.
High School students have many opportunities to learn about careers through career days at their schools, brochures, videos they find on-line, etc., but what if they had a chance to actually experience careers? A chance to see what it is really like, day-to-day? Wouldn't that be the best way to open their eyes to new possibilities?
Faculty at the University of Michigan Department of Pathology believe that high school students who have the chance to learn about Pathology from the inside are more likely to choose a career in Pathology, Medicine or one of the other sciences, than just by hearing about it through other channels. With the average age of pathologists increasing and the number of students entering pathology decreasing, there is a greater need to expose more students to the field than ever before.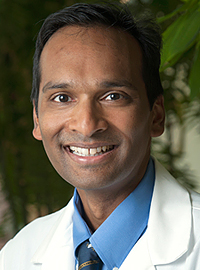 Dr. Arul Chinnaiyan, Professor of Pathology and the Director of the Michigan Center for Translational Pathology, has been hosting high school student volunteers in his lab since 2002. Over the past 16 years, 31 high school students have been mentored in his laboratory. Generally, students volunteer to work in the lab throughout the summer, with a few staying on through the school year.
One who stayed on was Aparna (Ghosh) Kachoria, who joined the lab in 2008 from Pioneer High School, Ann Arbor. She became engaged in the research and contributed to the discovery that the TMPRSS-ERG fusion protein binds to the ERG locus, which is tied to prostate cancer. This resulted in two publications, one in Science, a very prestigious scientific journal. She is now at the University of Massachusetts Medical School working as a Project Analyst in research. Sahr Yazdani joined the lab in 2013 from Huron High School and, following the research she conducted in the lab, has gone on to the Stritch School of Medicine at Loyola. In 2014, Caleb Chang also joined the lab from Huron High School. Chinnaiyan indicated that he is one of the brightest young researchers he has ever had in his lab. Cheng is now being considered for the University of Michigan Medical Scientist Training Program where he plans to pursue a career in academic medicine and research.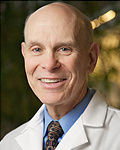 For the past 10 years, Dr. David Keren, Professor of Pathology and former Director of Clinical Pathology, has been mentoring Pathways to Success High School students through the STRIVE (Students Taking Renewed Interest in the Value of Education) program, sponsored by the Ann Arbor Rotary Club. Students meet with mentors twice per month and have an opportunity to earn a scholarship to Washtenaw Community College upon graduation. Keren has engaged with these students, bringing them to Michigan Medicine where they shadow healthcare professionals and learn more about nursing, medicine, and other fields. Many of these students, who were previously in danger of being left behind, have gone on to college and even graduate school due to the mentorship efforts of Keren and his STRIVE colleagues.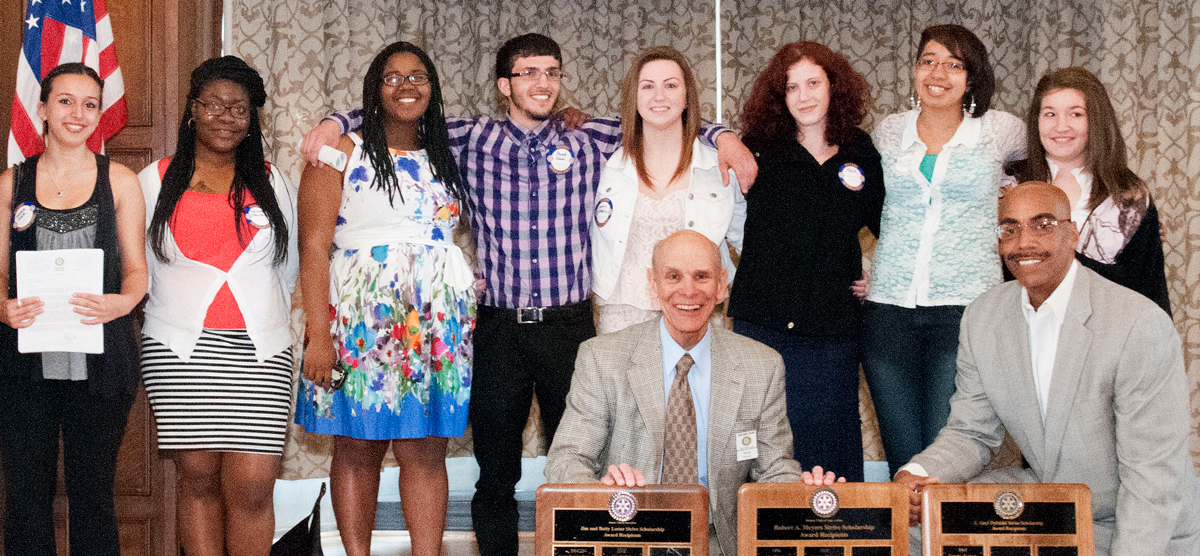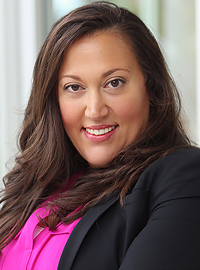 A newcomer to Michigan Pathology is Dr. Analisa DiFeo. Dr. DiFeo was introduced to the benefit of mentoring high school students in the laboratory when she was a graduate student. "They ask questions we don't consider. Sometimes it is the simplest questions that we forget to ask. These questions can change the trajectory of a research project and lead to discoveries that would have otherwise been missed," explains DiFeo. However, many students need to work over the summer to help pay family expenses and cannot volunteer in labs. To overcome this barrier, DiFeo established the Young Scientists Foundation (YSF.org) with her husband, Dr. Goutham Narla, while working at Mt. Sinai in New York. Their foundation traveled with them to Cleveland, Ohio, when they transferred to Case Western and now they hope to expand it here in Ann Arbor. YFS supported 15 students in New York and 20 in Cleveland. In the latest move, however, they lost much of their funding support for the foundation and are seeking new sources of support. DiFeo shared one story of how YSF changes the lives of students. Olga Kovalenko is the daughter of an immigrant mother who spoke very little English. Olga was a bright high school student, but very shy and timid. DiFeo suggested she apply to YSF. The day she was about to take a job at the Botanical Gardens, Olga applied to YSF. She joined the DiFeo lab the summer prior to her senior year, in high school, stayed throughout her senior year and was accepted to Case Western University. Olga continued working in the DiFeo lab throughout her undergraduate education and is now a 3rd-year medical student on track to become an Ob/Gyn.
These are just a few examples of the way Pathology is investing in the community to help high school students consider rewarding careers in medicine and the sciences. Their efforts are making a difference, one student at a time. If students wish to volunteer in a pathology research laboratory, they need to be at least 16 years old, apply through Volunteer Services at Michigan Medicine (www.med.umich.edu/volunteer), and make a commitment to regular hours for the entire summer.