Searching the picture database through the Clin Lab Portal
This search tool was developed in 2016 as a faster, simpler, and more useful alternative to eSlide Manager. (Requires Pathology Lab Portal access.)

How to get to it:
Log in to the Pathology Clinical Lab Portal using your Level 2 password.

Click "Applications," and then click "Tumor Boards."

In the upper left, there are two tabs. One says "Tumor Boards," and the other says "Search." Click "Search."

What it looks like: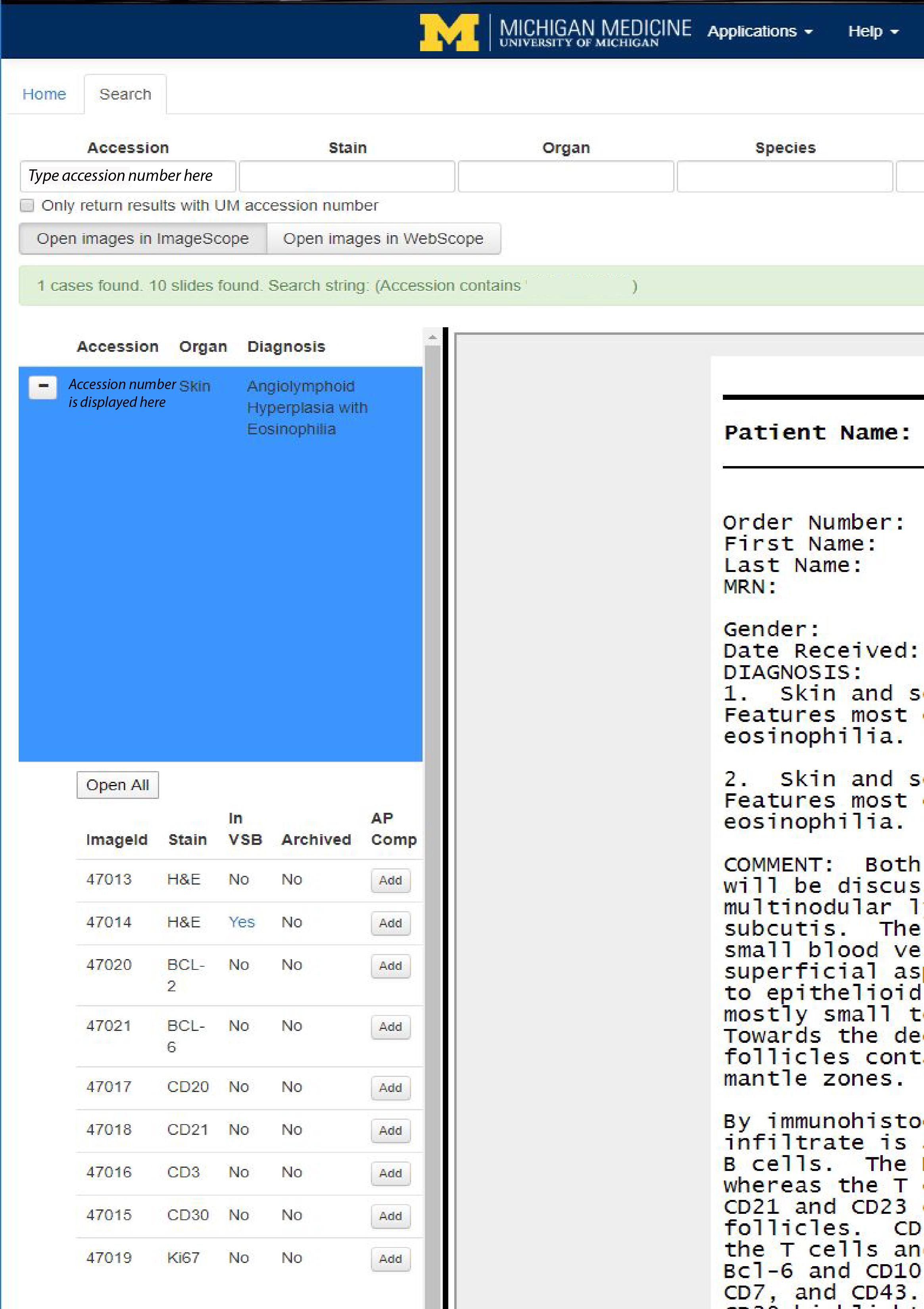 Search by entering data into any of the fields at the top.

(U-M Accession numbers must be entered in the syntax

AA-00-00000

)

Clicking the plus sign next to any result will allow the user to view all slides that have been scanned for that case.

Pathology report automatically pops up if available.

View any slide by clicking "ImageID" number next to the stain of interest.