The COVID-19 Heroes You Haven't Met Yet: Behind the Scenes of a Pandemic
By Jina Sawani | 13 Aug | labblog.uofmhealth.org/body-work/


Two forensic pathologists highlight their work as front line workers in the back rooms of the pandemic.
When people think about forensic pathology, images of crime shows where an investigator sets out to determine a murder victim's cause of death often come to mind. However, it's important to acknowledge the crucial role this field actually plays in our collective response to death, especially as the COVID-19 pandemic continues to unravel.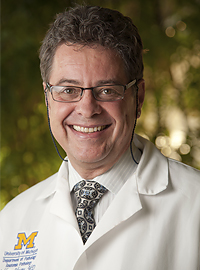 "What many outside of the field often overlook is the fact that forensic pathologists are strong patient advocates when it comes to families of the deceased," says Jeffrey Myers, M.D., director of Michigan Medicine Laboratories. "They have meaningful conversations that help guide loved ones with both processing and understanding loss."
In order to fully highlight the role of the oftentimes clandestine forensics teams throughout southeast Michigan, Myers recently coauthored a paper in the American Journal of Clinical Pathology.
"Many individuals are unfamiliar with the full extent of a forensics team," says Myers. "But our pathologists, social workers, laboratory professionals and administrative staff have all been a part of the front line since the very beginning of the pandemic."
Even behind the scenes, Myers adds that forensics teams contribute to the public welfare and science around current events while simultaneously caring for the dead and the living "with a measure of compassion and kindness very few understand."
Beyond managing morgue inventory, forensic pathology experts serve as a mechanism for recognizing emerging diseases and informing responses to things like COVID-19. This is done through acquiring well-informed data from the deceased.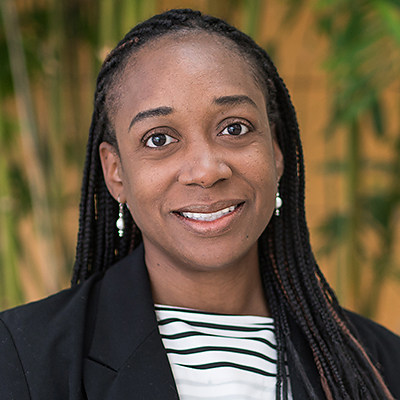 "Every autopsy performed expands the opportunity to learn more," says Allecia Wilson, M.D., Michigan Medicine's director of autopsy and forensic services and chief medical examiner for Washtenaw and Livingston Counties. "This embodies the essence of why we perform autopsies and why we are called in on issues that pose a public health threat, like the coronavirus. It is the one thing we do better than anyone else."
Michigan Medicine integrated hospital autopsy services with several regional medical examiners' offices in 2008, including the morgue at University Hospital in Ann Arbor, which serves as the medical examiner's office for Washtenaw and Livingston Counties, and the Wayne County Medical Examiner's Office, or WCMEO, in Detroit.
"As you can imagine, hospital-based morgues and medical examiner offices throughout the country became hotspots once the pandemic started," says Myers. "And many hospitals, including facilities that had retreated from providing autopsy services, struggled to house, manage and release decedents entrusted to their care."
Myers adds that this led many facilities to create "makeshift morgues" when proper care for the deceased was no longer possible, as an uptick in caseloads became more and more pronounced.
In April alone, the WCMEO saw caseloads increase by 50% when compared to 2019 numbers, while Washtenaw County observed an increase in cases by over 200% when compared to average caseload numbers for the same time period in the last three years.
However, even with an increasing number of bodies being managed within Michigan Medicine's facilities, Wilson notes that "all decedents are treated with respect and dignity" by a collaborative team of autopsy personnel.
In order to accommodate the growing number of caseloads while mitigating the risk of spreading COVID-19, autopsy and forensic services teams created policies and procedures to ensure the proper use of personal protective equipment while limiting the number of attendees for autopsies.
Wilson adds that "large-scale testing of non-hospitalized decedents" at places like WCMEO will likely reveal important information about the prevalence of COVID-19 in patient populations where the deceased died of causes other than the coronavirus.
Anecdotal estimates are showing a 50% increase in non-COVID-19 related deaths, which may be driven by an increasing number of individuals avoiding medical care throughout the pandemic, and subsequently dying at home.
"This type of data is integral in driving our understanding of what the future holds," says Wilson. "It's crucial for us to pay attention to things like large-scale testing in communities and organizations as we eventually return to whatever becomes our new normal."
When a loved one dies, families of the deceased often share a rollercoaster of emotions with forensics personnel, and strict visitation policies within hospitals and other health care facilities certainly contribute to the difficult nature of losing a family member during a pandemic.
"The autopsy and forensics services at Michigan Medicine, however, are tightly integrated with our social work program, which includes the Office of Decedent Affairs, or ODA," says Myers. "They are staffed by program managers for adult and medical examiner services for women and children."
Wilson notes that in-person viewings of the deceased for individuals with loved ones at Michigan Medicine facilities were suspended in the height of the pandemic due to safety measures, adding an extra layer of difficulty when advocating for families.
"Viewings are especially important as they're the last opportunity for families to spend time with the deceased for those pursuing direct cremation," says Myers. "Therefore, many families with limited financial (and other) means are overrepresented in this group."
Wilson says that viewings can offer loved ones a "therapeutic intervention" when dealing with the realities associated with losing a family member. In order to offset these modifications in visitation policies, the autopsy and forensics team substituted photographs for in-person viewings to help comfort families.
"Our photographers do a beautiful job with headshots, as well as capturing images of hands and tattoos for our families. This allows them to see their loved ones in a peaceful setting while saying goodbye and seeking closure during these times. I'm really proud of our collaborative and innovative team."
—
Paper cited: "Frontline Workers in the Backrooms of COVID-19: Caring for the Living and the Dead," American Journal of Clinical Pathology. DOI: 10.1093/ajcp/aqaa106