Chairman's Corner - Inside Pathology 2017
By Charles Parkos | June 27 2017


The Department of Pathology had an extraordinarily successful and busy 2016 - 2017. During this time, the University of Michigan Health System has been re-named Michigan Medicine to better reflect the three-part mission of patient care, education, and research.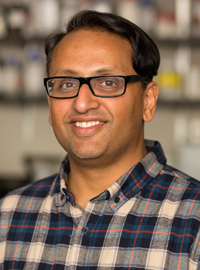 There were many outstanding awards and accomplishments in the Department of Pathology on a national/regional level, including Dr. Sriram Venneti, who received the Kimmel Scholar Award for his contribution to brain tumor research, the Doris Duke Charitable Foundation Clinical Scientist Development Award, and the American Society for Clinical Investigation Council Young Physician-Scientist Award. The three awards are given to physician-scientists early in their careers. You can read more about his lab's work to better understand pediatric brain cancer in this issue.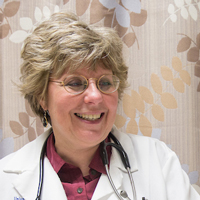 In Year in Photos you'll learn more about the accomplishments of our faculty and staff and Dr. Laura Cooling, who received the American Society for Apheresis 2016 Lecturer Award. Dr. Cooling shares insights she gained from a personal experience with breast cancer in Through the Looking Glass.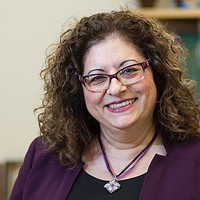 The Smallest Among Us provides insight into the career of pediatric pathologist, Dr. Raja Rabah, who was born in the West Bank and raised in Morocco and Syria. Her career in medicine began when she opened a pathology department that was the first of its kind to serve Palestinians in the West Bank.
Phlebotomy staff in C.S. Mott Children's and Women's Hospital participated in a research study to ease the anxieties associated with blood draws and other procedures. Read about what they learned would take the pain out of pokes in More Than a Blood Draw.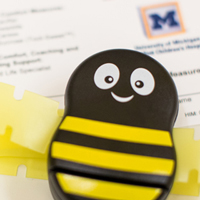 Also in this issue, Christine Baker, the Senior Project Manager for our Pathology Relocation and Renovation Project gives us another update on Pathology's move to the North Campus Research Center. Construction is underway and on track for completion at the end of 2017.
These are truly exciting times for Pathology at Michigan. I hope you enjoy reading this issue as much as I did.
Please send us feedback. We would be delighted to hear from you!
—
Charles A. Parkos, MD, PhD
Department Chair