Residency Training Program
The Residency Training Program in the Department of Pathology Provides training in clinical pathology (CP), anatomic pathology (AP), and research. Clinical training encompasses either a combined AP/CP program or exclusive training in AP or CP. The combined AP/CP training program is organized in an integrative model where residents alternate between AP and CP rotations throughout their four-year program. Research training is available either exclusively as post-doctoral fellowship training or can be linked with clinical training. Resident training programs are personally designed, and formulated to meet professional goals as well as ACGME and American Board of Pathology requirements for training in specific disciplines. Our residents typically have completed medical school within five years of initiating residency training and scored above the national average for USMLE I and II.

Fellowship training is offered in many of the subspeciality areas of Pathology. We have ACGME certified fellowships in Blood Banking and Transfusion Medicine, Chemical Pathology, Cytopathology, Dermatopathology, Forensic Pathology, Hematopathology, Molecular Genetic Pathology, Neuropathology, Pediatric Pathology, and Surgical Pathology. In addition, we offer training in the areas of Bone and Soft Tissue Pathology, Breast Pathology, Gastrointestinal Pathology, Genitourinary Pathology, Gynecologic Pathology, Informatics, Pulmonary Pathology and Research.

We have a rich academic environment for our Residency Training Program. In fact, our 2016 Residency Ranking was considered #1 in the nation. The University of Michigan Health System is robust and very successful, with a large network and numerous off-site clinics. This extensive network feeds into the central Medical Center complex where pathology residents receive their training. We welcome your interest. Applications for residency training are accepted through NRMP ERAS. A link for fellowship applications can be found here.
---
Physician Scientists Training Pathway
In accordance with the American Board of Pathology's (ABP) recent inclusion of the Physician-Scientist Research Pathway, the University of Michigan Pathology Residency Program welcomes applicants whose career goals match the objectives of the ABP. This track is for physicians who are committed to contributing to new scientific knowledge in basic science, and clinical or translational medicine through a career that will involve funded research. Trainees following this track will complete all requirements of the ABP for certification in AP, CP, or AP/CP. We expect that a pathology resident in the Physician-Scientist track would complete six months of research during his/her core training, followed by one or two additional years of research, the latter funded through training grants that exist in the University of Michigan Department of Pathology or other sources. Resident candidates will have the opportunity to express their interest in this track at the time of coordinating interview dates.
---
A Note From the Chief Residents
Dear Prospective Residents,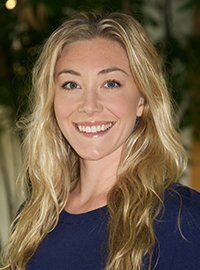 Thanks so much for your interest in our program! We're excited to share with you why we love training here. Sarah graduated from medical school in California and Libby graduated from the University of Michigan. We both interviewed broadly across the country and couldn't help but be drawn to the culture, academic environment, program design and most importantly, the people at the University of Michigan Pathology.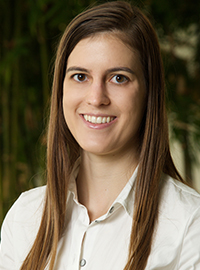 As chiefs, we get to see first-hand how much the department values resident input, from each having served as resident liaisons to our AP Operations committee, to serving on the department Patient and Families Advisory Council and laboratory relocation project committee (Pathology Renovation and Relocation Project or PRR). The residency program and residents are definitely a high priority of the department.
In addition to the excellent training we have here, there are also a multitude of ways to get involved in research, committee membership and leadership development. We have a lot of fun hanging out together too – we have a summer kickball team (Zellballin'), weekend get-togethers and Halloween costume parties.
Having been here for several years now, we can't imagine training anywhere else. We'd love to tell you more about it, answer any questions you might have or just get to know you a little bit better. Feel free to reach out to us via e-mail in the links below.
Thanks again for your interest!
Chief & Assistant Chief Resident, 2017-2018