Home
PhD Program
The Molecular and Cellular Pathology (MCP) graduate program is a multidisciplinary program supported by the Department of Pathology. Our focus is to mentor and train the next generation of leading scientists with a focus on the pathogenesis of human diseases, their prevention, diagnosis and treatment. Students will be trained under the supervision of an exceptional group of basic, clinical and translational researchers with national and international reputations in their field of research.

The Department of Pathology's MCP graduate program bridges basic and clinical sciences to encourage interdisciplinary projects and interdepartmental cooperation while providing an enhanced educational experience. The MCP program provides a strong background in pathology, related basic sciences, and translational research to prepare students for academic, research, teaching and biotechnology careers. Recent statistics indicate that our Ph.D. graduates from the department have a time to degree of approximately 4.9 years and an average of 2.5 papers that are published in highly ranked top tier journals. This allows our graduates to find post-doctoral fellowships in outstanding academic and industry laboratories giving them a competitive edge for additional training toward their career objectives.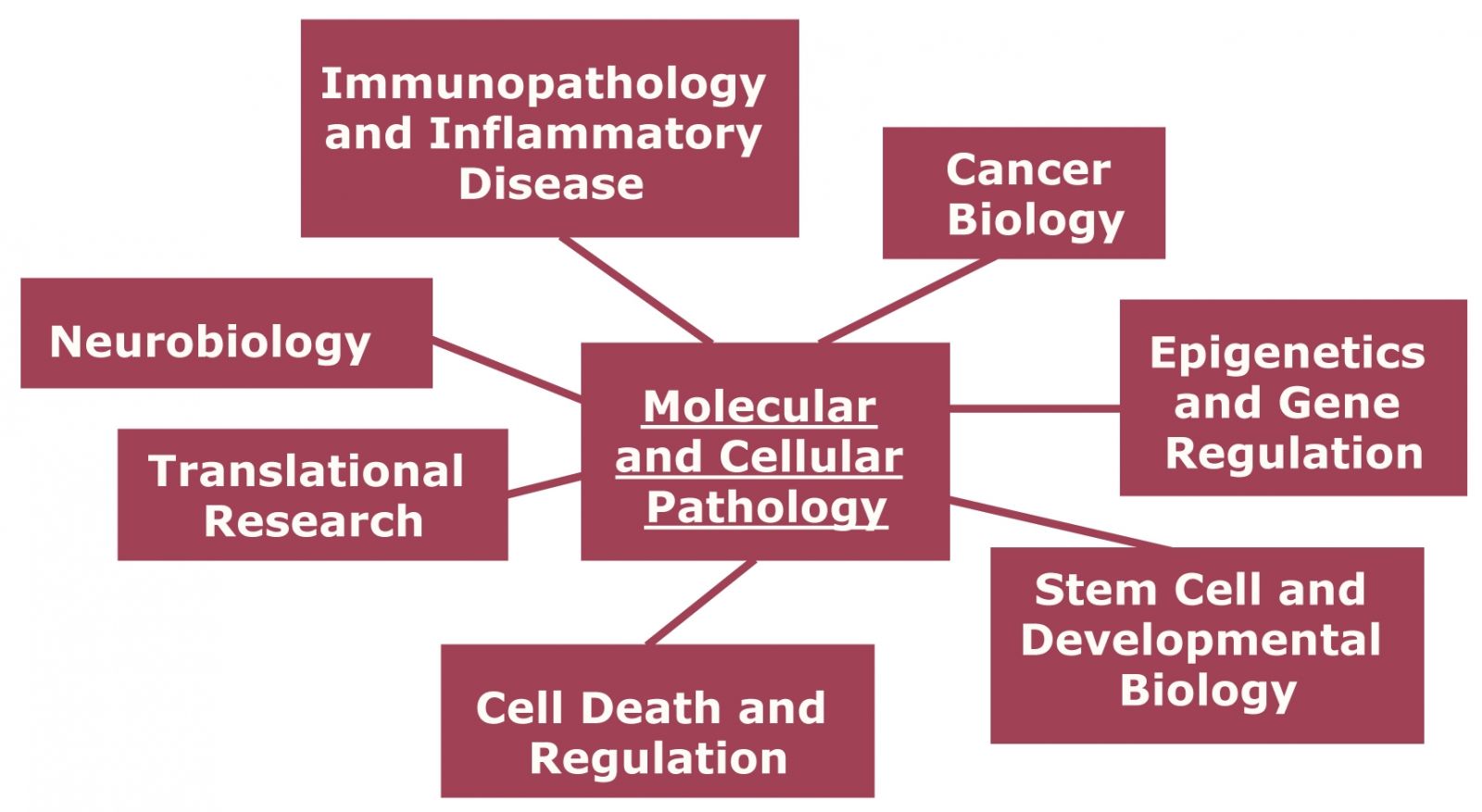 Areas of study The Pathology Department also invested in building research core facilities that enhance our ability to perform cutting edge translational research. For example, proteomics and informatics facilities, microarray and histology cores give our faculty laboratories an expanded ability to design top research programs. These facilities along with the Medical School core facilities, allow our trainees to gain experience that will be critical for developing expertise in biomedical research.

The University of Michigan Medical School ranked #10 overall nationally for NIH grant support in 2015 with over $287.7 million in funds for research. The Department of Pathology ranked #7 overall in departmental rankings with over $19.1 million in funding with grants distributed throughout the 39 research laboratories. While funding rankings alone do not tell the entire story, it is important to be in an environment where funds are available to support state-of-the-art research for trainee development.

We look forward to meeting you!