Prospective Students
Prospective Students
The MCP Graduate Program bridges basic and clinical sciences and promotes interdisciplinary translational research to advance the application of scientific discoveries, providing an enhanced educational experience and training in "Bench to Bedside" approaches. Our goal is to recruit a diverse group of talented MCP students and to provide you with the best educational environment to train and prepare you for the next stage of your career in academia, the biotech/pharma industry, teaching, scientific publishing, clinical research, or governmental/regulatory agencies.


We look forward to meeting you!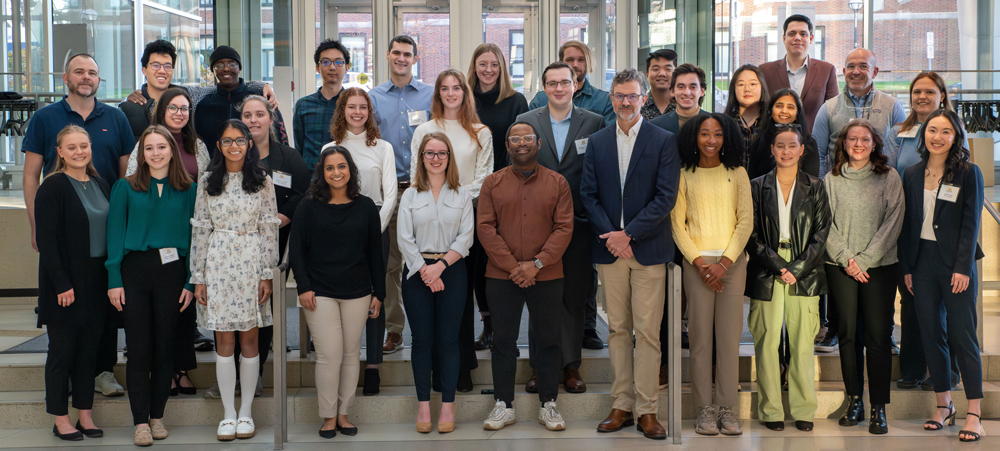 Admissions
Application for admission to the Graduate Program in Molecular and Cellular Pathology can be made via either the Program in Biomedical Sciences (PIBS) or the Medical Scientist Training Program (MSTP). A Bachelor's degree or its equivalent is required. A Master's degree is NOT required to join the program.
Prospective PhD Students—In the U-M Rackham Graduate School, MCP is one of the fourteen biomedical science PhD graduate programs within the medical center's umbrella graduate PIBS program. Students interested in obtaining a PhD degree should apply through PIBS.

Apply to PIBS


Prospective MD/PhD Students—Established in 1979, MSTP is a joint effort of the graduate and medical schools to provide balanced training in both science and medicine to meet the educational needs, unique talents, and dedication of students who seek a combined MD/PhD degree with the goal of establishing a career in academic medicine. Students interested in obtaining an MD/PhD degree should apply through MSTP.

Apply to MSTP
PIBS Timeline
Application Deadline: December 1
Interviews: Late January - Early February
First lab rotation: your choice of early July or late August
Application Materials
Transcripts from academic institutions attended; Curriculum Vitae (CV) describing your education, work experience, research publications, teaching experience, professional activities, volunteer activity, community engagement, as well as honors and awards. Letters of Recommendation; Academic Statement of Purpose, which should be a concise, well-written statement about your academic and research background, your career goals, and how this graduate program will help you meet your career and educational objectives; Personal Statement describing how your background and life experiences, including cultural, geographical, financial, educational, or other opportunities or challenges, have motivated your decision to pursue a graduate degree at the University of Michigan. For example, if you grew up in a community where educational, cultural, or other opportunities were either especially plentiful or especially lacking, you might discuss the impact this had on your development and interests. This should be a discussion of the journey that has led to your decision to seek a graduate degree.


Rackham Merit Fellowship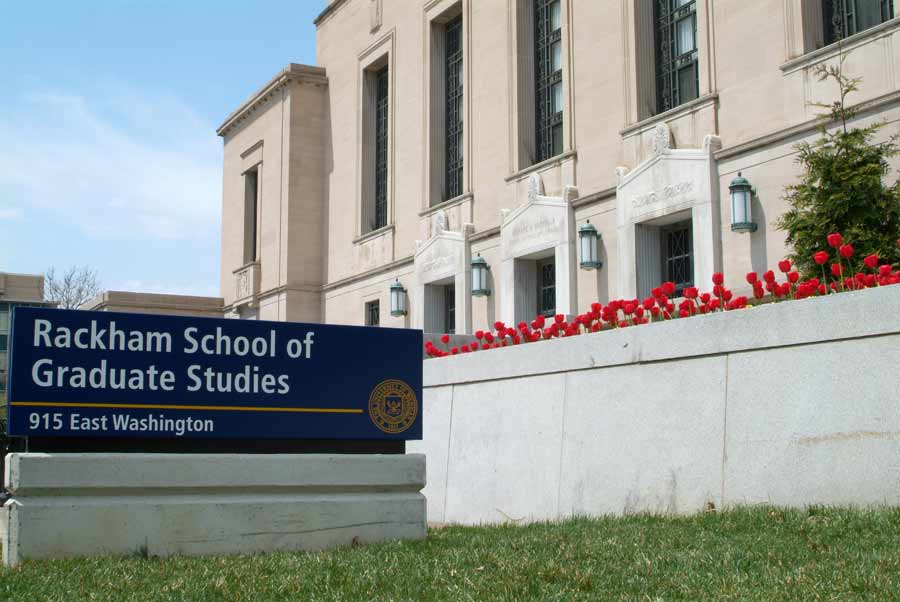 The Rackham Merit Fellowship (RMF) Program helps sustain the academic excellence and inclusiveness of the Michigan graduate community, one that embraces students with diverse experiences and goals, and who come from many educational, cultural, geographic, and familial backgrounds. By offering financial assistance to those students who might not otherwise have access, we aim to reduce disparities in graduate education. We also aim to promote the values of diversity and inclusion by encouraging the admission and funding of students who represent a broad array of life experiences and perspectives, because this enhances the quality of the intellectual environment for all students. MCP students Mohamed Mire (Lukacs Lab), Joanna Lum (Venneti Lab) and Thandiwe-Kesi Robins (first-year, lab rotations ongoing) are RMF Fellows.
Application fees and Waivers are administered by the Rackham Graduate School. Some applicants may be eligible for a waiver. Moreover, the University of Michigan is a member of the Big Ten Academic Alliance, which is dedicated to increasing graduate education access for students who possess qualities and experiences that enhance the diversity of the intellectual, cultural, and social environments at their institutions. The Big Ten Academic Alliance FreeApp Program allows prospective students to request a graduate application fee waiver for PhD programs at Big Ten Academic Alliance universities. FreeApp is a collaborative program for students who have been traditionally underrepresented in graduate education, including racial and ethnic minorities, women in STEM, first-generation college students, and individuals who have faced adversity, such as societal, economic or academic disadvantages. Please note that to receive a waiver, you must submit a request to the well in advance of submitting your U-M application.
---
Your MCP Team
Your thesis mentor and thesis committee members.
Scott Barolo and Zaneta Nikolovska-Coleska and their teams in the PIBS and OGPS offices.
---
Questions?
About the program, faculty mentors, and their research:
Jean-Francois (Jeff) Rual, PhD
Associate Professor of Pathology
Co-Director, MCP Graduate Program
Phone: (734) 764 6579
Email: jrual@med.umich.edu
Admission process or other administrative questions:
Laura Labut
MCP Program Administrator
Phone: (734) 763-0846
Email: laszczem@med.umich.edu