Dr. Giordano Published in Endocrine-Related Cancer
By Elizabeth Walker | July 18 2018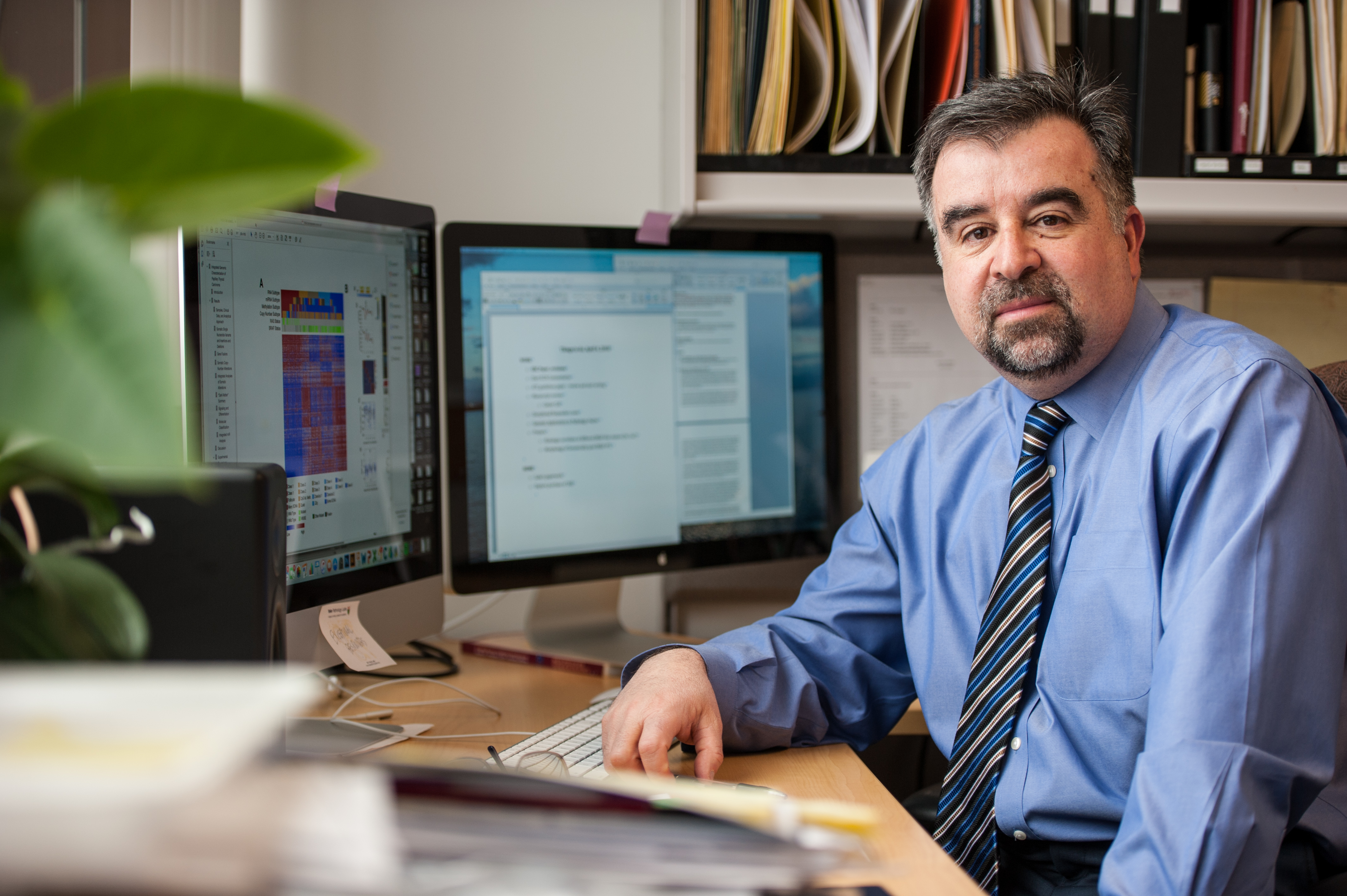 Thomas Giordano, MD, PhD, the Henry Clay Bryant Professor of Pathology, has published an invited review article in a special issue of Endocrine-Related Cancer, celebrating 65 years of the double helix. In Classification of endocrine tumors in the age of integrated genomics, Giordano shares recent genome studies on the thyroid, pituitary and adrenal gland, pancreas, small bowel, lung, and skin tumors.
Giordano notes how access to genome-wide molecular genetic and epigenetic data has impacted the ways that physicians care for patients and "catalyzed a re-examination of the classification of endocrine tumors."
Giordano has been a key member of several international programs to identify characteristics of endocrine cancers, including serving as the co-chair of the Thyroid Disease Working Group for The Cancer Genome Atlas Project, leading to new tumor classifications.
To learn more about Giordano and his work, visit his profile on the Department of Pathology website.