Resident Clinical Pathology Award
In 2016 the Society established the Drs. John G. Batsakis, MD and Ronald Nishiyama, MD, CP Resident Award which is conferred annually each academic year; to recognize and honor their many outstanding contributions in the field of Chemical Pathology and Hematopathology. A certificate of recognition including a stipend is provided by the society. The annual selection process is led by the Director of the Resident Training Program or their designee including the CP Chief, CP faculty members, and the current president and past president of the society.
---
John G. Batsakis, MD
1929-2013
—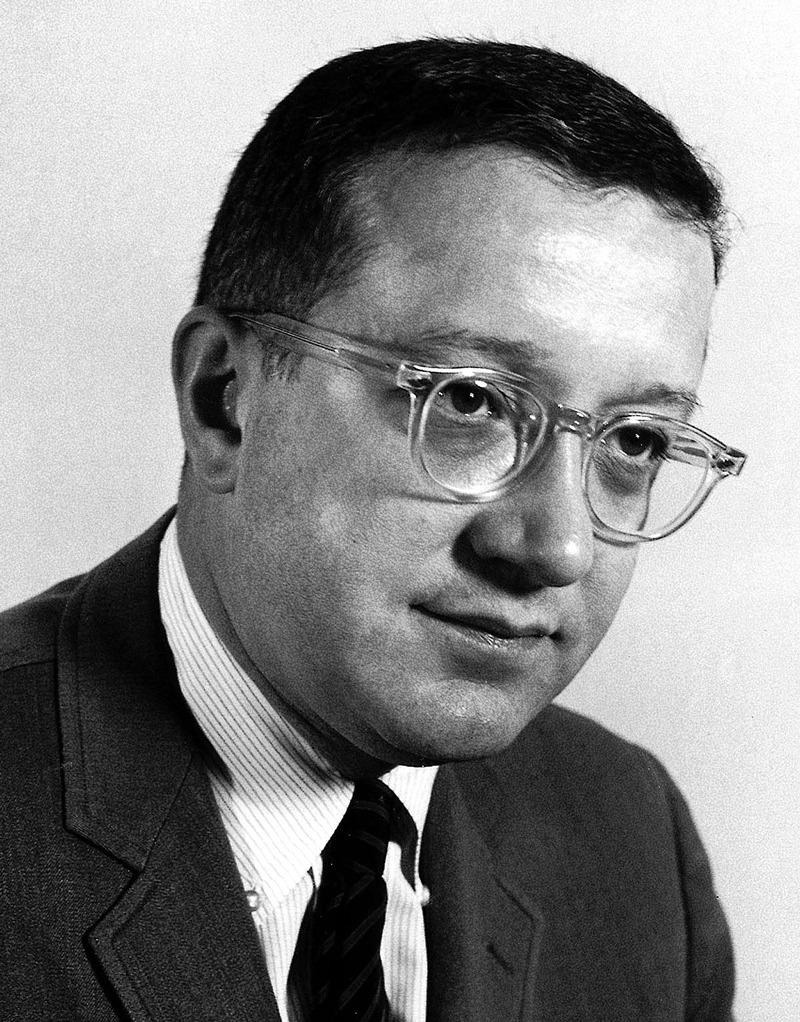 When accepting the Distinguished Service Award from the American Society of Clinical Pathology and College of American Pathologists in 2002, John Batsakis said the following: "The surgeon, Sir John Bland-Sutton, divided his life into three parts. In the first he learned his profession, in the second he taught it, and in the third, he enjoyed it. Only in the first has my professional career been different. Learning has been life-long even during my pedagogical times and continues now in the third part, where it is a source of enjoyment and even at times, wonder."
He continued with "In the teaching of pathology to students, residents, and fellows, it has been my goal to inculcate that the first obligation is to the patient; not to brother physicians." "I've enjoyed all but a few times in pathology. Especially gratifying were the many years of close association with otolaryngology, head and neck surgeons - with these clinicians I maintained pathology's obligation to the patient - directly or indirectly".
Dr. Batsakis, a native of the State of Michigan, received his Medical Degree from the University of Michigan in 1954 and interned at the George Washington University Hospital. He completed a four-year residency training program in the Department of Pathology at the University of Michigan Medical School & Hospitals, followed by two years of Military of Service as assistant chief of the laboratory service, at Walter Reed Army Medical Hospital. From 1961 through 1979 Dr. Batsakis was on the faculty of the Department of Pathology, University of Michigan Medical School, achieving Professor status in 1968. From 1979 to 1981 he was Chairman of the Department of Pathology and Laboratory Medicine, Maine Medical Center, Portland Maine. He joined The University of Texas, M.D. Anderson Cancer Center in 1981, as the Chairman of the Division of Pathology and retired in 1996 as Professor Emeritus. Dr. Batsakis had numerous visiting professorships, many with the U.S. Army, and also abroad. He has been an honored lecturer in Germany, France, Sweden, Austria, Ireland, South Korea, Singapore, Australia, South Africa, and Saudi Arabia.
Dr. Batsakis was a Fellow of the ASCP and the CAP, A Fellow of the American College of Physicians, and a member of the Royal College of Physicians, United Kingdom.
Early in his professional career at Michigan, he was the Directory of the Clinical Pathology Laboratories and Chief of the Chemical Pathology section. This was in addition to his concentration in head and neck pathology. He published extensively in both medical disciplines. Dr. Batsakis is the author of over 540 refereed publications in medical journals, was Co-editor of Advances I Anatomic Pathology, served on editorial boards of eleven journals, was Author/Co-author/ Editor of 10 books and 24 Chapters, WHO panel Classification of Salivary Gland Tumors and was Past Chairman of the Commission on Anatomic Pathology. He is best remembered for his book, "Tumors of the Head and Neck: Clinical and Pathological Consideration" Editions I and II.
Colleagues and friends remember his laugh, his kind and gentle nature, and his keen sense of humor. His unassuming and quiet nature belied a strong affinity for humankind and everyone he met. His desire and capacity for learning and understanding extended beyond his professional life and into a wide variety of academic, historical, theological, and artistic interests. John Batsakis loved books and shared his love for learning and teaching Residents, colleagues, and close friends.


---
Ronald H. Nishiyama, MD
1932-2008
—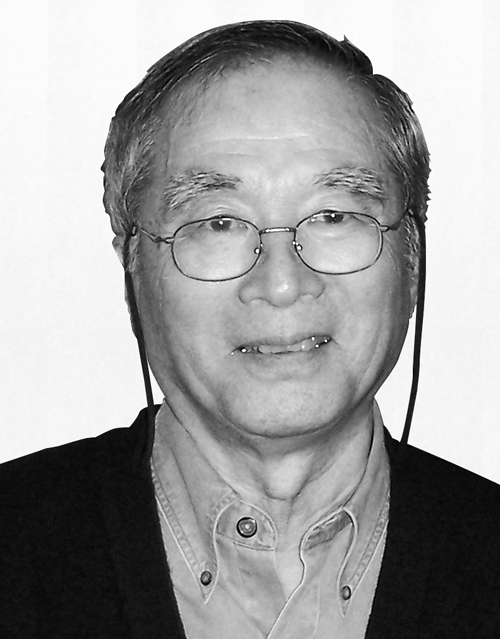 Dr. Ronald Hiroyuki Nishiyama, former Professor of Pathology at the University of Michigan Medical School passed on 12 September 2008.
Born in Honolulu, Hawaii, Dr. Nishiyama attended the University of Hawaii and Johns Hopkins University. In 1957 Nishiyama graduated from the U-M Medical School. After completing his internship and residency in Pathology at the University of Michigan, he was commissioned as a captain in the U.S. Army Medical Corps, serving two years in Japan. Upon returning from military service, Dr. Nishiyama was appointed to the faculty of the Medical School and rose rapidly in academic rank, becoming a full Professor of Pathology in 1970.
Dr. Nishiyama and his family moved to Maine in 1979 where he assumed the position of Chief of Surgical Pathology and was appointed a full Professor of Pathology at the University of Vermont. During his tenure, he served on the Hospital's Education and Executive Committees. He retired in 1997 as Chief of the Department of Pathology and Laboratory Medicine.
Dr. Nishiyama was a prolific writer and authored numerous articles in professional publications and medical texts. He was a member of a number of medical societies including the College of American Pathologists, the International Academy of Pathology, and the A. James French Society of Pathologists. He developed both a national and international reputation as one of the world's outstanding endocrine pathologists. He was made an honorary member of both the American and the International Association of Endocrine Surgeons at whose meetings he was often invited to speak. He was also a frequent guest speaker at the Asian Association of Endocrine Surgeons. Dr. Nishiyama collaborated in a number of international research projects and lectured before distinguished medical audiences in more than a dozen countries. Over his long career, Dr. Nishiyama taught students and residents the intricacies of Pathology. While at the University of Michigan Medical School he was awarded the Elizabeth Crosby Award for Excellence in Teaching in the Basic Sciences.