1. Targeting menin-MLL interaction in leukemia
Menin functions as a critical oncogenic cofactor of mixed lineage leukemia (MLL) fusion proteins in the development of acute leukemias. Inhibition of the menin-MLL interactions represents a very promising strategy in reversing oncogenic activity of MLL fusion proteins in acute leukemia.
In our laboratory we determined the first three dimensional structure of menin and employed HTS to identify the first small molecule inhibitors of the menin-MLL protein-protein interaction. Through extensive medicinal chemistry and structure-based design we developed nanomolar menin-MLL inhibitors.

Recently, we developed very potent, sub-nanomolar menin inhibitor MI-3454, with very potent activity in MLL-rearranged and NPM1 mutated leukemia cells and outstanding efficacy in animal models of leukemia.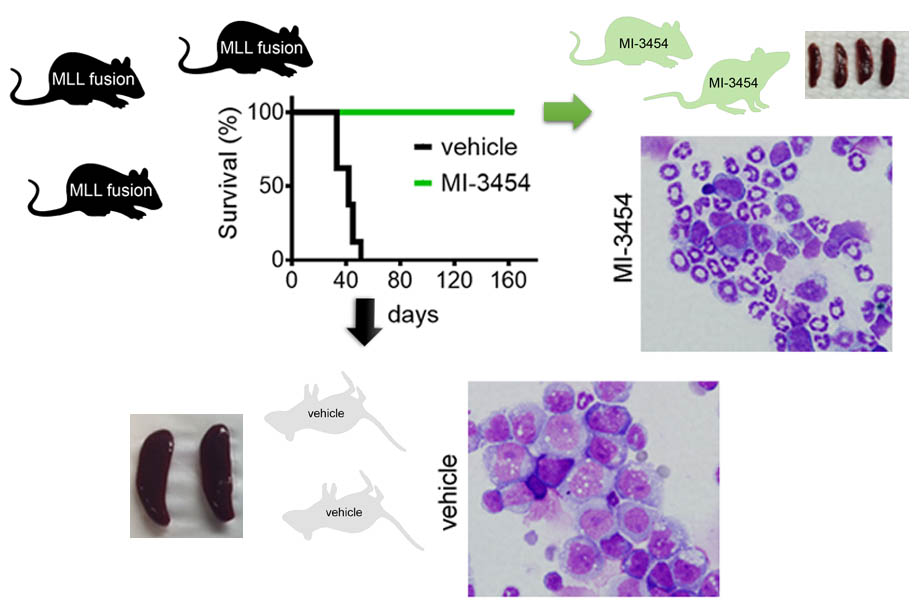 In collaboration with KURA Oncology we co-developed KO-539, which is currently investigated in phase 1/2a clinical studies.
History and milestones in menin-MLL project
2. Targeting histone methyltransferases
Histone methyltransferases involved in H3K36 methylation are involved in cancers and constitute attractive targets for inhibitor development (read our review on that topic).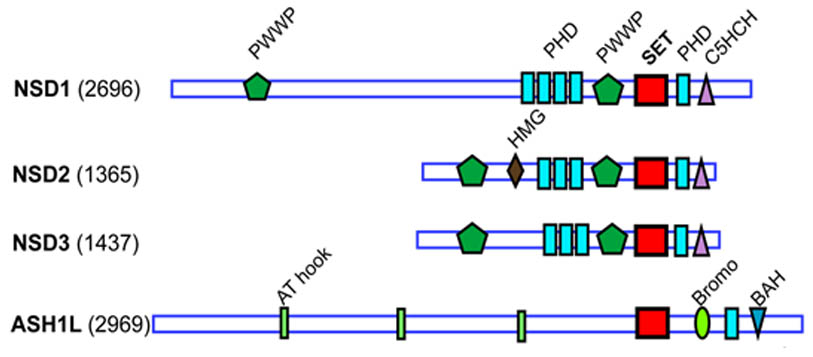 NSD1 in NUP98-NSD1 leukemia
Translocations of NUP98-NSD1 are found in aggrieve cases of pediatric leukemias. Past research found that histone-methyltransferase activity of NSD1 SET domain is required for oncogenic activity of NUP98-NSD1. To identify compounds binding to NSD1 catalytic SET domain we employed NMR-based fragment screening approach. By screening our proprietary library of fragments we identified compound BT1.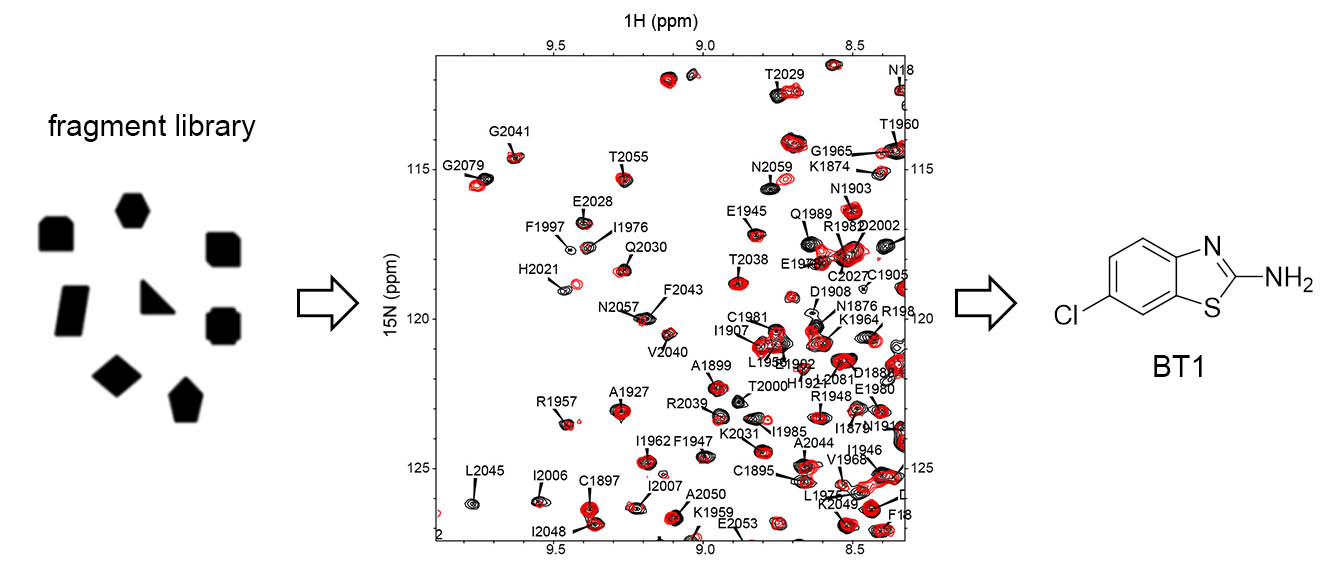 Employing extensive medicinal chemistry we developed compound BT3 that binds covalently to NSD1 and determined the crystal structure of the complex with NSD1. This structure revealed extensive conformational changes in SET domain and channel-like pocket where BT3 binds.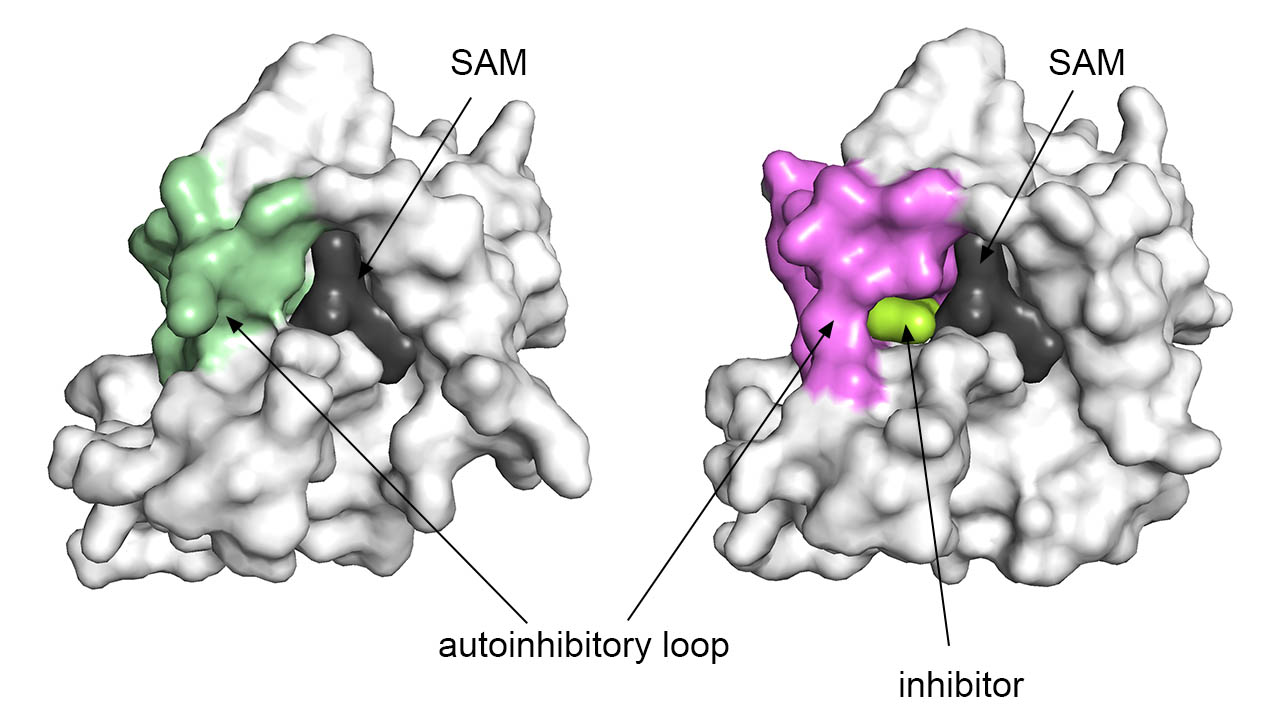 Further medicinal chemistry resulted in development of BT5 - a covalent NSD1 inhibitor. BT5 inhibits NSD1 in cancer cells and block proliferation of leukemia cells with NUP98-NSD1 translocations.
This story has been published in Nature Chemical Biology.