Faculty Spotlight: Myra Khan, DO
By Lynn McCain | January 11 2021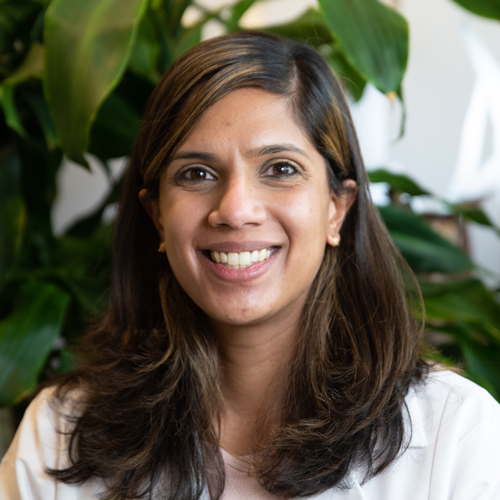 Myra Khan, DO, grew up in Oak Brook, Illinois (a suburb of Chicago). She had a fascination with science, which led her to the University of Wisconsin – Madison, where she completed her Bachelor's of Science degree in Biology. Upon graduation, she matriculated to the College of Osteopathic Medicine at Midwestern University in Downer's Grove, IL. While in medical school, she discovered her love for gross pathology during a pathology rotation. This led her to a residency in Anatomic Pathology at the University of Chicago from 2014-2018. As a resident, Forensic Pathology "[put] together my interest for gross pathology along with autopsy," shared Khan. She also discovered her love for breast pathology.
Upon completion of her residency training, she spent a year at the Cook County Medical Examiner's Office in Chicago, IL, completing a fellowship in Forensic Pathology. This was followed by a second year of fellowship training at the University of Minnesota in Surgical Pathology. On October 1, 2020, Khan was recruited to the University of Michigan as a Clinical Instructor in Forensic Pathology and Breast Pathology. "I enjoy the academic setting that allows me to practice both Forensic Pathology and Breast Pathology," explained Khan regarding her choice of the University of Michigan. Not having to fight Chicago traffic and having extended family nearby were also important factors in her decision. At Michigan Medicine, Khan provides Forensic and Autopsy services for both Washtenaw County Medical Examiner's Office and the Wayne County Medical Examiner's Office, as well as providing Breast Pathology diagnostic services.
When asked about what she likes the most about working in her field, Khan stated, "The additional work-up that impacts patient care, for example, genetic testing on young people with sudden cardiac death, can help to further screen relatives and initiate preventive care for them and bring closure to families who have lost a loved one. I like Breast Pathology because of the vast variety of tumors and the prognostic and diagnostic platforms Pathology offers that impact female care."
Khan joined the Department of Pathology just a few months prior to the onset of the pandemic. Prior to the pandemic, she enjoyed interacting with other physicians during the daily consensus conferences. With the pandemic, these conferences moved to virtual platforms and are held less frequently. She misses interacting with her colleagues and looks forward to when these conferences can once again be held in person.
Khan encourages young people who are interested in a career in Pathology to understand the entire process – from the patient through to the diagnostic report, not just their piece of the healthcare pathway. Understanding the full case work-up is essential to providing excellent care.
Having a good mentor is important and Khan has found her most valuable mentor in her mother, who has given her excellent advice in all areas of life. When not working, Khan really enjoys spending time with her husband, Imran Ali, and extended family, watching movies, and working out. If you haven't yet met Khan, we encourage you to reach out and welcome her to the MM-Pathology family!