UM Pathology Trainees Win the ASCP Pathology Ambassador Award 2 Years in a Row
By Anna Owczarczyk | September 16 2022


The American Society for Clinical Pathology (ASCP) Pathology Ambassadors (PAs) is a grassroots program composed of pathologists and pathology trainees who help facilitate student pathology interest groups and mentor medical students at their home institutions. This ambassador program has two major goals: (1) to help recruit innovative, passionate, and diverse medical students to the field of Pathology and (2) to enhance other specialties' understanding of pathology and our services, in turn positively impacting patient care.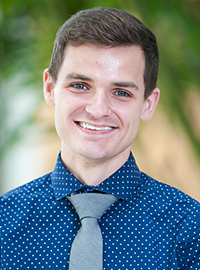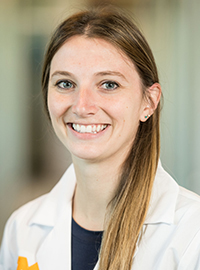 Each Fall at the annual ASCP conference, two PAs are honored with the Pathology Ambassador Award for their outstanding, creative, and impactful events and mentorship. In October 2021, I was humbled to receive this award as a UM hematopathology fellow. This year, both winners are University of Michigan pathology trainees, too – Drs. Julianne Szczepanski and Justin Kelley!
Dr. Szczepanski is a fourth-year AP/CP pathology resident who was "lucky to have been exposed to this incredible field as a medical student and wanted to share that opportunity with others." She acknowledges that organizing events takes a lot of work, and she found that "either combining forces with other groups or organizing opportunities for simple but individualized mentorship" made the task more manageable. Dr. Szczepanski hosted Zoom slide sessions for interested students during the peak of the COVID pandemic and helped match several medical students with pathology resident mentors. Her biggest event this year was participating in the Youth Summitt at the Big House, which was a large regional outreach where middle school students from across southeast Michigan were exposed to various health care fields. Dr. Szczepanski represented UM Pathology by curating anatomy and a microscopic station where participants could view an anatomic model, visualize taking gross sections, and study slides under the microscope. The Youth Summit was a huge success, and Dr. Szczepanski hopes the UM Pathology department, including trainees, can participate on an annual basis moving forward.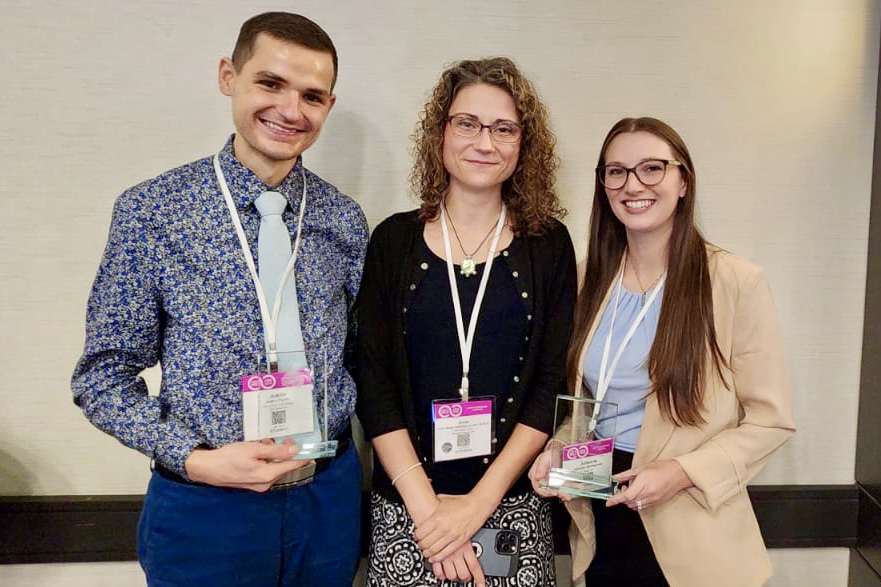 Dr. Kelley is the current hematopathology fellow and former UM AP/CP pathology resident. Like Dr. Szczepanski, he was fortunate to have a month-long pathology rotation as a medical student and wanted to make sure current students had the opportunity to fall in love with the field. Dr. Kelley has long been active in education, teaching health and safety for the American Red Cross as a teenager. He applied his teaching passion by eagerly signing up for countless Surgery and Applied Science grossing sessions (organized by Dr. Madelyn Lew), where he enlightened second-year medical students on the role of grossing and pathology in patient care. "It is an incredible opportunity to demystify "the lab" and explain how and where [patient] results come from, and how [the students] can work [together] with [pathology, regardless of their future specialty choice]." Dr. Kelley is now at the height of applying for jobs, and having these meaningful interactions with medical students has helped him decide on pursuing an academic-orientated career.
As a former ASCP Resident Council member who worked with PAs across the country, I can attest to the powerful impact that these ambassadors have on young learners. "If you already or have wanted to teach, mentor, or engage with non-pathology individuals (medical students, high school students, other specialties, etc.), then I absolutely recommend being a PA," shares Dr. Kelley. Dr. Szczepanski adds: "The [PA] group is incredible, welcoming, and passionate – the requirements are flexible to allow for unique forms of outreach."
Join me and the ASCP Resident Council in congratulating Drs. Szczepanski and Kelley for their volunteer services, advocacy, and mentorship!
—
Special thanks to Drs. Justin Kelley, MD, MPH, and Julianne Szczepanski, MD.