Medical Laboratory Scientist Intern Patrick Hoxie Awarded Scholarship
By Lynn McCain | June 29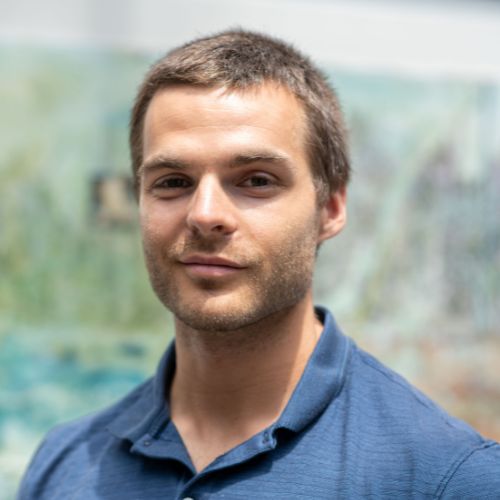 Each year several cohorts of interns from medical laboratory scientist training programs across Michigan cycle through the Department of Pathology clinical laboratories as they complete their internships prior to graduation. The American Proficiency Institute, a certifying body for medical laboratory professionals, awarded scholarships to five students across the United States this year to support their educations, one of whom is our very own intern, Patrick Hoxie.
Hoxie was serving as a phlebotomist/medical assistant while volunteering abroad in Ecuador when he was exposed to the fields of microbiology, clinical chemistry, hematology, and parasitology. He learned a great deal about these fields from the other scientists on the team. Upon his return to the United States, Hoxie quickly enrolled in a medical laboratory sciences program at Michigan Technological University, selected for its northern location and outdoor recreation. Now in his final year of training, Hoxie learned of the API scholarship program and applied for it. He was pleasantly surprised when he was notified that he was one of just five recipients. "The practicum portion of the degree is difficult financially," explained Hoxie. "You are paying for school to work full time without pay. Having this scholarship covers a lot of the costs and helps out tremendously."
Once done with his internship, Hoxie plans to take his certification exam before the holidays so he can begin his career as a medical laboratory scientist by the new year. Please join us in congratulating Patrick Hoxie on his scholarship and in supporting him along his journey to becoming an MLS. Click here for more information on the MLS Internship Program in the Department of Pathology.