New Division of Experimental Pathology
By Elizabeth Walker | July 17 2015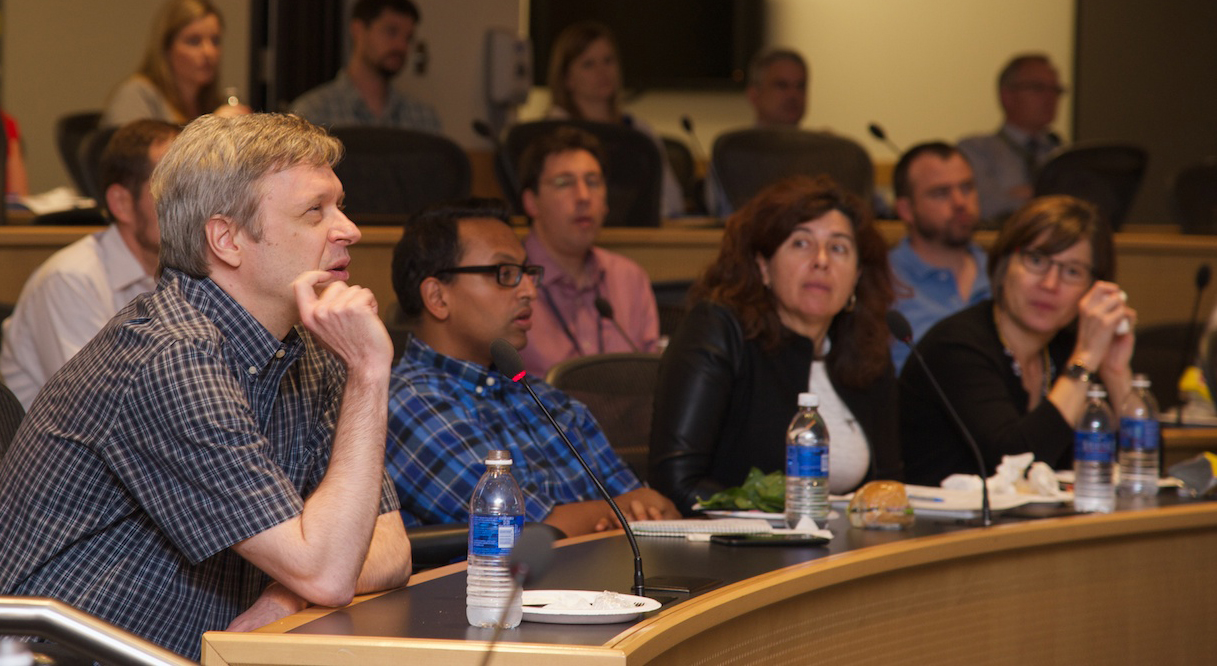 Faculty MeetingWhen Dr. Charles Parkos joined the department as chair last fall, he asked former Emory colleague, Dr. Asma Nusrat, to join him in Michigan as the director of a newly proposed division of Experimental Pathology. The division would include investigators from the basic and translational sciences whose studies are aimed at understanding the pathobiology of human disease and development of therapeutic strategies. Dr. Nusrat was up for the challenge.
To thematically unify a diverse research portfolio, the department's research programs will be consolidated into seven categories: Cancer Biology, Development, Neurology, Epigenetics, Aging, Immunology and Inflammation, and Therapeutics. The group will meet quarterly to facilitate collaborative interactions and hear scientific presentations, some of which will be given to introduce new research that is being done within the group.
The first faculty meeting was on June 26th and there was an air of excitement as Dr. Nusrat organized her PowerPoint presentation and members from throughout the newly formed division gathered.
After the meeting, Assistant Professor, Ken Figueroa, MD, shared her thoughts on the gathering. "It felt very nice to sit in a meeting where we were all talking about things that were all relevant to all of us. There's a place for the whole department faculty meetings, of course, but it's very nice to have clear heads to both the clinical and research sides. I have total confidence that Dr. Nusrat will lead us in a good direction so I'm very happy with this new implementation."
"I feel that having an Experimental Pathology Division will improve cohesion among the experimental pathology faculty and that is important because it not only facilitates collaborations but also helps to build groups that can apply for funding, and overall it improves morale," Dr. Nusrat said.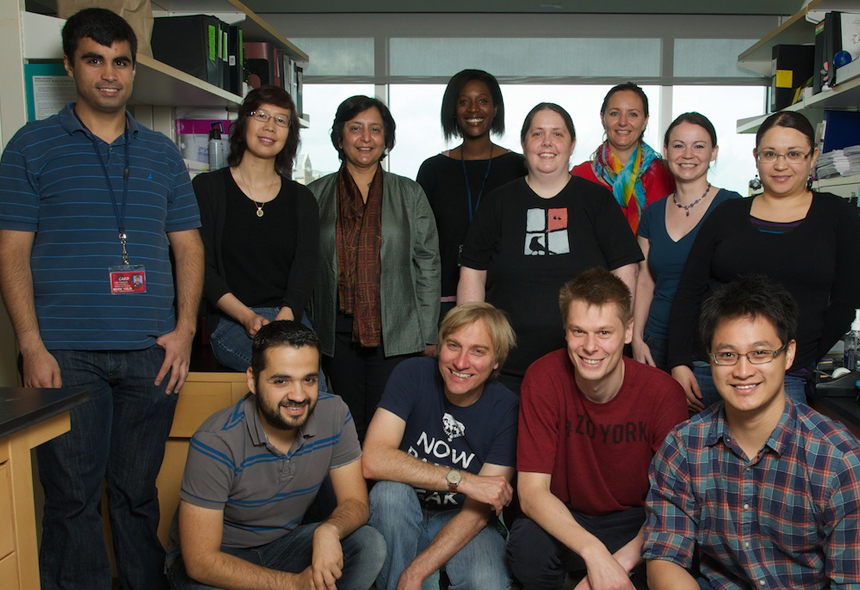 Nusrat Lab teamBuilding groups that can apply for funding is important to one of the divisions' goals of improving the department's NIH funding ranking, which is currently 8th Nationally. The division will also be putting into place a faculty advisory committee to help with RO1 grant submissions, work to disseminate grant announcements, and form focus groups to discuss mentoring junior faculty with their RO1 grant submissions and re-submissions.
Dr. Nusrat explained, "I love group science and collaborations. I have had great mentorship that has contributed a lot to my success and that's why I feel the need to do it for junior faculty and trainees now."
Another division implementation that will help with collaboration within the department is a recent purchase of large equipment that be shared. One of those instruments is a Seahorse analyzer that has wide applicability in studying metabolism and will help with work in immunology research, cancer research, and more.
The discussions also included strategies to diversify future Pathology seminar series thereby broadening exposure to different scientific topics.
"I've always looked forward to what's next and have enjoyed bringing people together. Coming to U-M has been a great opportunity for me and I am excited. "