14th Annual Pathology Research Symposium
By Laura Labut | November 2 2015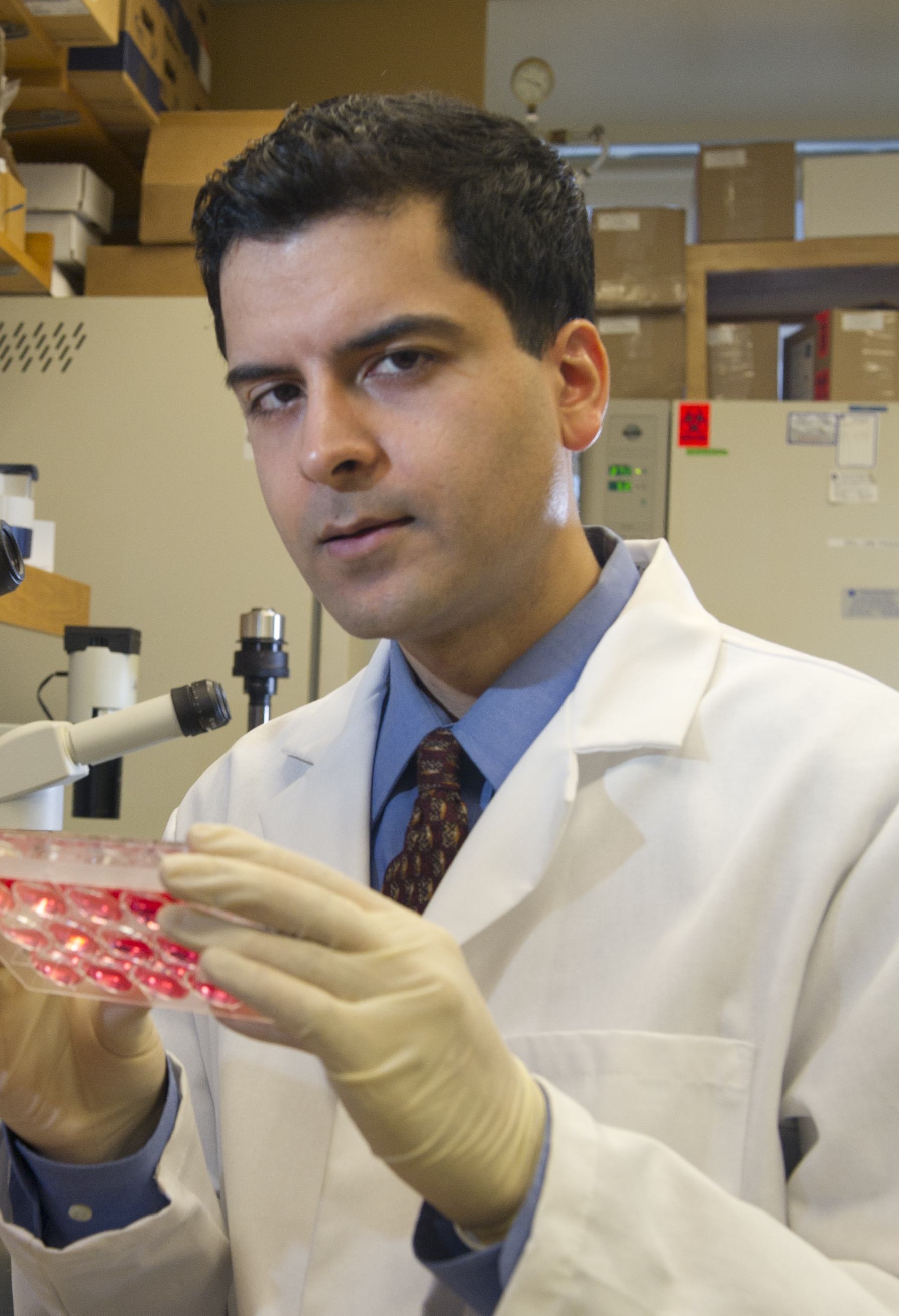 The 14th Annual Pathology Research Symposium, organized and hosted by the Pathology Graduate Student Council, and sponsored by the Molecular and Cellular Pathology Graduate Program in the Department of Pathology at the University of Michigan will take place, Thursday, Nov. 5, 2015, from 9:30am to 4:15pm at the Palmer Commons Auditorium.
This year's program consists of exciting oral and poster presentations by our faculty and students along with a keynote speech from an internationally known external speaker, highlighting the cutting edge research in the Pathology Department and a year of hard work for our students.
This year's keynote speaker Samie R. Jaffrey, M.D., Ph.D. is a Professor of Pharmacology at Weill Medical College at Cornell University in New York. Dr. Jaffrey has been instrumental in uncovering new principles of RNA biology. The research in Dr. Jaffrey's laboratory focuses on developing novel chemical biology approaches for understanding and imaging RNA regulatory pathways in cells, and determining how cellular processes change in response to diverse signaling pathways, during disease processes, and in response to small molecules. Dr. Jaffrey will provide insights into the cellular imaging approaches that allow researchers to monitor and visualize cellular processes in living cells which have been particularly transformative in biomedical research.
The symposium will also feature a career panel discussion and an awards ceremony presenting the 2nd Annual Outstanding MCP Research Award, as well as the best oral and poster presentations..
The students from the Pathology Graduate Student Council with special recognition to symposium coordinators, Carl Engelke, Emmalee Adelman, James Ropa and Justin Serio and Laura Labut, the administrative coordinator of the MCP Program, deserve much credit for the organization of this year's conference. Dr. Zanetta Nikolovska-Coleska, PhD, is the Director of the Molecular and Cellular Pathology Graduate Program.