9th Annual CHAMP Research Day
By Shirley Hoffman | 1 January


February 8, 2018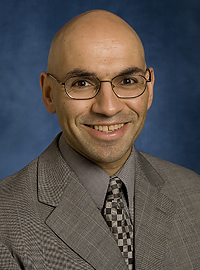 The 9th Annual CHAMP Research Day activities will take place on Thursday, February 8, 2018 from 3:00 pm - 7:45 pm in the Towsley Lobby and Dow Auditorium, University Hospital.
CHAMP (or Clinical, Hemato-, Anatomic, and Molecular Pathology) Research Day is a one-day event showcasing scientific presentations by Department faculty and trainees with open discussions for applying lessons learned to attendee areas of interest.
CME and SAMs credit will be available for CHAMP Research Day attendees.
The keynote speaker, Dr. Pedram Argani, Breast Pathology Director, Professor of Pathology, and Professor of Oncology, Department of Pathology, Johns Hopkins Hospital will present "MiT Family Translocation Carcinomas of the Kidney".
Additional speakers will be announced soon.
—