PhD Student, Paloma Garcia, Awarded F31 Fellowship
By Elizabeth Walker | September 11 2017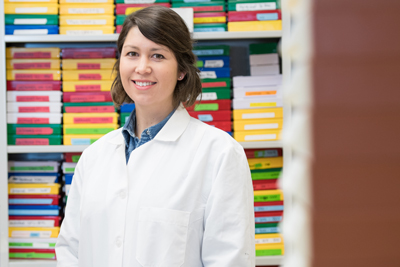 Paloma Garcia, a PhD student in the Dr. Gabriel Nunez Lab, has been awarded an F31 Fellowship. The Ruth L. Kirschstein National Research Service Award Individual Predoctoral Fellowship to Promote Diversity in Health-Related Research will be effective for two years, beginning this fall.
Paloma's work will study fibroblasts, specifically, how fibroblasts form the support structure of organs and tissue, but in the context of disease, such as pancreatic cancer, they proliferate into a dense, lattice-like microenvironment that can affect the vascular and organ function.
Fibroblasts are a heterogeneous, poorly understood and characterized population of cells. Paloma proposes to study the role of the specific subset of Hoxb6-expressing pancreatic fibroblasts in pancreatic cancer, with the ultimate goal to identify new therapeutic approaches for this deadly disease.