Photographer Lisa Neal Wins Best in Show at AAO/OPS Meeting
By Dustin Johnston | 17 November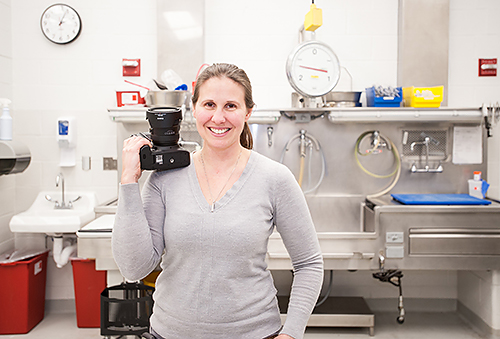 Autopsy and Forensic photographer, Lisa Belanger Neal, CRA, OCT-C, won Best in Show at the American Academy of Ophthalmology/Ophthalmic Photographers' Society annual education program.
Lisa joined the Department of Pathology earlier this year in January. Previously, she had worked 15 years as an Ophthalmic Photographer and Retinal Angiographer for several research and teaching hospitals in southeast Michigan. She specialized in clinical imaging of retinal disease from congenital retinal dystrophies and macular degeneration to diabetic retinopathy, vascular occlusion, and uveitic diseases.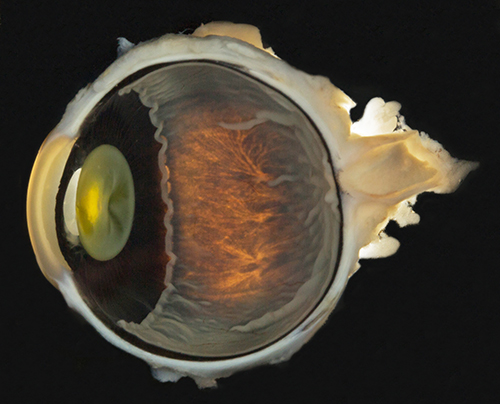 Working in the Autopsy and Forensic service has been a welcome change for Lisa. "Working with ophthalmic disease for so long, it is really interesting to see the way those same diseases impact the rest of the body." She continued, "I have a particular interest in the natural disease process and working in autopsy has really broadened that world."
Lisa's Best in Show photo is of a bisected eye, showing the anatomical structure of the cornea, pupil, iris, lens, zonules, ora serrata, retina, retinal vasculature and optic nerve.