Michigan Pathology at USCAP 2018: Your Complete Guide to this Year's Annual Meeting
By Dustin Johnston | March 12 2018


USCAP 2018 is quickly approaching and our Department of Pathology has dozens of faculty, residents, and fellows who will be in attendance. It is the 107th Annual Meeting for USCAP and this year it is in Vancouver, British Columbia, Canada, beginning on Saturday, March 17th and going until Friday, March 23rd.
Our presence at the conference covers poster sessions, society meetings, platform sessions, evening conferences, and more. Some of the highlights to look forward to are:
---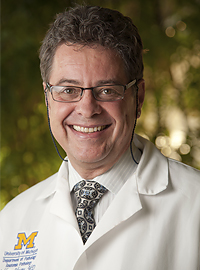 Dr. Jeffrey Myers will be part of the Arthur Purdy Stout Society Meeting which is covering "What You See Is What You Get: Let the Gross Examination Be Your Guide." On Sunday, March 18, Dr. Myers will be teaching, "The Importance of Gross Examination in Lung Cancer Staging and Diagnosis of Non-Neoplastic Diseases." His course will begin at 10:40 a.m. in the VCC West Ballroom AB.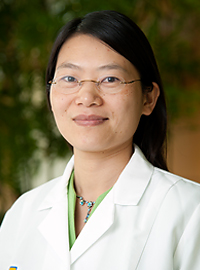 Dr. Lina Shao will take part in a Platform Session "Potpourri: Pediatric Pathology, Education, Infectious Disease Pathology" sharing her presentation titled, "Clinical Application of Whole-Genome Arrays in Diagnostic Studies of Pediatric Solid Tumors." This will take place on Monday, March 19, 2018 at 8:00 a.m. in room VCC West 224.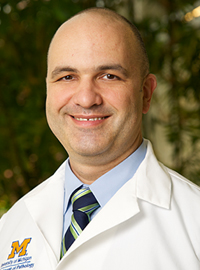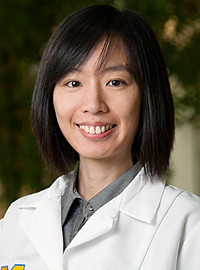 Dr. Aleodor Andea will be the moderator for "Pitfalls in Dermatopathology: When Things are NOT What They SEEM to Be." On Tuesday, March 20 from 7:30 – 9:30 p.m. in VCC West 220-222. Dr. May P. Chan will also be part of faculty panel for the Specialty Conference. The learning objectives of the conference will be to describe cases that are prone to misdiagnosis, identify histological features that are useful in preventing pitfalls, as well as determining ancillary studies that help arrive at the correct diagnosis.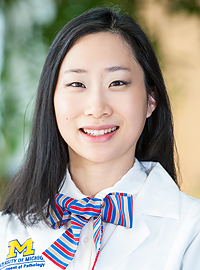 Dr. Maria Westerhoff will be one of the faculty on the panel for the Liver Pathology Evening Conference. Their topic will be "Secrets from the Consult Files: Puzzling Cases Solved Piece by Piece." The conference is designed to help describe the clinical significance of histological findings, identify the key histological features of liver disease patterns, and measure the role of immunostains and other ancillary testing in liver pathology. This specialty conference will be from 7:30 – 9:30 p.m. on Thursday, March 22, 2018 in VCC West 301-305.
Dr. Rohit Mehra will take part in the Genitourinary Pathology Specialty Conference, teaching "Diagnostic Pitfalls in Genitourinary Pathology." They will be focusing on describing morphologic differences between benign and malignant lesions in the GU tract, identifying the usefulness and limitations of biomarker studies, and measuring the ability to distinguish secondary tumors from primary lesions. This specialty conference will be 7:30 – 9:30 p.m. on Thursday, March 22, 2018 in the VCC West Ballroom C.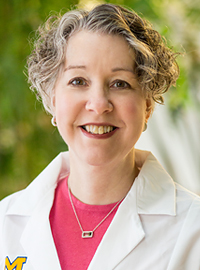 Dr. Laura Lamps will be one of the Course Directors of "How to Get Started and Succeed in Academics: Mistakes We Made and What We Wish We'd Known on Day One." She will take part in the panel discussions "Before Taking the Job", "Getting Started in the Department", "Getting Started in Research", and "Getting Promoted… and Beyond." Dr. Lamps will also be giving a lecture on the topic of "Getting Started in the Department." This Special Course will be on Monday, March 19, 2018 from 1:00 – 5:00 p.m. in VCC West 302-304.
---
Our department also has faculty teaching three separate Short Courses, all at the same time. Dr. Rajiv Patel will be covering "Cutaneous Soft Tissue Tumors" (Course number 15), Dr. Thomas Giordano will be covering "Surgical and Molecular Pathology of Thyroid Neoplasia" (Course number 23), and Dr. Scott Tomlins will also be part of a short course titled, "From Base to Apex: The Past, Present, and Future of Prostate Pathology" (Course number 41.) All three short courses are on Thursday, March 22, 2018 from 1:00 – 4:30 p.m."
The Alumni Society (UMPAS) will also be hosting a U-M Department of Pathology sponsored reception at USCAP. It will be held at the Pan Pacific Hotel, Oceanview Suite 7 & 8, on Monday, March 19 from 5:30 – 7:30 p.m. The society will also hold a brief business meeting at the reception.
Michigan residents and fellows will also be presenting over 30 posters at USCAP 2018. For a complete list, please refer to the table below.
MLabs will also be present at USCAP this year. You can learn more about their diagnostic services by visiting their booth, #506.
We are excited about our strong presence at this year's USCAP 2018. If you are unable to make it to this year's meeting, we encourage you to follow along with us on Twitter at @UMichPath and on our Facebook page here.
| | | | | | |
| --- | --- | --- | --- | --- | --- |
| Date | Time | Session | Location | Presenter | Poster # |
| 3/18 | 10:40AM-11:15AM | Arthur Purdy Stout Society Meeting | VCC West Ballroom AB | Jeffrey Myers | |
| 3/19 | 8:00AM-8:15AM | Pediatric | VCC West 224 | Lina Shao | |
| 3/19 | 1:00PM-4:30PM | Poster II | Exhibit Hall | Ellen East | 274 |
| 3/19 | 1:00PM-4:30PM | Poster II | Exhibit Hall | Milad Webb | 237 |
| 3/19 | 1:00PM-4:30PM | Poster II | Exhibit Hall | Osman Yilmaz | 197 |
| 3/19 | 1:00PM-4:30PM | Poster II | Exhibit Hall | Sarah Rooney | 156 |
| 3/19 | 1:00PM-4:30PM | Poster II | Exhibit Hall | Sarah Rooney | 157 |
| 3/19 | 1:00PM-4:30PM | Poster II | Exhibit Hall | Tanmay Shah | 107 |
| 3/19 | 9:30AM-12:00PM | Stowell-Orbison | Exhibit Hall | Amanda Kitson | 345 |
| 3/19 | 9:30AM-12:00PM | Stowell-Orbison | Exhibit Hall | Emily McMullen | 29 |
| 3/19 | 9:30AM-12:00PM | Stowell-Orbison | Exhibit Hall | Nathan Charles | 172 |
| 3/19 | 9:30AM-12:00PM | Stowell-Orbison | Exhibit Hall | Nicholas Zoumberos | 58 |
| 3/19 | 9:30AM-12:00PM | Stowell-Orbison | Exhibit Hall | Reena Singh | 18 |
| 3/19 | 9:30AM-12:00PM | Stowell-Orbison | Exhibit Hall | Steven Van Norman | 178 |
| 3/19 | 9:30AM-12:00PM | Stowell-Orbison | Exhibit Hall | Steven Weindorf | 170 |
| 3/20 | 1:45PM-2:00PM | Dermatopathology | VCC West 202-204 | May Chan | |
| 3/20 | 2:15PM-2:30PM | Dermatopathology | VCC West 202-204 | Michael Carter | |
| 3/20 | 7:30PM-9:30PM | Dermatopathology Evening Conference | VCC West 220-222 | May Chan | |
| 3/20 | 9:30AM-12:00PM | Poster III | Exhibit Hall | Amanda Kitson | 293 |
| 3/20 | 9:30AM-12:00PM | Poster III | Exhibit Hall | Cody Carter | 230 |
| 3/20 | 9:30AM-12:00PM | Poster III | Exhibit Hall | Drew Pratt | 311 |
| 3/20 | 9:30AM-12:00PM | Poster III | Exhibit Hall | Jerome Cheng | 276 |
| 3/20 | 9:30AM-12:00PM | Poster III | Exhibit Hall | Keluo Yao | 274 |
| 3/20 | 9:30AM-12:00PM | Poster III | Exhibit Hall | Lisha Wang | 175 |
| 3/20 | 9:30AM-12:00PM | Poster III | Exhibit Hall | Stephanie Skala | 183 |
| 3/20 | 9:30AM-12:00PM | Poster III | Exhibit Hall | Todd Hollon | 323 |
| 3/20 | 9:30AM-12:00PM | Poster III | Exhibit Hall | Yulei Shen | 111 |
| 3/20 | 1:00PM-4:30PM | Poster IV | Exhibit Hall | Caroline (Libby) Simon | 187 |
| 3/20 | 1:00PM-4:30PM | Poster IV | Exhibit Hall | Jonathan Mowers | 120 |
| 3/20 | 1:00PM-4:30PM | Poster IV | Exhibit Hall | Lauren Stanoszek | 92 |
| 3/20 | 1:00PM-4:30PM | Poster IV | Exhibit Hall | Lauren Stanoszek | 93 |
| 3/20 | 1:00PM-4:30PM | Poster IV | Exhibit Hall | Rajan Dewar | 246 |
| 3/20 | 1:00PM-4:30PM | Poster IV | Exhibit Hall | Zaid Mahdi | 213 |
| 3/21 | 9:30AM-12:00PM | Poster V | Exhibit Hall | Caroline (Libby) Simon | 64 |
| 3/21 | 9:30AM-12:00PM | Poster V | Exhibit Hall | Emily McMullen | 238 |
| 3/21 | 9:30AM-12:00PM | Poster V | Exhibit Hall | Jonathan Mowers | 95 |
| 3/21 | 9:30AM-12:00PM | Poster V | Exhibit Hall | Rajan Dewar | 242 |
| 3/21 | 9:30AM-12:00PM | Poster V | Exhibit Hall | Shohreh Eliaszadeh | 246 |
| 3/21 | 1:00PM-4:30PM | Poster VI | Exhibit Hall | Emily McMullen | 127 |
| 3/21 | 1:00PM-4:30PM | Poster VI | Exhibit Hall | John Kennedy | 230 |
| 3/21 | 1:00PM-4:30PM | Poster VI | Exhibit Hall | Jonathan Mowers | 164 |
| 3/21 | 1:00PM-4:30PM | Poster VI | Exhibit Hall | Mark Ettel | 189 |
| 3/21 | 1:00PM-4:30PM | Poster VI | Exhibit Hall | Osman Yilmaz | 187 |
| 3/21 | 1:00PM-4:30PM | Poster VI | Exhibit Hall | Sarah Choi | 320 |
| 3/21 | 1:00PM-4:30PM | Poster VI | Exhibit Hall | Stacy Arnold | 63 |
| 3/22 | 7:30PM-9:30PM | Liver Evening Conference | VCC West 301-305 | Maria Westerhoff | |
| 3/22 | 7:30PM-9:30PM | Genitourinary Evening Conference | VCC West Ballroom C | Rohit Mehra | |