Batoul Aoun, DO wins John Smialek Best Resident Award at 2020 NAME Conference
By Lynn McCain | October 22 2020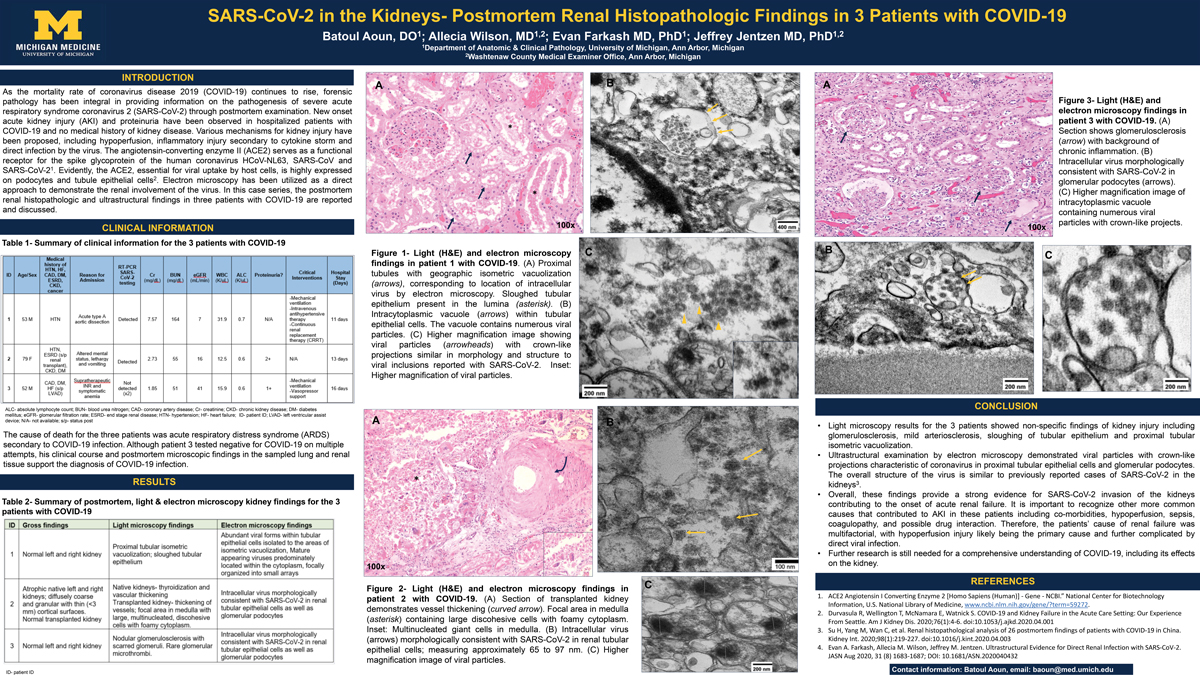 Click Here to view largerCongratulations to Batoul Aoun, DO, a second-year AP/CP resident, for winning the John Smialek Best Resident Award for her 2020 poster presentation "SARS-CoV-2 in the Kidneys: Postmortem Renal Histopathologic Findings in Three Patients with COVID 19" at the National Association of Medical Examiners Conference (NAME). Aoun's project was conducted under the guidance of Jeffrey Jentzen, MD, PhD (Professor, Forensic Pathology and former NAME president), Allecia Wilson, MD (Associate Professor and Director of Autopsy and Forensic Services) and Evan Farkash, MD, PhD, (Assistant Professor and Director of Renal Pathology).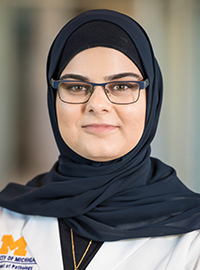 Aoun's project reported on the postmortem renal histopathologic and ultrastructural findings in three patients with COVID-19 who showed clinical signs of acute kidney injury throughout their hospitalization. Nasopharyngeal swab testing was performed; two patients tested positive for SARS-CoV-2 and the third tested negative. The cause of death for the three patients was determined to be acute respiratory distress syndrome and multi-organ failure. Light and electron microscopy were performed on sampled renal tissue to better understand the distribution and the effect of SARS-CoV-2 on the kidneys. Light microscopy showed non-specific findings of kidney injury including focal glomerulosclerosis, tubular isometric vacuolization, and sloughing of tubular epithelial cells. Electron microscopy revealed intracellular viral arrays morphologically consistent with SARS-CoV-2 in renal tubular epithelial cells as well as glomerular podocytes. Additionally, one of the three patients displayed these microscopic abnormalities despite multiple negative nasopharyngeal swab viral testing. The visualization of the virus on electron microscopy proves direct renal invasion and, therefore, adds to the current understanding and pathogenesis of the virus.
The John Smialek Best Resident Award is given annually to pathology trainees who attend and present their abstracts at the NAME conference. The abstracts are applicable to the practice of forensic pathology and/or have an impact on public health, community awareness, prevention of disease or increasing awareness of a new disease phenomenon. Congratulations again to Dr. Aoun on this tremendous achievement!