Careers in Pathology: Quality and Health Improvement
By Lynn McCain | September 27 2021


Arthur W. Jones, an organizational design expert from the UK, wrote, "All organizations are perfectly designed to get the results they get." If you are not getting the results you hope for, it is time to step back and take a look at the systems and see if you can find ways to improve those systems for better outcomes. The Department of Pathology at the University of Michigan has a division set up to do just that, the Division of Quality and Health Improvement (DQHI), led by Dr. Scott Owens, Professor of Pathology and Director of the DQHI. The DQHI is the newest division in the department and was started when Dr. Jeffrey Myers put together a plan and presented it to Chair Dr. Charles Parkos. Myers became Vice Chair of Clinical Affairs and Quality and the division was born.
Owens' father has a metal stamping business and Owens grew up helping around the shop. As a teenager, he was placed in the quality department, charged with checking parts, making graphs, and conducting hourly checks on the manufacturing process. While he ultimately decided not to follow in his father's footsteps and pursued a career in medicine, the quality assurance skills he learned proved valuable. "When I had my first real job as a gastrointestinal pathologist, my anatomic pathology director at the University of Pittsburgh, was looking for someone to do quality assurance work. I reviewed audits of cases and made sure we filled out templates correctly. This blossomed into a broader role in QA in anatomic pathology, reviewing what could have gone better and working on morbidity and mortality data with clinical colleagues. When I returned here in 2010, I brought that interest with me." Owens was involved in a variety of quality assurance projects in the department and was part of the first cohort of the Patient Safety and Quality Leadership Scholars (PASQUAL) program offered by Michigan Medicine. He learned about Lean and quality improvement from a Lean perspective, and how we could become more highly reliable in the healthcare field. "That cemented my interest in quality and patient safety," said Owens, "When the position came up for the director of this new division, in quality and health improvement, I threw my hat in the ring with Dr. Myers and was subsequently appointed to that position."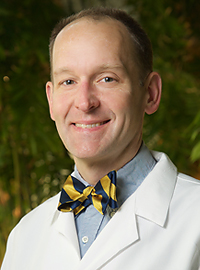 According to Owens, one of the most important skills required for his new role was the ability to think outside the box, to be innovative, to never say, "Because that's the way we've always done it." While the DQHI team is interested in helping with all aspects of quality and patient safety, they are focused on trying to find ways to learn from issues that arise so that it cannot happen again. "If a specimen is misplaced or lost, we can help our colleagues in the department do a root cause analysis to find out what happened and then think of solutions, such as improving the way specimens are tracked or changing the way specimens are obtained or how they pass through the system," he explained. It is vitally important to be able to see the big picture and understand how all the pieces fit together. "The tendency is to stay focused on specific things and organize them into silos, but you have to think about how to cross the silos and break down the barriers and think of the whole process. That is very important when doing this kind of work."
DQHI is not the only area in the department involved in quality assurance, quality improvement, and patient safety. Each division has their own processes in place and DQHI is there to serve as a consulting resource for them. They do not take over the efforts of other divisions, but rather provide needed expertise, project management, and data analytics to expand the capacity of efforts in the other divisions, in an effort to add value and save time for the laboratory supervisors, managers, and directors. They also serve as the "eyes and ears of what is going on in the overall process in the department in patient care, processing of specimens, and all the areas where quality assurance is important. If we saw, for example, from 3 labs that they were all having a problem with a certain process, we could take the 3000 foot view and say, we've seen this problem here, here, and here, and we've learned this about the process. Maybe we can do a project that would do overall process improvement, creating a new way of doing things that may be better for all and break down some of those barriers."
Several of the DQHI staff originally worked in the clinical laboratories. When the COVID pandemic struck, a number of them stepped back into the labs to help with COVID testing in the microbiology and molecular testing laboratories. The data scientist worked with Pathology Informatics to develop dashboards to track COVID results and positivity rates. Supply shortages spurred the team to work with others in the department on supply chain management and in understanding our overall readiness in the department to do COVID testing and other things. Whatever was needed, the DQHI team was there to provide any support they could.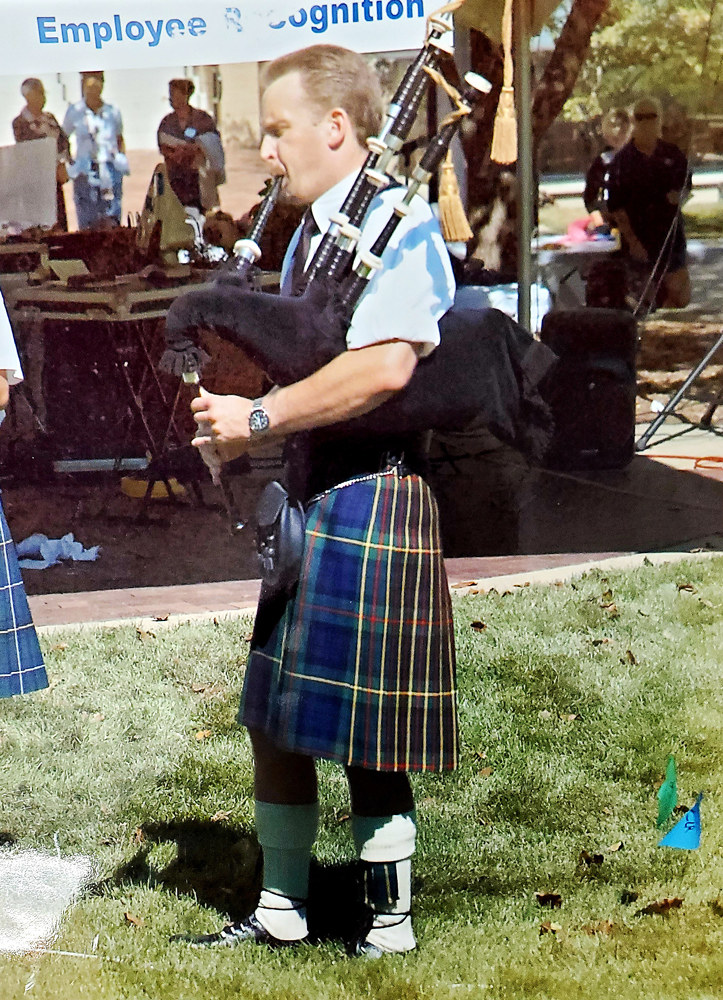 "One of the things I haven't mentioned in my role in the department specifically, is my passion for teaching. I love teaching medical students, residents, and fellows, and I think that has caused me to think of all my other work from a teaching standpoint. One of my favorite sayings in Latin is Docendo discimus, which means 'by teaching we learn'." Owens takes his teaching perspective into everything he does. He constantly thinks about the best way to explain concepts and the most effective way to get his points across. "I find that enriching. Whenever I ignite that spark in any aspect of my career, that gives me a lot of joy."
Cooking and reading history, particularly American history are also passions of Owens. If he could sit down with any historical figure, Owens would like to sit down and talk to Thomas Jefferson. "He wrote the Declaration of Independence, but he owned slaves, so he was a person of contrasts. How do you write something about all men being 'created equal' when your household holds slaves? It would be fascinating to learn more about where he was coming from and to talk with him about all of his renaissance interests. He was a true renaissance man." Something many likely don't know about Owens however, is that he has played the great highland bagpipes for funerals, at churches, and other events, in full regalia – kilt and all. "There are pictures of me floating around. I played at one of the talent fairs we used to have at University Hospital when I was a GI fellow. I played with my bagpipe instructor, who was doing, of all things, research at the Kresge Hearing Institute. I found that ironic that he was in hearing research and playing the bagpipes, one of the loudest acoustical instruments on the face of the earth. We played with a drummer as part of the talent show and one of the residents took a picture of me in my kilt and hung that picture all over the department the next day. I was tearing down all these pictures of me in a kilt the next day!"
If you have a process you think could be improved in the department and would like some guidance or support, Owens and his team are happy to speak with you. Together, we can all learn to reimagine workflows to take patient care to the next level.