Careers in Pathology: Medical Examiner Investigator
By Camren Clouthier | February 1 2022


W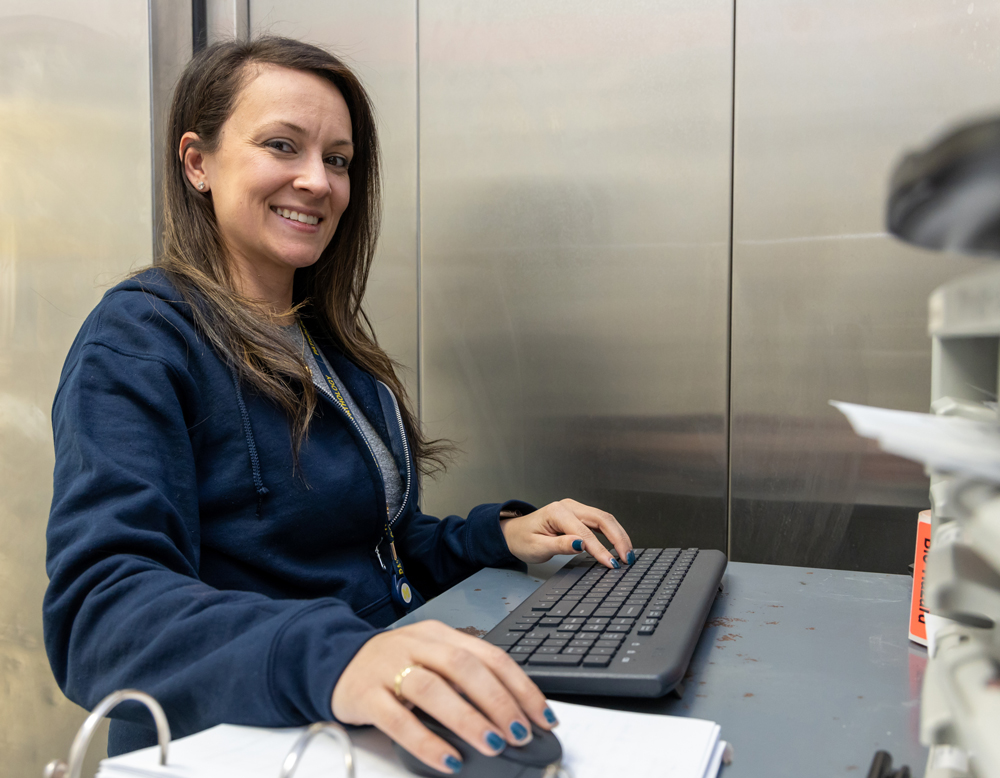 ithin the Autopsy and Forensics section of the Department of Pathology, there are many different roles, all of which are essential for successfully and accurately conducting a death investigation. One position which is especially vital is that of the Medical Examiner Investigator (MEI), whose responsibilities are not only to respond to, photograph, and document death scenes but also to assist the forensic pathologists in performing the autopsy. We chatted with Monique Micallef, an MEI within Michigan Medicine's morgue, who was gracious enough to share some insight related to her career, daily tasks, and more.
Micallef, who has been with Michigan Medicine's morgue for just under three years, earned her Bachelor's degree in Criminal Justice from Wayne State University. From there, she completed a post Bachelor's certificate program in Forensic Investigation at WSU. "I always had an interest in Forensics, but I wasn't really sure where I wanted to go with that," she explains. "At first, I thought about going into law or joining the police force." Later, Micallef did a job-shadowing at Wayne County's Medical Examiner Office in Detroit, which she attributes to her initial interest in the field. "I went and observed [the] autopsies for a day, met with the investigators, and I just loved it." Eventually, she completed a three-month internship, which parlayed into her current position at Michigan Medicine.
Many may wonder what type of training is necessary to become an MEI, however, Micallef says that it is all on-the-job. "No two days are the same and I can honestly say that I learn something new every single day." She credits the Department's team of forensic pathologists and medical examiners for educating her on best practices day in and day out. "There's just so much to learn every day and the pathologists we have, with their willingness to teach, is really great." Additionally, to become a full-time MEI practitioner within the state of Michigan, applicants must complete a certification program through the American Board of Medicolegal Death Investigators (ABMDI). "This is the board where you take a test and they ensure that you have the proven knowledge and skillset necessary to conduct the death investigations," she describes. "Annually, you have to continue with your education [in order to] maintain your certification." This is done by participating in educational conferences, research seminars, and more.
When asked about the most rewarding aspect of her career, Micallef's answer was simple: helping to bring closure to families. "Families don't really know what to do next when a loved one dies. So, being able to give them assistance on next steps, such as choosing a funeral home, or explaining the reasons why an autopsy is needed [is crucial]." Showing compassion is also a large facet of the process, where Micallef commends Drs. Allecia Wilson and Jeffrey Jentzen for educating her on how to best communicate with families that may be grieving.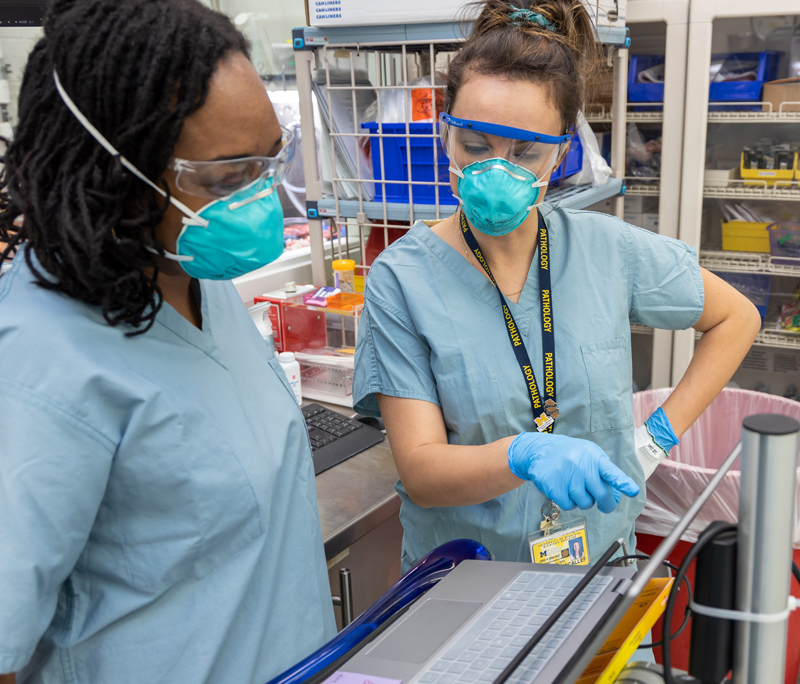 On the other hand, the job does come with its fair share of challenges. Monique expresses that being around death all day, every day can be a bit depressing. "It can certainly bog you down sometimes," she remarks. "However, what's good about our team is that we are such a close-knit group. We all have empathy for each other and we know what it's like to be around death all the time; it's a really good support system. We can rely on each other to alleviate some of those feelings." Oftentimes, a reminder of why the job is necessary is critical for Micallef. "It goes back to bringing closure to the families." Furthermore, while the rest of the world was closing down in light of the COVID-19 pandemic, the morgue staff's duties actually increased due to an uptick in caseload.
In addition to being an MEI, Micallef also considers herself to be a self-proclaimed "forensic detective". She mentions that her favorite type of case is one where she has to put together the pieces and solve the mystery, particularly with descendants that are more difficult to identify than usual. She notes that the scientific aspect of the investigation, such as using dental records or tattoos and body scars to figure out who the individual is, is especially intriguing. Using an abundance of medical resources such as odontologists, forensic anthropologists, radiologists and more is like something straight out of a television documentary!
In the future, Monique hopes to continue training the next generation of Medical Examiner Investigators. Much like the forensic pathologists, Micallef has developed some of her own training materials for onboarding staff. Long term, she hopes to connect with local high school, college and medical students in order to begin recruiting them to the Department of Pathology. "Take full advantage of internships and job shadowing opportunities within the field and keep applying. Being persistent is key and it's a great way to get your foot in the door," she says. "Your true passions will come through. When you find what you really love, you'll know that's where you are meant to be," she concludes.