Department Hosts "Random Acts of Kindness" Carnation Giveaway on Valentine's Day
By Camren Clouthier | February 28 2022


O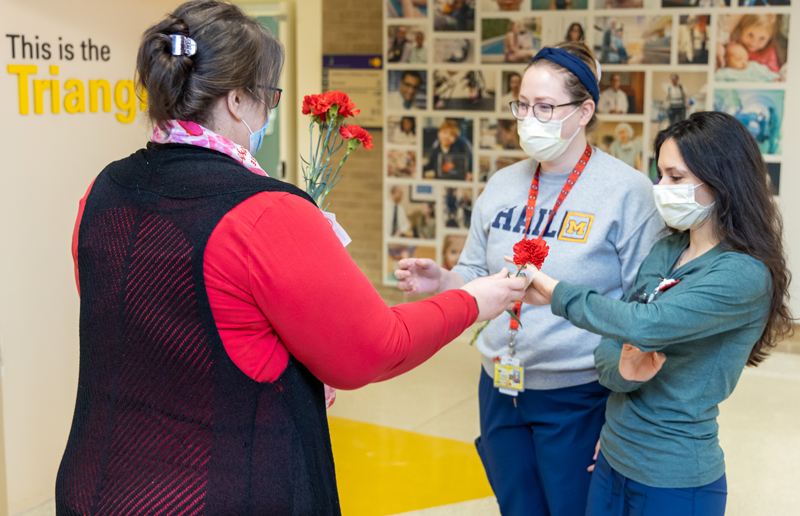 n Monday, February 14, members from the Department of Pathology, including Tamara Kutter, Caryn Crane, Avery Polk, and Jenny Fossum, teamed up to host a Random Act of Kindness event at the University Hospital. The afternoon entailed a giveaway of carnation for Valentine's Day and was distributed to Michigan Medicine patients, staff, faculty, visitors, and volunteers.
"The purpose of the event was to spread kindness," notes Tamara Kutter, one of the event organizers. "Everyone associated with U-M and Michigan Medicine has experienced great changes and increased stress over the past two years. Sometimes, when things seem overwhelming, it helps to focus on something small and find happiness in that. Being the recipient of a Random Act of Kindness, in this case, receiving a flower, can often change your outlook. And, if you share that act of kindness, as so many people told us they did by giving their flower to someone else, you multiply the kindness exponentially."
The team passed out 500 flowers in just over 2 hours on Monday.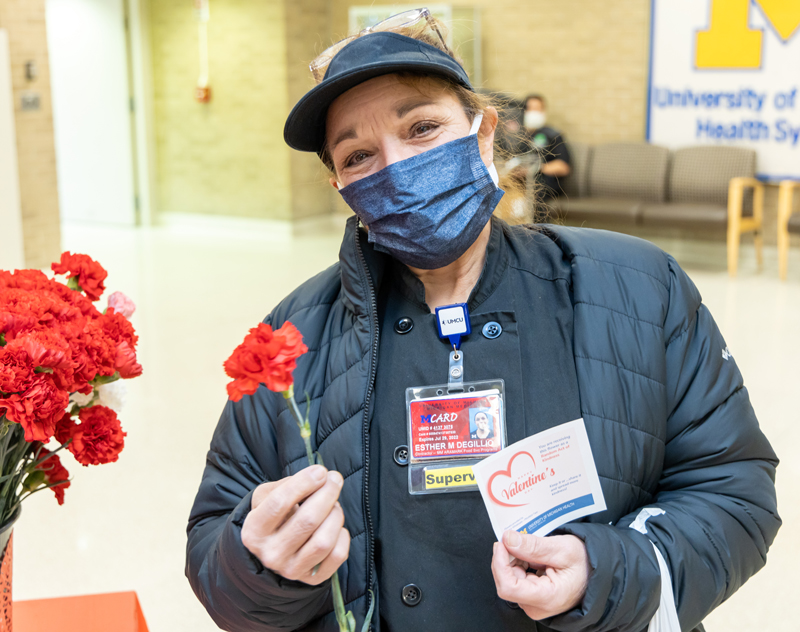 "Many people reached for their wallets because they assumed we were doing a fundraiser. When we told them the flowers were free and it was a Random Act of Kindness, everyone expressed their thanks," explains Kutter. "Some people told us they were taking their flower home to their significant other. Many people even passed by a second time and told us they had 'spread more kindness' by giving their flower away – to a co-worker, a patient, or their boss. This is exactly what I had hoped would happen!"
The team wishes to thank Costco for generously donating the flowers.