Kristina Martin Receives ASCLS Scientific-Assembly Laboratory Administration Award
By Camren Clouthier | July 11 2022


The Department of Pathology's Clinical Operations Director Kristina Martin recently received the Scientific-Assembly Laboratory Administration award from the American Society for Clinical Laboratory Science (ASCLS) at the Joint Annual Meeting in Grand Rapids, Michigan last month. The award recognizes outstanding professional achievement of an individual ASCLS member within his or her chosen area of academic, scientific, or vocational interest.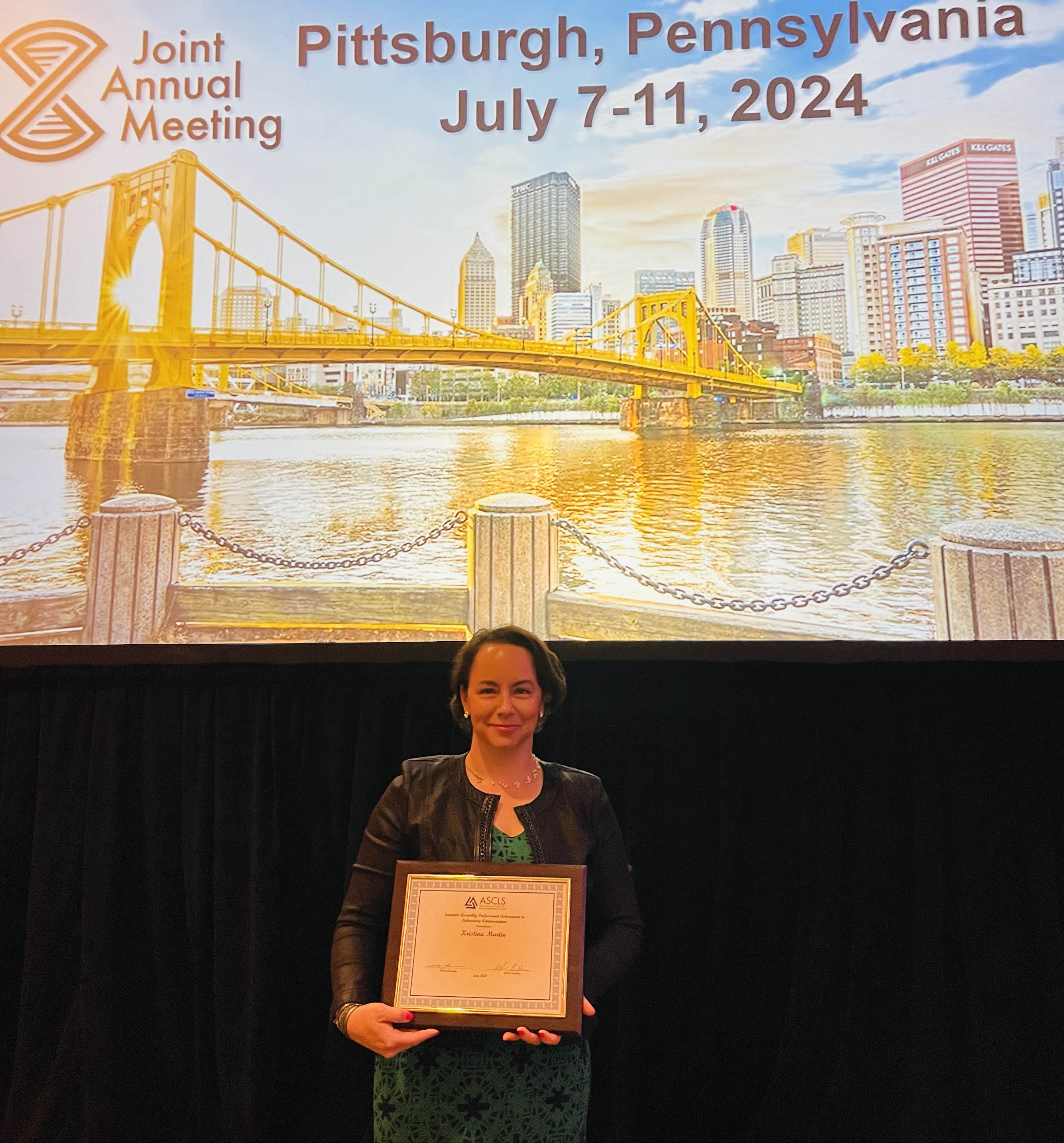 "I have been a member of this group for a number of years and have participated in forums regarding issues raised, and participated in Legislative Symposia regarding issues impacting the Laboratory, " Martin explains. Beginning on August 1, 2022, Martin will be named the Co-Chair for the Constituent Society Steering Committee within the ASCLS. "As part of that committee I am spearheading a series of learning modules for Constituent Societies around non-profit status, taxes & general finances."
"Overall, being selected as the ASCLS Scientific Assembly-Administration awardee for 2022 is truly an honor," says Martin. "The fact that my peers took the time to recognize me despite all of the exhaustion they have experienced in the past several years is even more humbling."
Congratulations to Kristina on this terrific accomplishment!