Pathology Welcomes New CDA: Ms. Brooklyn Khoury, MBA, MHSA, MS
By Lynn McCain | June 12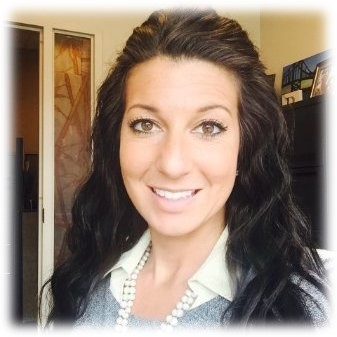 The Department of Pathology is pleased to announce Brooklyn Khoury, MBA, MHSA, MS as the new Chief Department Administrator (CDA), effective Monday, June 19, 2023. Ms. Khoury was identified as a top candidate after a comprehensive national search. Khoury will partner with our Department Chair, Dr. Charles Parkos, to manage operations and accomplish strategic initiatives across all our missions. In addition to a direct reporting relationship with the Chair, she will also be accountable to the Medical School's Executive Director for Administration and Chief Operating Officer for academic activities and to Michigan Medicine Health and University of Michigan Medical Group Leadership for clinical activities. Khoury will work with her team in Finance and Administration to manage financial performance, faculty and staff human resources, research and educational programs administration, space and facilities, and service agreements.
Khoury earned her Bachelor of Science in Biology degree from Duquesne University in Pittsburgh where she also earned her Master of Science degree in Forensic Science and Law. Following a summer fellowship in Molecular Genetics at the Children's National Medical Center in Washington, DC, and a Graduate Internship in Forensic Science in the Office of the Chief Medical Examiner in Pittsburgh, she began her laboratory career as a cytogenetics technologist at the University of Pittsburgh Medical Center. She transitioned to the Institutes of Clinical Translational Research (ICTR) and Genetic Medicine (IGM) at Johns Hopkins University School of Medicine in Baltimore as a Medical Laboratory Scientist where she rapidly rose through the ranks as a QA Supervisor, Laboratory Supervisor, Clinical Laboratory Manager, Senior Administrative Manager, Assistant Administrator, Acting Administrator, and – since 2018 – Administrator for what is now the Department of Genetic Medicine. Along the way, she earned her Master of Science in Healthcare Administration (MSHA) and a Master of Business Administration (MBA), both from the University of Maryland Global Campus in Adelphi, MD. She also received an Executive Certificate from the Academy for Health Care Leadership and Management at the Johns Hopkins University Carey Business School. Her work in the ICTR/IGM/Department of Genetic Medicine included comprehensive business plans, market analyses, facilities management, oversight of clinical operations, supervision of a large administrative team, and responsibility for an operating budget of over $60 million. She brings to the table a wealth of both laboratory and administrative experience that positions her to build on the many successes of her predecessors, including most recently David Golden who has functioned as our Interim CDA while also discharging his duties as our Director of Finance.
Please join us in welcoming Brooklyn Khoury to the Department of Pathology and in extending our gratitude to David Golden for his incredible service as our interim CDA.