Dr. Lauren B. Smith named Director of Hematopathology
December 21 2015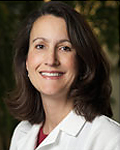 Congratulations to Dr. Lauren B. Smith who has been appointed as the new Director of Hematopathology beginning on January 1, 2016. For the past 8 months, Dr. Smith has delivered outstanding service as the Acting Director of the Section of Hematopathology and Acting Director of the General Hematology Laboratory in addition to her full time roles as Director of the Hematopathology Fellowship, Director of the Ethics Path of Excellence at the University of Michigan Medical School, Laboratory Director at Forest Health Hospital and Laboratory Director at the University of Michigan Student Health Service; all this while holding down a full service load. Along with expertise in Hematopathology and Bioethics, Dr. Smith brings outstanding diagnostic skills, administrative experience, and local as well as national academic recognition to this position.
Dr. Smith received her undergraduate and medical degrees from the University of Michigan where she also completed her residency in Anatomic and Clinical Pathology and her Fellowship in Hematopathology. In June, 2008, Dr. Smith took an Intensive Bioethics Course at the Kennedy Institute of Ethics in Washington, D.C. She joined the University of Michigan Faculty in 2007 as an Assistant Professor, began her service as the Director of the Hematopathology Fellowship program in 2012 and was promoted to Associate Professor in 2013. On site, she has been our authority not only for Hematopathology, but also for advice on a wide range of Bioethics questions.
Dr. Smith has published over 40 peer-reviewed papers, 6 book chapters and presented talks at numerous national and international meetings and educational seminars in her research areas of interest including Hodgkin and non-Hodgkin lymphoma and Ethical Issues in Pathology.