Identifying shadow information technology problems in health care industry
By Chris Sobeck | May 4 2016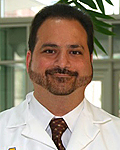 Dr. Ulysses Balis, M.D.
Director of Pathology Informatics
Dr. Ulysses Balis, M.D., Director of Pathology Informatics, was recently quoted in CAP Todays' Newsbytes. In the April 2016 news post, Dr. Balis advises on finding, fixing, and foiling shadow IT problems based on his experience here at UMHS.
"a number of policies that have been under careful development are being rolled out in thoughtful succession—not all at once because too much change too quickly can be overwhelming," -Dr. Balis
View the full article online.