Nick Lukacs, PhD Named President-Elect of Society for Leukocyte Biology
By Elizabeth Walker | September 6 2017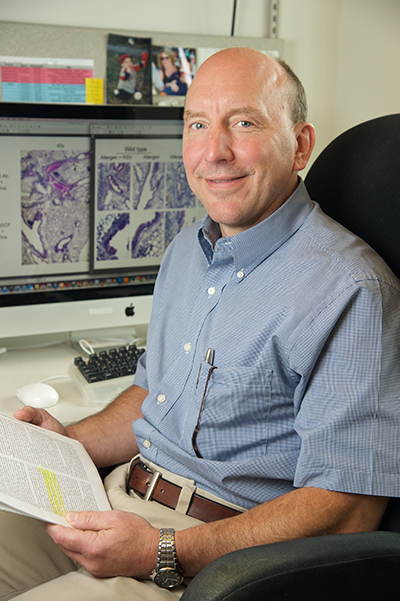 The members of the Society for Leukocyte Biology (SLB) have chosen Nick Lukacs, PhD as their President-Elect. Dr. Lukacs is the Godfrey Dorr Stobbe Professor of Pathology and Assistant Dean for Faculty Affairs. He's also the Scientific Director of the Mary H. Weiser Food Allergy Center.

The Lukacs Lab research is presently focused on the innate and acquired immune responses in allergen- and respiratory virus-induced acute and chronic diseases, as well as the role that the gut microbiome has on development of allergic diseases.

Dr. Lukacs will serve as the president of the SLB from 2018 - 2019.
Save
Save