Join Wolverines for Life at the Big House
By Elizabeth Walker | September 11 2017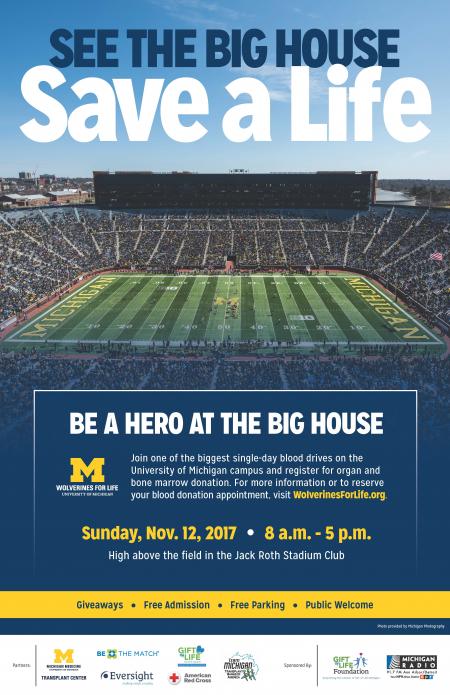 Wolverines for Life
is a collaborative effort between the University of Michigan community and the American Red Cross, Be the Match, Gift of Life Michigan, and Eversight Michigan. U-M students, athletes, alumni, staff, faculty, and campus and hospital leadership join together for a common purpose: a dedication to saving lives through donations.
Be a Hero at the Big House
is the largest single-day blood drive on the University of Michigan's campus, and a kick-off to the annual Blood Battle against Ohio State University. It's a celebration of life-saving donation, and an opportunity to join the organ and bone marrow registries.
The event is on Sunday, November 12th from 8:00 a.m. to 5:00 p.m. and will include games, snacks, giveaways, special guests, and more.
Volunteers are needed to make this event a success. Those interested in giving the gift of their time can
click here to sign up
.