Become a Michigan Medicine Volunteer
By Elizabeth Walker | April 6 2018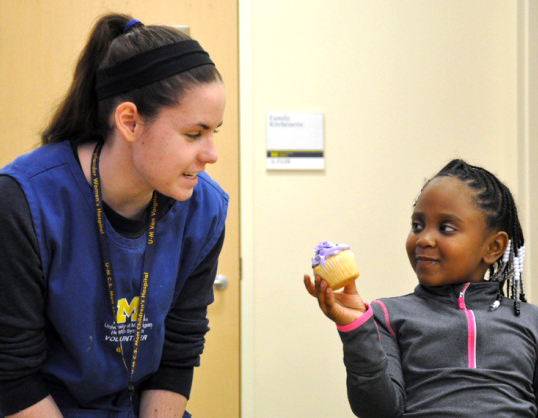 April is Volunteer Month. Michigan Medicine offers a wide variety of volunteer opportunities for faculty, staff, students, and members of the community, including high school students. Volunteer locations aren't limited to the main hospital campus. There are opportunities to serve at Michigan Medicine locations throughout the southeast Michigan and with community outreach programs like Meals on Wheels and the Turner Senior Resource Center.
No matter your interests or skill set, there's a volunteer placement that is perfect for you. Join the team at Volunteer Services and enhance the patient experience by helping patients find their way to appointments, offering them educational resources, providing them with arts and entertainment during their stay, and more.
Learn about more placement options, and apply to become a volunteer, by visiting the Volunteer Services website.