Pathology's Own Trish Harris Recognized in "Making a Difference"
By Brent Temple | April 13 2018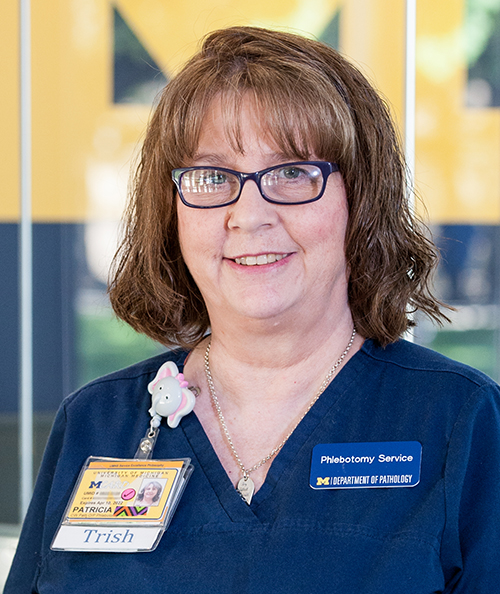 Recently published by Michigan Medicine Headlines, Michigan Medicine recognizes its employees that continue to "make a difference and inspire colleagues through their hard work and dedication". Within the last month, one of Pathology's own phlebotomists, Trish Harris, was recognized by her peers for her kindness and patience when working in Michigan Medicine's Poke Program where she works to calm the anxieties felt by children and families while undergoing medical tests. As one of her peers put it:
"Trish, your kindness and patience when working with anxious children and families makes the experience of being poked much more tolerable. Recently, I saw you go above and beyond to create a trusting environment before approaching an extremely frightened child for her lab draw. The parents and nurse who were present were extremely impressed by your ability to diffuse her anxiety. Thank you for your kindness and efforts to make one child's day go a little bit better!"