Flu Vaccine Required by December 1st
By Elizabeth Walker | 23 October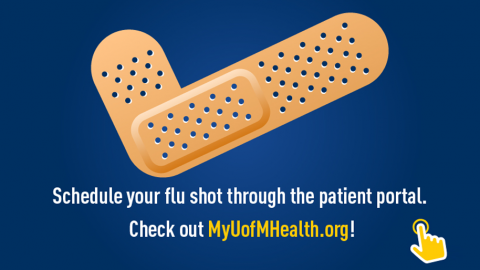 Michigan Medicine is committed to the safest possible environment for employees, patients, and their families. All Michigan Medicine staff, faculty, trainees, contract personnel, vendors, and volunteers must receive an influenza vaccine by December 1st.
Those with religious beliefs or medical conditions that prevent them from getting a vaccine may apply for an exemption. However, anyone who does not get vaccinated will be required to wear a mask while in any clinical building or location where patients may be present.
This policy applies to everyone, regardless of clinical responsibility or patient contact. For more information and a schedule of upcoming flu shot clinics, visit Michigan Medicine's flu prevention website.