Dr. Sarah Choi Honored as One of ASCP's "40 Under Forty"
By Dustin Johnston | July 29 2019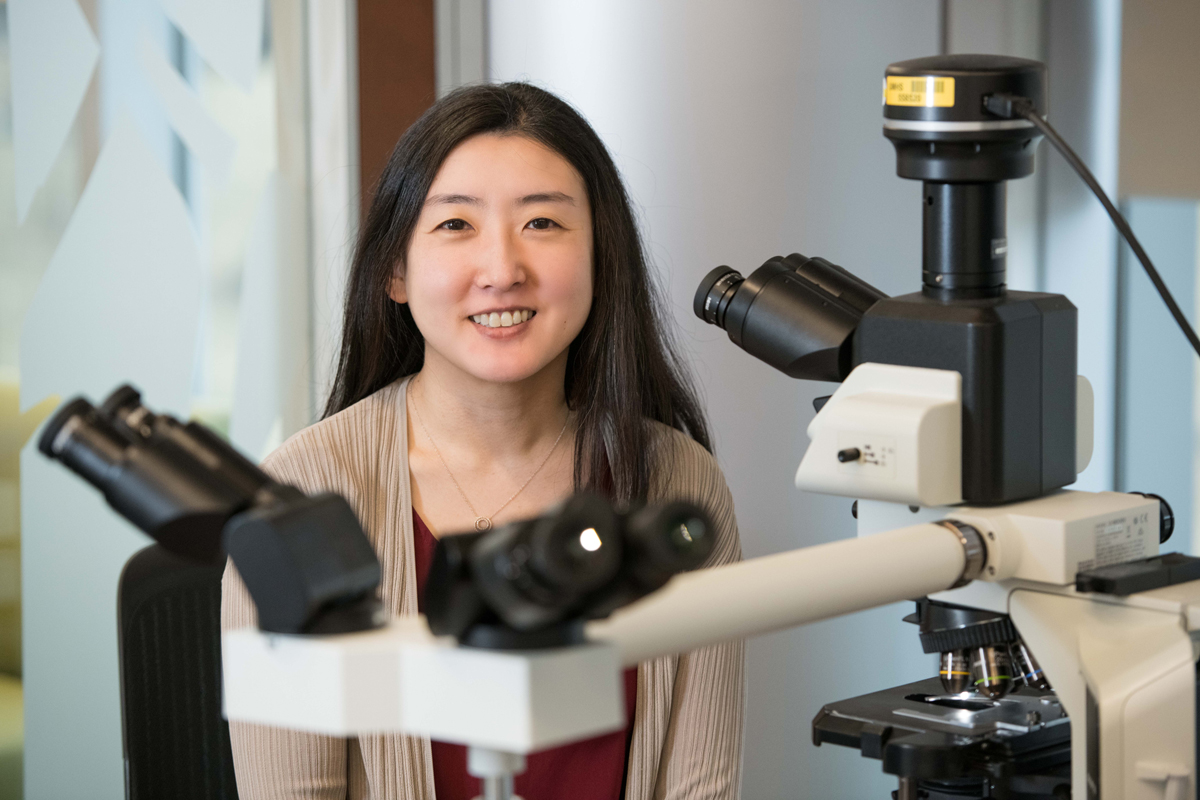 Sarah Choi, MD, PhD, has been honored as one of ASCP's "40 under Forty" recognizing the future generation of laboratory leaders.
ASCP's 40 Under Forty program shines the spotlight on 40 highly accomplished pathologists, pathology residents, and laboratory professionals under age 40 who have made significant contributions to the profession and stand out as the future of laboratory leadership. A committee of ASCP pathologists, laboratory professionals and resident members, including three 2018 40 Under Forty honorees, evaluated candidates based on their accomplishments, experience, leadership skills, and their dedication to innovation in the field of laboratory medicine and pathology. As the best and brightest of ASCP's young leaders, this year's 40 Under Forty cohort will participate in the Career Ambassadors 2.0 or Pathology Ambassadors Programs.
"We are inspired by these engaged and passionate young professionals, who are driven to improve healthcare delivery by doing innovative and creative work for their institutions and beyond," said ASCP President Melissa P. Upton, MD, FASCP. "ASCP's 40 Under Forty program is a unique opportunity to recognize these outstanding individuals and to give them the support they need to foster their continuing leadership potential and growth."
Beginning July 29th and extending to August 9th, public voting along with committee selection will identify the top five individuals from the 40 honorees. Please support Dr. Choi by voting for her to be in the top five here. You can vote once a day until the voting closes. The Top Five will each receive free registration to attend ASCP 2019, along with a $1,000 stipend toward airfare and lodging. They will be formally recognized at a Leader's Celebration luncheon at ASCP 2019.
Visit www.ascp.org/40UnderForty to learn more about the honorees. You can also follow the honorees on Twitter and Instagram with the hashtag #ASCP40UnderForty.
[Note: Because the entire Department of Pathology is essentially under the same IP address, if you click through to the above link on the work network, it will tell you that you have already voted for Dr. Choi. This is because there is only a single vote per IP address, per day. In order to cast a vote you will need to do so from home or any non-U-M location, or use your phone with the wifi turned off.]