Sean Li, MD, PhD, Appointed to ABPath Test Development and Advisory Committee
By Elizabeth Walker | January 10 2020


Dr. Sean Li has been appointed to the American Board of Pathology's (ABPath) Test Development and Advisory Committee (TDAC) for Clinical Pathology CertLink® for 2020.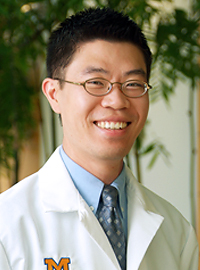 Physicians appointed to TDACs are considered established subject matter experts in their subspecialties. "As TDAC members, these physicians
play a critical role in the development of the exams and are entrusted with maintaining the integrity of the board-certified designation. The appointment to a TDAC indicates the physician is highly regarded in the field of pathology and exemplifies the utmost standards of care," states Rebecca L. Johnson, MD, CEO of the American Board of Pathology.
The ABPath has appointed test committees for each specialty area of pathology since 1971. Please join us in congratulating Dr. Li.