Manuscript by Dr. Muhammad Nadeem Aslam Demonstrates Effects of a Seaweed-Derived Multi-Mineral Supplement on Colonic Microbial Community
By Elizabeth Walker | February 5 2020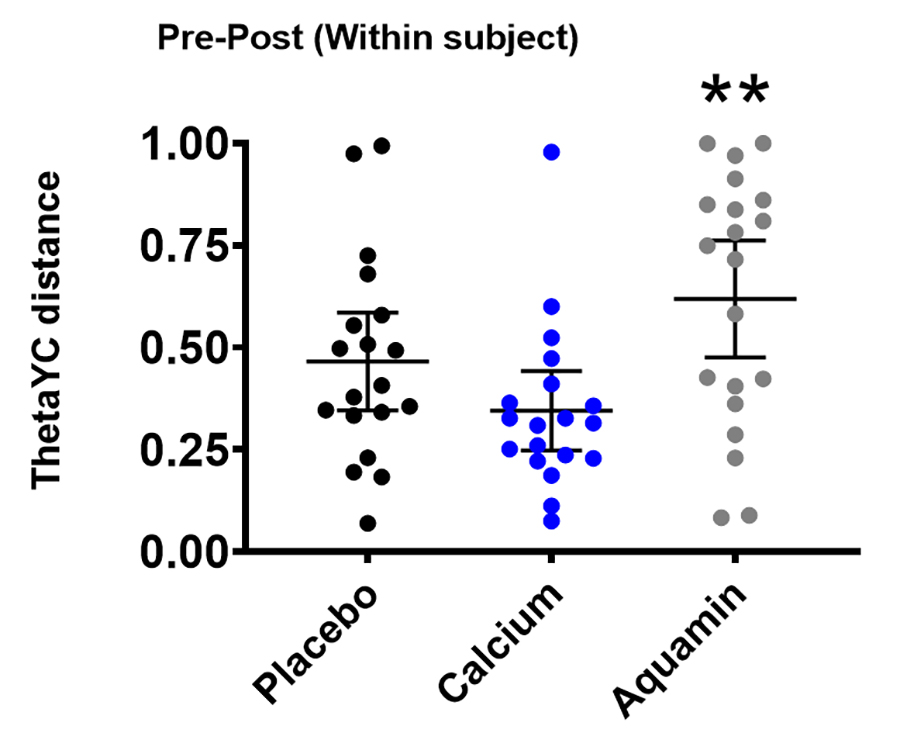 A recent report based on a phase I clinical trial by Dr. Aslam, et al, in the Varani Laboratory shows that a multi-mineral supplement, Aquamin®, modulates the colonic microbial community in human subjects. This study is part of an ongoing effort to determine if multi-mineral intervention
can minimize the risk of colon cancer in an at-risk population. The manuscript entitled A Calcium-Rich Multimineral Intervention to Modulate Colonic Microbial Communities and Metabolomic Profiles in Humans: Results from a 90-Day Trial, reports results from a study that followed 30 research subjects over 90 days.
Participants in one arm of the study were given Aquamin®, a calcium-, magnesium-, and multiple trace element-rich natural product obtained from mineralized red marine algae. The study agent had previously been shown to reduce the incidence of colon polyp formation in pre-clinical models. The other participants in the study were given either calcium carbonate as a comparator or a placebo.
Participants were designated as being at increased risk for colon cancer based on a personal history of colorectal polyp, early-stage colon cancer, or a first-degree relative having been diagnosed with colorectal cancer under the age of 60.
While adverse effects were minimal and equal among the three arms of the study, the group receiving Aquamin® as the intervention had measurable changes in the colonic microbial community and altered microbially-derived metabolites, e.g., reduced toxic bile acid profile and modestly increased short-chain fatty acids. These results are encouraging and warrant additional long-term studies in human subjects to determine if a decreased incidence of colonic polyps can be seen and if colon health, in general, can be improved. The team is continuing their research with a phase I/II therapeutic trial using Aquamin® in patients with ulcerative colitis.
To learn more, read the full paper in Cancer Prevention Research.