Michigan Medicine Highlights Phlebotomy Research on Podcast
By Camren Clouthier | October 20 2020


Recently, experts from the Department of Pathology's Phlebotomy Team were featured on Michigan Medicine's The Wrap podcast. The podcast focuses on the department's Poke and Procedure Program at C.S. Mott Children's Hospital, an initiative that helps to alleviate pain and fear among children during the blood draw process.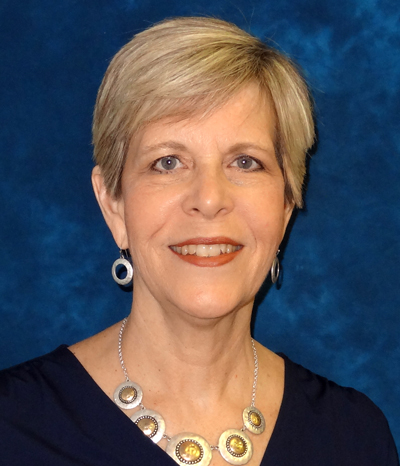 Julie Piazza, a Senior Project Manager in the Office of Patient Experience and a Certified Child Life Specialist, describes how the idea for the Poke Plan initially came about.
"This was a problem that was highlighted by hospital staff, phlebotomists on the frontlines, nurses, child life specialists, and [even] the patients and families themselves. Needlestick and immunization pain is the most talked-about among children. We have formed an interdisciplinary team; we came together to find out what the needs were as well as come up with an individualized care plan, called the Poke and Procedure Plan. It was started on the pediatric side and later expanded to the adult side."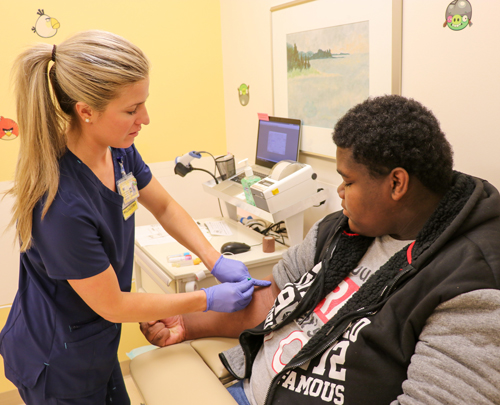 Later in the episode, Piazza explains the importance of high-quality patient care. "We want the voice of the patient there, we want the choice of the patient there... their preferences and their experiences are so important to learn from. So at every turn, we are really including, embodying, and embracing their work, that's always been the goal of this program."
More information about the Michigan Medicine Poke and Procedure Program can be found here. The full episode of Michigan Medicine's The Wrap podcast is accessible here. A full publication in Michigan Medicine Headlines is available here. Editor's note: all story images were taken pre-COVID pandemic.