In Memoriam: Martin Lawlor, October 17, 1964 - September 17, 2021
By Lynn McCain | October 7 2021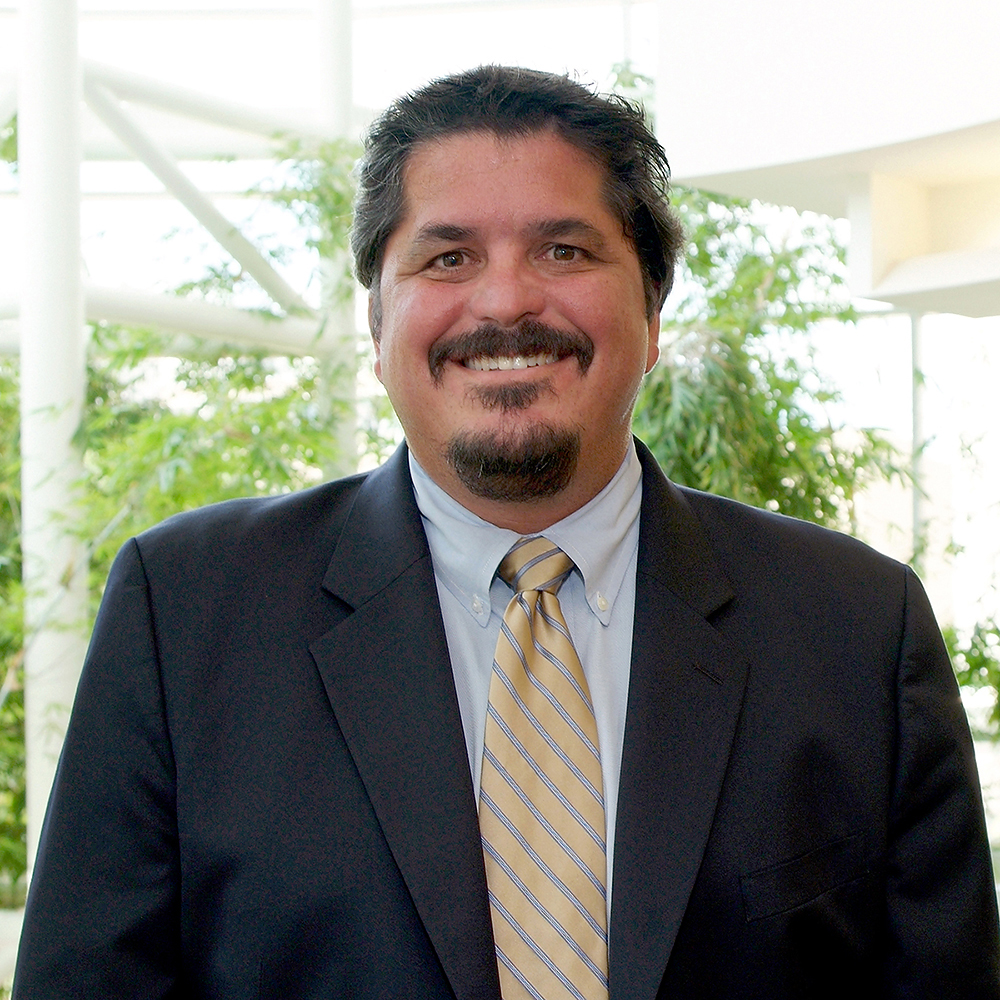 It is with incredible sadness that we report the death of Pathology's Chief Department Administrator, Martin "Marty" Lawlor. Marty passed away at the age of 56 following a brief illness on Friday, September 17th, surrounded by his children, Maxwell, Sarah, and Brendan, his mother Sylvia Lawlor, and his partner Andrea Springsteen.
Marty joined the Department of Pathology in 2007 from the University of California – Los Angeles, where he served as the Chief Administrative Officer for Pathology and Laboratory Services. "Marty worked very closely with me in his capacity as the chief department administrator (CDA) since my arrival at the University of Michigan as Chair of Pathology seven years ago," reflected Dr. Charles Parkos. "During this time, Marty's commitment and loyalty to our department and Michigan Medicine were apparent in everything he did. Although I am deeply saddened by his passing, I'd like to share some of his marvelous accomplishments. Marty played a critical role in our pathology renovation and relocation project, termed PRR. He helped secure Regental approval in 2014 for the $160 million project to relocate and renovate our labs for future growth, and subsequently helped oversee the project. Marty was instrumental in bringing more than 100 staff, trainees, and faculty together in collaborative teams to design our new site using LEAN facility design processes to create new clinical lab space and increase our footprint. This project involved renovating 145,000 SF of off-site space at the NCRC, about 2.5 miles from the main hospital complex, as well as a very complicated in situ renovation of 40,000 SF comprising our core stat laboratory at the University Hospital. This latter portion of PRR is still ongoing. Marty was also instrumental in helping us become the first hospital in Michigan to implement Professional Component Billing and obtaining strong hospital support through Part A agreements. He paved the way for explosive growth in our Forensic Pathology program, negotiating contracts with Washtenaw, Wayne, Monroe, and Livingston Counties that hugely expanded our forensic pathology services. Given his many contributions to the department and institution, it's no surprise that he received Michigan Medicine's Administrator of the Year award in 2014. In addition to his service for Michigan Medicine, Marty had a very impressive regional and national service record. He served as Chair of the JVHL (Joint Venture Hospital labs) Executive Committee which represents a group of 122 Hospitals in Michigan that work together to retain testing in hospital labs. Marty also served as the Chair of Pathology Department Administrators (PDAS) from 2015-2017, Immediate Past Chair from 2017-2019 and was a PDAS Council member for over a decade. Just this year, Marty was elected to the Board of Directors for the American Pathology Foundation."
"On a more personal note," Parkos continued, "I will truly miss Marty in ways that words can't describe. He and I would speak by phone at all hours of the day and night to discuss departmental and institutional business. Those calls would always start with 'hello boss' and often end with personal conversations about family and outside interests that commonly centered around travel, golfing, or fishing. We had many chuckles about things happening in the department on late Friday afternoons during the 4-6pm "witching hour." Marty was the consummate team player, always giving others credit even when he was primarily responsible for the outcome. He never forgot birthday and holiday cards or celebrations for the office. He was exceptionally committed to his family. I remember him flying all over the country on very short notice on numerous occasions to see his mother and other family members. Over the past two years, Marty began renting cottages for family vacations on the many local lakes around Ann Arbor. I will miss our conversations about how to catch the specific types of fish at each lake. These are just some of the many fond memories that I have of Marty. I am immensely grateful for his many contributions and his friendship and will miss him a lot."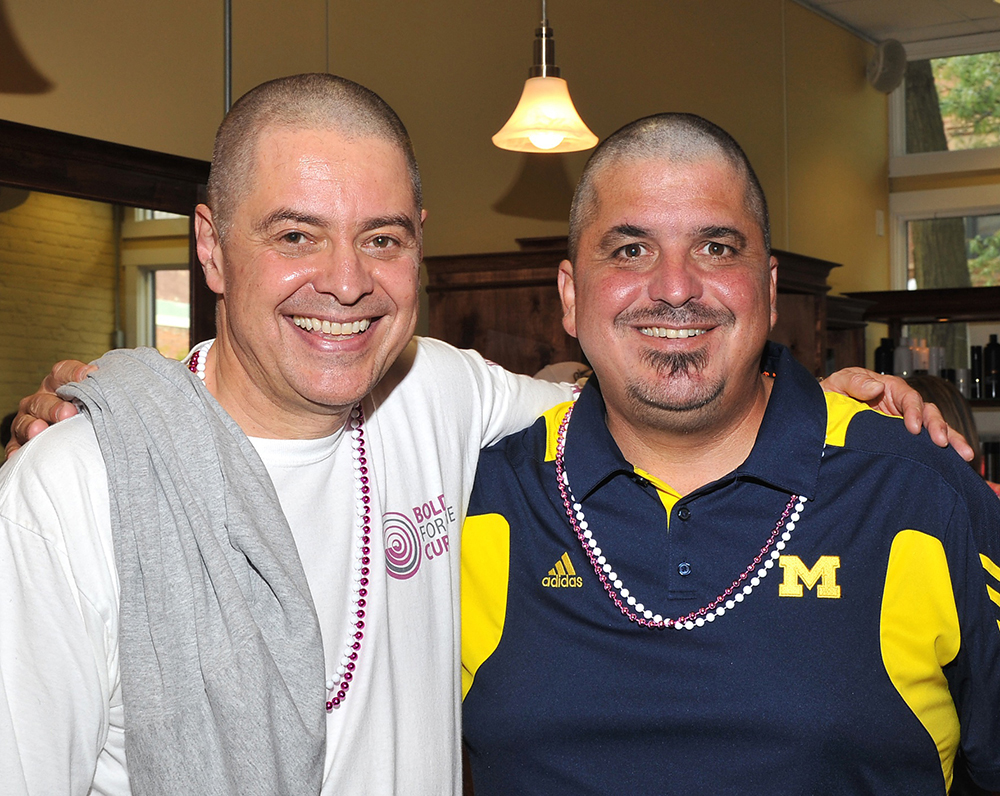 Dr. Jeffrey Myers, Vice Chair for Clinical Affairs and Quality, participated in Marty's eulogy at which he shared these heartfelt memories: "In his work, Marty demonstrated that for those with the courage, stamina, and resilience to succeed despite the challenges, the rewards and opportunities to do good are enormous. He showed that doing good starts from a foundation of caring for others, including the thousands of patients touched by our work and the hundreds of staff and faculty who are directly responsible for doing it." Myers continued, "Over the last 18 months he went above and beyond the call of duty in responding to the unique demands of a global pandemic for which there was no playbook. It demanded of Marty and others innovative and often time-sensitive solutions for previously unimaginable challenges. Throughout the pandemic he was available 24/7 to departmental and institutional leaders, staff and faculty, whether responding from his office on our campus or his home in Ann Arbor, while visiting family in southern California, or while vacationing with Andrea and his three children, Max, Sarah, and Brendan." Myers went on to describe a number of strategic initiatives Marty negotiated and summed this up saying, "Jeff Jentzen, the inaugural director of our integrated forensics program, said that he would like Marty to negotiate the purchase of his next home after having seen him in action with Wayne County!" Myers then shifted his comments to Marty as a person rather than an employee. "But as well as he did it, Marty was much more than his job. He was a father who loved his children and treasured the time that he spent with them. He was a faithful and loving partner who cared for those who were closest to him. He was a son, a brother, and an uncle whose California-based family defined him at his roots. He was a friend who would always be there when you needed him, and be appropriately attired whether for the golf course, a pontoon ride, or a Broadway show at a Chicago theater. He was a caring compassionate human being who shaved his head when he believed that shaving it might bring some measure of comfort to someone struggling with breast cancer. We will miss Marty on many levels. He leaves a gap in our workplace family that will never be fully restored, even as we are forever grateful for the time that he spent with us."
Marty was highly respected throughout the health system, and beyond. He was named the 2014 Clinical Department Administrator of the Year by the Medical School Dean's Office and in 2021, he received the Association of Pathology Chairs Pathology Department Administrators Section Distinguished Service Award. He made an impact on everyone he met. A number of his colleagues shared their thoughts with us:
---
Matthew Comstock, Medical School COO, shared, "Marty shared his personal journey and leadership reflections with our team recently and titled his talk Leadership thoughts from someone who is still learning. I can't think of a truer reflection of Marty as a leader – humble, transparent, and giving. During the talk, Marty reflected that 'it's better to listen than to be heard; it's better to understand than to be understood…' sound advice for all of us to carry forward. Marty's leadership, compassion, and friendship will be greatly missed by all of us at the Medical School and Michigan Medicine, and not forgotten."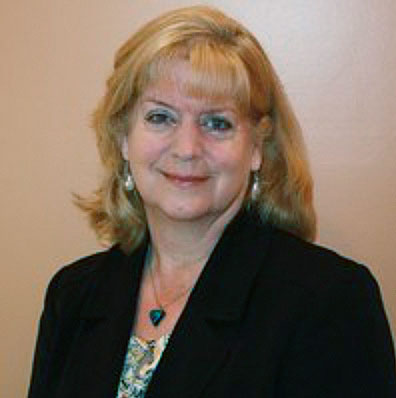 "Marty was the type of colleague whom professionals love to work with- reliable, effective, and incomparably knowledgeable. His serious problem-solving abilities were equally matched by his ready and affable humor and mischievous grin. He will be sorely missed," added Dana Burkley, Marty's counterpart in Orthopaedic Surgery.
Musty Habhab, the CDA from Internal Medicine reflected, "I will always remember Marty for his kindness and willingness to give to others. There were so many years where he would arrive at our department administrator meetings with a big smile on his face after having shaved his head to support Bold for the Cure, a program to raise money and awareness in the fight against breast cancer. His willingness to share best practices and perspective on how to manage administrative challenges demonstrated his support for his colleagues and his strong leadership skills. We will miss him. Rest in peace, Marty."
"Marty has been a fabulous colleague and friend," said Scott Wood, CDA from Radiation Oncology. "He understood our complex organization and our missions so well. Countless times I've called on Marty to ask for his insightful and sound advice. Of course, every conversation had to include at least a little friendly banter and that is what I'll miss most."
Carolyn Cole-Brown, Associate COO for University Hospital, shared a couple stories that exemplified Marty's heart and compassion. When she approached him about opening a medical student run free clinic for underserved and uninsured patients in need of laboratory testing, without the resources to pay for it, "Marty looked at me and said, 'Carolyn, we will figure this out.' He didn't have to do that. He just said, 'We will figure this out' and he did. It has been nine years now and patients at this clinic are still receiving free laboratory testing." Recently, her daughter needed a phlebotomy practicum to become certified, but due to the pandemic, all the programs were closed. Marty worked with his team and she was able to participate in a phlebotomy internship in Pathology and she received her certification. When Cole-Brown sent him a thank-you note, Marty responded with a note saying, "This happened because I have the pleasure to work with an outstanding team." Cole-Brown added, "Not only was he a compassionate leader, but he really recognized what his team brings and complimented his team's efforts in completing our mission. Those are just a couple of examples of my interactions and partnership with Marty. He has been a wonderful colleague."
Tony Denton, Senior Vice President and COO of U-M Health System, stated, "Marty and I worked at together for the entire 15 years he was here at Michigan Medicine. He was truly dedicated to the success of the Pathology team and Michigan Medicine; innovative and caring, engaging and compassionate, a leader in laboratory medicine. He was all about continuous improvement, committed to learning and doing, teaching and growing. We were having deep conversations on a number of topics before he took ill, about how we continue to be better as individuals, leaders, team, and as an organization." He continued, "He was dedicated to excellence and fun-loving at the same time…his sense of humor was contagious; and you could tell when he was up to something, a curious smirk. Marty would interpret whether we were doing well financially if I wore a tie or not. He would say before the report-out, 'Tony's not wearing a tie, we must have had a good month.' If I wore a tie, he would say, 'Uh oh.' He cared about teamwork and passion for others. I recall his dedication to raise cancer awareness by having all of his incredible hair cut off; a bold statement with great humility and compassion for others. He is gone too soon, but his presence is alive. I miss Marty."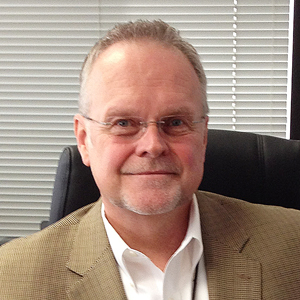 John Kolozsvary, CEO of Joint Venture Hospital Laboratories, reflected, "I have had the extreme pleasure of knowing Marty for the past nine years…beginning with the interviews for my role with JVHL and ultimately as he became the Chair of the JVHL Board. Marty was a staunch advocate of our Network model, an advocate and mentor as I grew in my role as JVHL CEO, and an engaged and supportive Chair. Marty had a great ear for listening, never hesitated to share an anecdote or a funny story…especially when we needed one…and was a master at peeling onions when we talked through complex problems. Ever humble, Marty was also very well-known and recognized for his accomplishments in the Pathology community without ever a mention from him. He did all this with a passion for giving and sharing his incredible depth of knowledge…and always with a smile. Although a private person, Marty always beamed when I asked about his three children and spoke so enthusiastically about past or upcoming family adventures. Marty, I can't believe you're gone! We've all lost someone special in you. I will miss your mentorship, your broad shoulder to lean on, your friendship…and that big infectious smile that you showed so often. Rest in peace my friend!!!"
---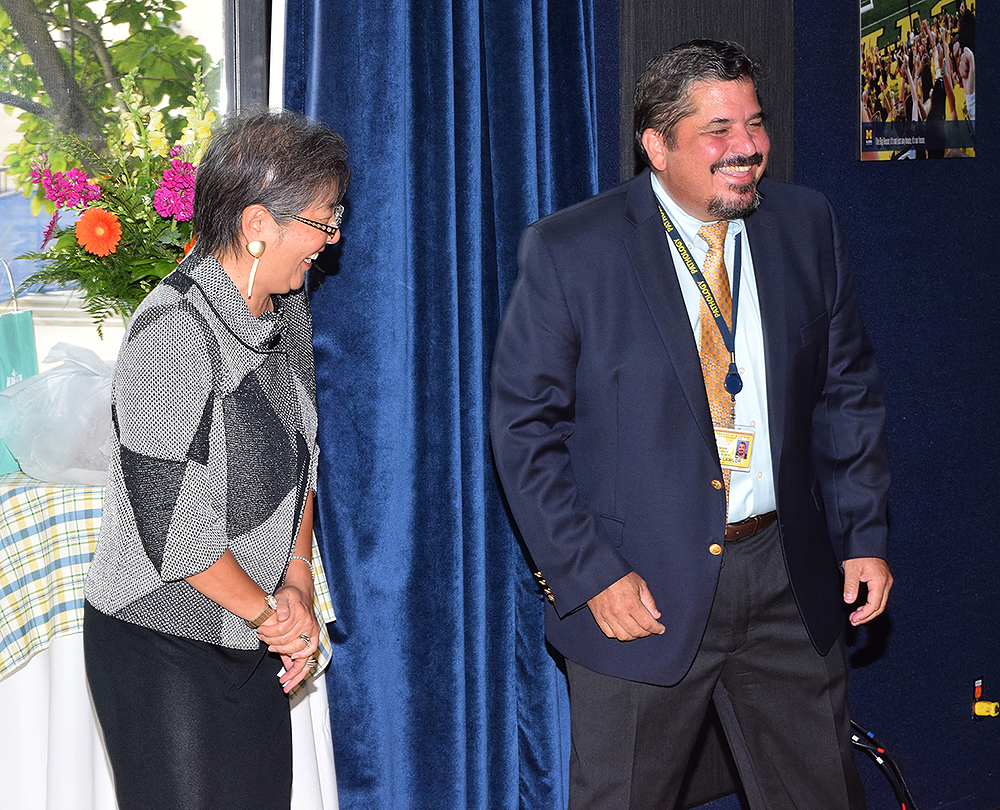 When Marty entered the room, his smile and sense of humor would lift everyone's mood. He was fun to work with and you always knew that he had your back. Dr. Kathleen Cho recalls, "I really got to know Marty well during my tenure as Interim Chair of Pathology. Marty's approach to working with me and with others in the department reflected his belief in total transparency, as well as his honesty, concern for others, and loyalty to the department and the institution. Time and again, his instincts and experience proved invaluable in helping Pathology to continue moving forward rather than simply maintaining the status quo. He was a cherished friend and colleague and will be greatly missed."
"We grieve Marty's untimely death because we are poorer for his absence in a world that will never again be quite what it was when he was in it," concluded Myers. "Family, friends, and co-workers who knew and loved him will remember and celebrate the best of who he was, which are the things that matter most in a world too quick to focus on the shortcomings and regrets that serve only to remind us the limitations of our humanity. And we will continue our prayers and meditations for the family, friends, and co-workers who feel Marty's loss most keenly in an hour of darkness to which memories of this special man will bring light and hope as we slowly supplant our grief with celebration and gratitude for a life well lived."