Congratulations to Dr. Jolanta Grembecka on being named the inaugural Richard and Susan Rogel Professor in Cancer Therapeutics
By Lynn McCain | June 27 2022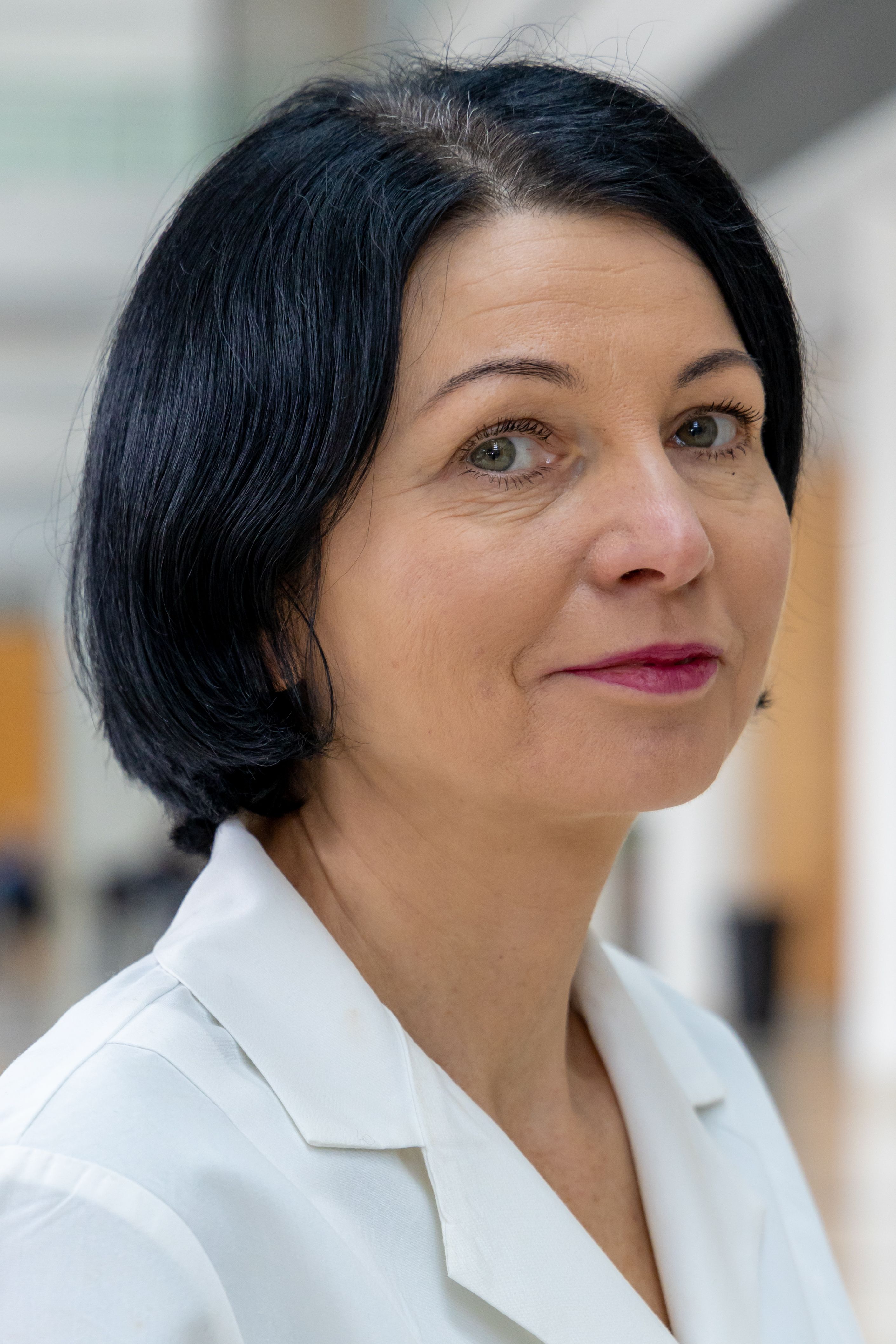 Congratulations to Dr. Jolanta Grembecka for being named as the inaugural Richard and Susan Rogel Professor of Cancer Therapeutics. This professorship was established through the generosity of Susan and Richard Rogel, philanthropists and long-time supporters of the University of Michigan. The holder is chosen by departmental chairs and the Rogel Cancer Center leadership and recognizes expertise in the field of cancer therapeutics.
Chair of Pathology, Dr. Charles Parkos commented, "Dr. Grembecka is an outstanding research scientist who has developed a number of very promising therapeutic compounds aimed at treating patients with leukemias, several of which are now in clinical trials. This is a well-deserved honor as she is a leader in the field and we are proud of her accomplishments."
An extraordinarily successful scientist, Dr. Grembecka's research is focused on the development of small molecules targeting protein-protein interactions involved in leukemogenesis. She has 15 patents/patents pending for various compounds developed in her laboratory aimed at treating leukemias. She is the PI on 3 grants and a Co-investigator with effort on six additional grants to support her research.
An induction ceremony will be held later this year to honor Dr. Grembecka. Please join us in congratulating her on this honor!