The Frontline of Phlebotomy
By Anastazia Hartman | February 10


When you hear the word "pathology", what do you think of? Do you think of a doctor in a white lab coat looking through a microscope? Or maybe a physician performing an autopsy or examining a tumor? However, often times a critical role in the pathology department is overlooked, Phlebotomy. Phlebotomy is the specialty where technicians or Phlebotomists draw and prepare blood samples for testing within the pathology labs.
In recognition of Phlebotomy Week, two members of the team, Jennifer Slater, manager for onsite phlebotomy services, and Kim Fera, clinical coordinator shared their thoughts on why phlebotomists make all the difference in patient care.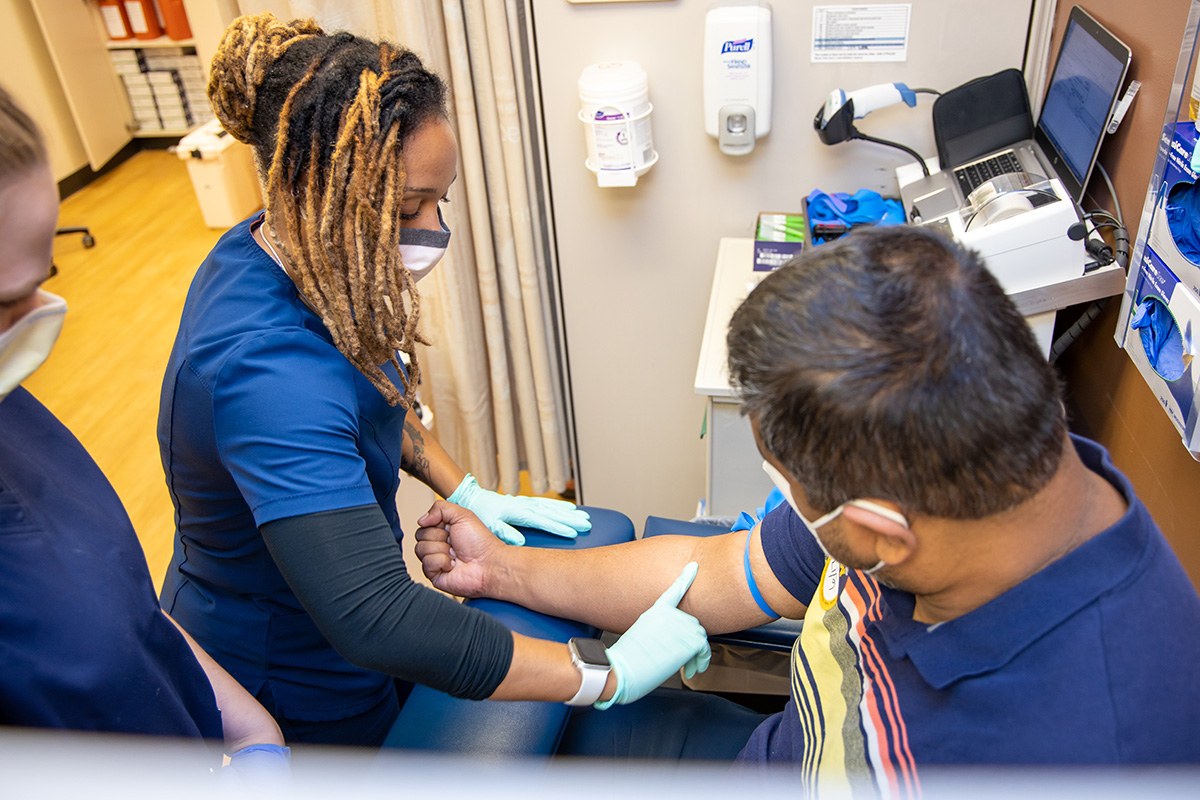 "The phlebotomist is responsible for providing a skill and performing a procedure related to specimen collection," said Slater. "They also are the face of the lab to a lot of patients. If you ask patients what pathology is or you ask them what the lab is, typically, someone will comment something related to a blood draw or phlebotomy or describe that type of work. I think from the lab perspective, pathology perspective, we're really important because we are the face. We are the representation of that department. We also are the start of that testing process."
Fera agreed, mentioning that without pathology and phlebotomists, patients wouldn't be able to get better. "We really couldn't do our job without [pathologists] and they couldn't do it without us. We obtain all the blood samples and then they process it. We're one big team!"
Not only is a phlebotomist responsible for gathering samples, but also for taking care of the patients they serve. "I think that their role is not only to technically support the patient, making sure that they're providing safe and efficient care to them, but they also end up doing a lot of other things in that process. There are phlebotomists, in both inpatient and in ambulatory settings, who build really good rapport with their patients, especially those that come back to us with any kind of frequency," Slater said.
"We talk to them. We can comfort them," Fera mentions in relation to how for some a blood draw experience can be scary. "We need that blood to find out what is wrong so their doctors can help them get better."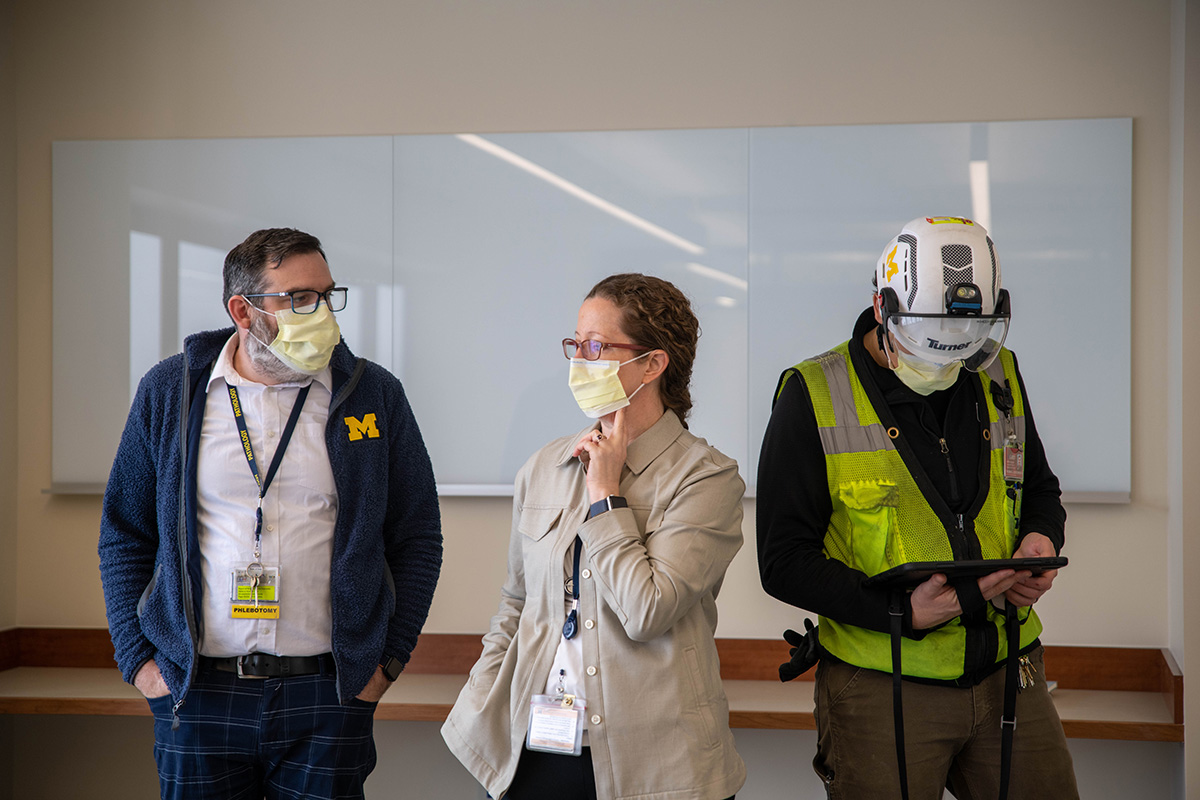 For members of the University Hospital phlebotomy team, a new change is right around the corner, one that many hope will not only help improve patient care but job satisfaction as well. As part of the department's Pathology Relocation and Renovation project, our phlebotomists will be receiving a newly updated space, much larger than what they currently have. This new space consists of a larger cart room, office space for team leadership, break room, and conference room.
"I think giving this group an opportunity to have a refresh is important. We've been in the same room longer than I've been here and potentially longer than I've been alive," Slater states. "The cart room is going to have a significant positive impact on our team. Our current cart room is way too small for the volume of staff and the amount of supplies that we have. I hope it means more efficient workflows, happier folks on the floors who are more excited to be at work, and all of those things will translate to the type of care they're able to provide."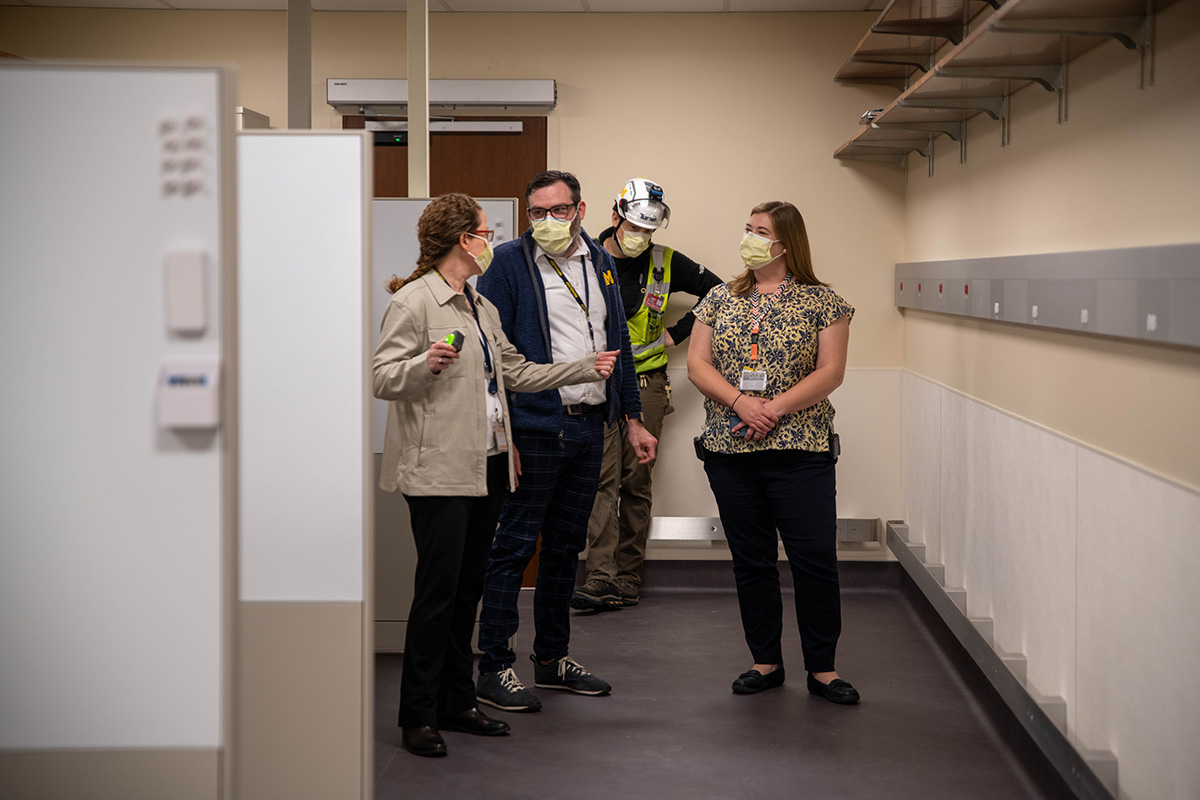 The excitement for Fera was seen when she said "It will be like a breath of fresh air for us" noting her thoughts on how a new environment, especially one with windows, can help increase happiness and satisfaction for the team.
"I'm hoping with this new space, we can build a stronger, healthier team."
While Phlebotomy Week is only one moment in time, the work that our team provides is important both today and throughout the future. See more news about our phlebotomy team and PRR projects in our news section.