New Fund to Pay for Laboratory Staff/Phlebotomy Certification Fees - Apply Now!
By Lynn McCain | April 17


Some exciting news is breaking in the Department of Pathology specifically for our laboratory professionals. Medical Laboratory Professionals week is coming soon – the week of April 23, 2023, and with it, a new opportunity is being presented to our phlebotomists, laboratory technicians, and medical laboratory scientists working on the frontlines of our clinical laboratories.
Each year, more than 7 million tests are run in the Michigan Medicine Department of Pathology and with each test, one or more laboratory professionals are responsible to ensure patient specimens are procured, distributed, processed, and run correctly so that patients receive accurate and timely results. These lab professionals are highly trained and certified, or eligible for certification, by their national associations. Each year, they are required to complete ongoing educational requirements and every three years, they need to recertify. The recertification fees can be hundreds of dollars and have historically been paid out-of-pocket by the staff.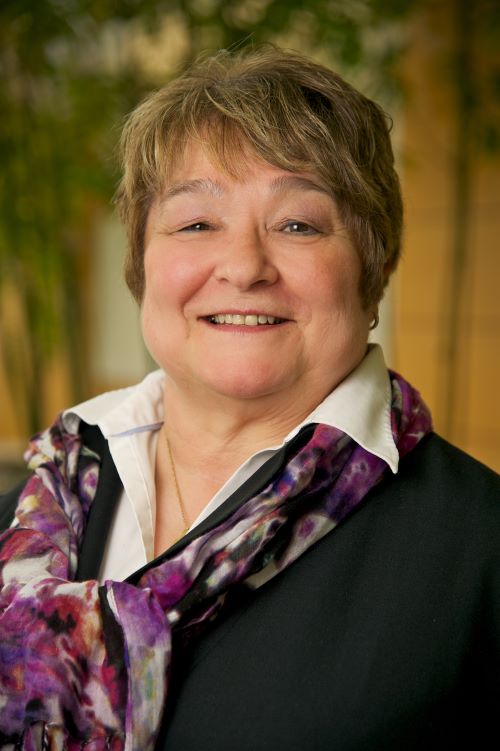 This year, thanks to the generosity of Ms. Suzanne Butch, laboratory professionals through the Senior Technologist level will be eligible to have their certification or recertification fee reimbursed. Laboratory professionals will need to sign-up HERE no later than Monday, May 8th at 8:00 am to be selected at random to have their fees reimbursed. Anyone who's certification or recertification fees have or will come due in 2023 is eligible to enter. Up to $5,000 in fees will be covered across those whose names will be drawn on May 9th.
"I owe the Blood Bank and the Department of Pathology a big thank you for providing me with many opportunities and encouragement in my career," commented Butch. "I want to provide opportunities to other medical laboratory staff members in the Department of Pathology to grow professionally. Until the fund is fully endowed, I will be making periodic donations to the Staff Enhancement Fund. These donations can be used for many purposes, as long as the beneficiaries are considered laboratory students or current staff as determined by the current needs in the support of medical laboratory staff."
Butch joined the Department of Pathology as a Blood Bank technologist upon completion of her degree in laboratory technology in 1970. She worked her way up through the ranks, becoming the Administrative Manager for the Blood Bank in 2006. While she is now officially retired from Pathology, she still works with the department on a contractual basis for special projects, to participate in inspections, and as needed. Throughout her career she has been an advocate of professional education for laboratory professionals and has served at state and national levels of the American Society for Clinical Laboratory Science since 1981. She is a world-renowned blood banker with several peer-reviewed journal articles on the science of blood banking published, as well as several chapters in textbooks. Her expertise was shared freely with others as she gave more than 200 lectures to professional societies, coordinated many workshops and society meetings, and provided leadership to the American Association of Blood Banks, Michigan Association of Blood Banks, the International Society for Blood Transfusion, the Clinical and Laboratory Standards Institute, American Society for Quality, International Council for Commonality in Blood Banking Automation, National Committee on Accreditation, Clinical Laboratory Educators Conference, American Society for Clinical Pathology, and American Society for Clinical Laboratory Science.
In order to advance the careers of the next generation of laboratory professionals, Butch generously established the Clinical Pathology Staff Enhancement Fund with the Michigan Medicine Department of Pathology. This fund supports ongoing education and certification for frontline laboratory staff who are not yet in supervisory or management positions. Currently, this fund has the resources to provide up to $5,000 in support of these staff. This year, the fund's management team have elected to use the funds for certification and recertification expenses. Since the fund is not yet large enough to support the costs for all the staff, recipients will be selected at random from those that sign up for consideration.
If you wish to help ensure more of our frontline staff have their certification fees covered, and can obtain ongoing professional education, you can contribute to this fund. Certification fees range from $170-$240 and recertification from $95-$110. Larger gifts can help multiple individuals or be used to grow the fund for future use. Even a small contribution can make a big difference to our frontline staff, so make a gift today!