Alexey Nesvizhskii, PhD named the inaugural Godfrey Dorr Stobbe Professor of Bioinformatics
By Lynn McCain | April 20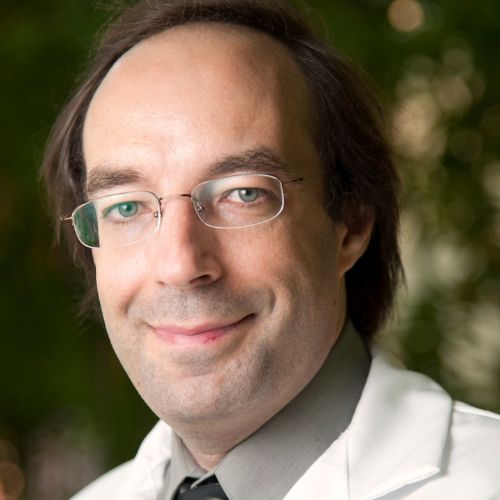 The Department of Pathology is pleased to announce the investiture of Dr. Alexey Nesvizhskii as the inaugural Godfrey Dorr Stobbe Professor of Bioinformatics. The investiture ceremony took place on Wednesday, April 19, 2023.
"Professorships are critical to our institution and a prestigious recognition for honorees and recipients," explained Dr. Charles Parkos, Chair of the Department of Pathology. "They convey our commitment to scientific freedom, allow us to pursue new and innovative areas of significance, and drive progress. Those who hold professorships infuse knowledge and expertise across their fields, impacting patients, trainees, and colleagues."
Dr. Nesvizhskii, who holds a joint appointment as Professor in the Departments of Pathology and Computational Medicine and Bioinformatics, is known for his research expertise in quantitative proteomics, mass spectrometry, and multi-omics integrative analysis of proteomic, genomic, and metabolomics data. He is also focused on developing computational methods for processing and extracting biological information from complex proteomic datasets.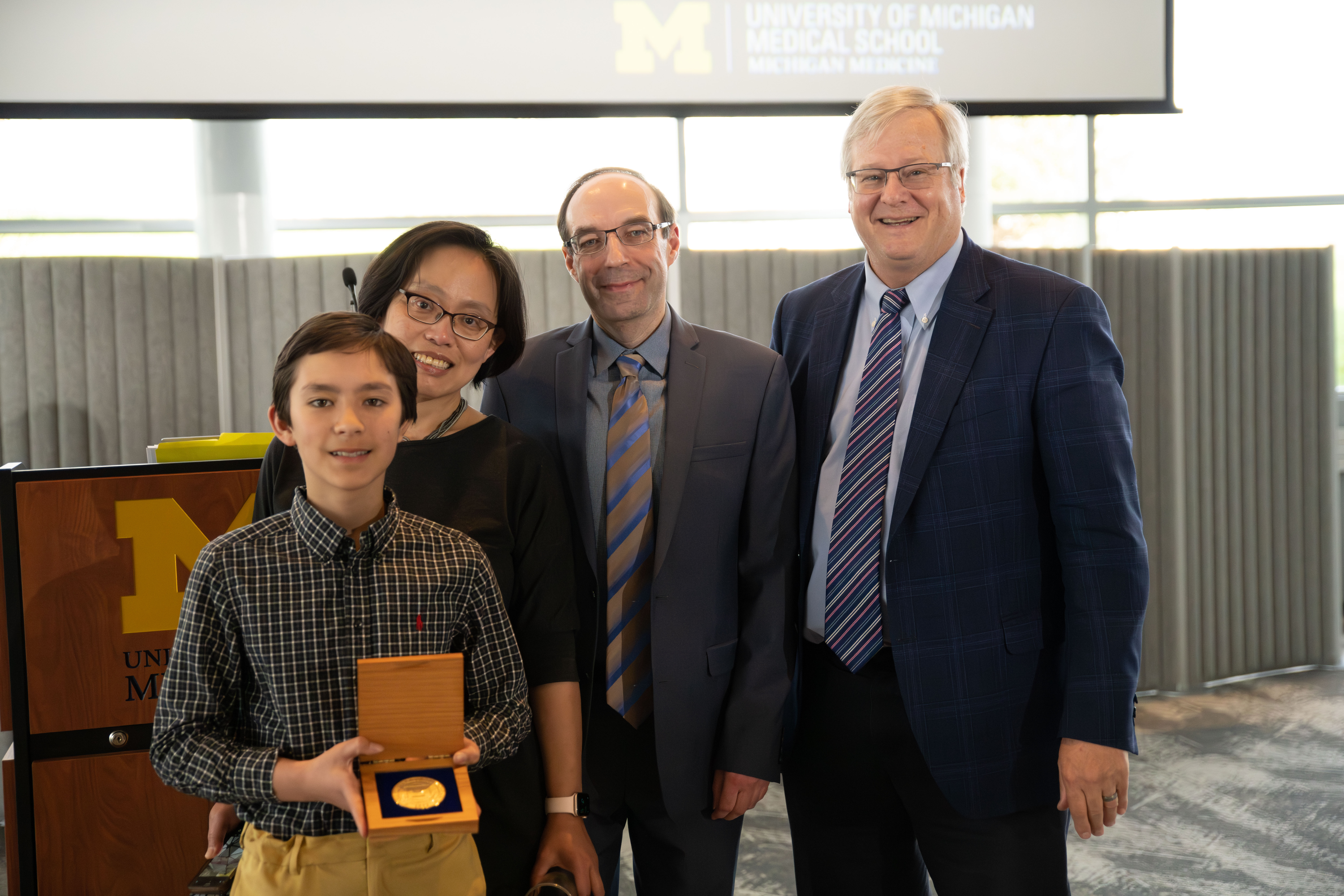 He has received continuous NIH funding for his research and has published more than 170 peer-reviewed articles. In high demand as a presenter, he has received nearly 130 invitations to present his research regionally, nationally, and internationally. He has served on a number of NIH study sections, as an associate editor of JCI Insight, and senior editor for Journal Proteomics. Among his many honors are receiving the Endowment for Basic Sciences Teaching Award in 2016, and the Gilbert S. Omenn Computational Proteomics Award in 2017.
His contributions to training the next generation are just as impressive. Dr. Nesvizhskii mentors students at all levels and has served on 24 dissertation committees. Dr. Nesvizhskii's Proteomics and Integrative Bioinformatics Lab has enabled graduate, post-doctoral, and early-career investigators to gain tremendous experience in transformative research. In 2020, the lab won the #ALSMinePTM Challenge after competing against more than 30 other teams around the world in reanalyzing an ALS dataset from 2018 with the goal of identifying new post-translational modifications on proteins in cerebrospinal fluid samples. Since 2012, he has served as director of the NIH T32 training program, Advanced Proteome Informatics of Cancer. And since 2015, Dr. Nesvizhskii has directed the Proteomics Research Facility in the Department of Pathology.
"Alexey is a true inspiration for our Bioinformatics graduate students, several of whom have trained under him and have launched marvelous careers in industry and academia. His leadership of our NCI Proteogenomic T32 Predoctoral training program is nationally respected, and his overall bioinformatics innovation leadership is a source of pride for all," commented Brian Athey, Ph.D., the Michael Savageau Collegiate Professor & Chair, Department of Computational Medicine & Bioinformatics.
Dr. Nesvizhskii received his Ph.D. degree in physics in 2001 from the University of Washington. He completed a fellowship in proteomics and bioinformatics and was appointed as a research scientist at the Institute for Systems Biology in 2003. To our good fortune, he joined the faculty of the University of Michigan in 2005 as an assistant professor in pathology. In 2007, he was jointly appointed in computational and bioinformatics in 2007, rising through the ranks to professor in 2017.
"Based on Dr. Nesvizhskii's numerous contributions through his extensive research, training, and leadership, I was delighted to invite him to the podium on April 19th to present him with the investiture medallion in honor of his most fitting appointment as the Godfrey Dorr Stobbe Research Professor of Bioinformatics," praised Dr. Parkos.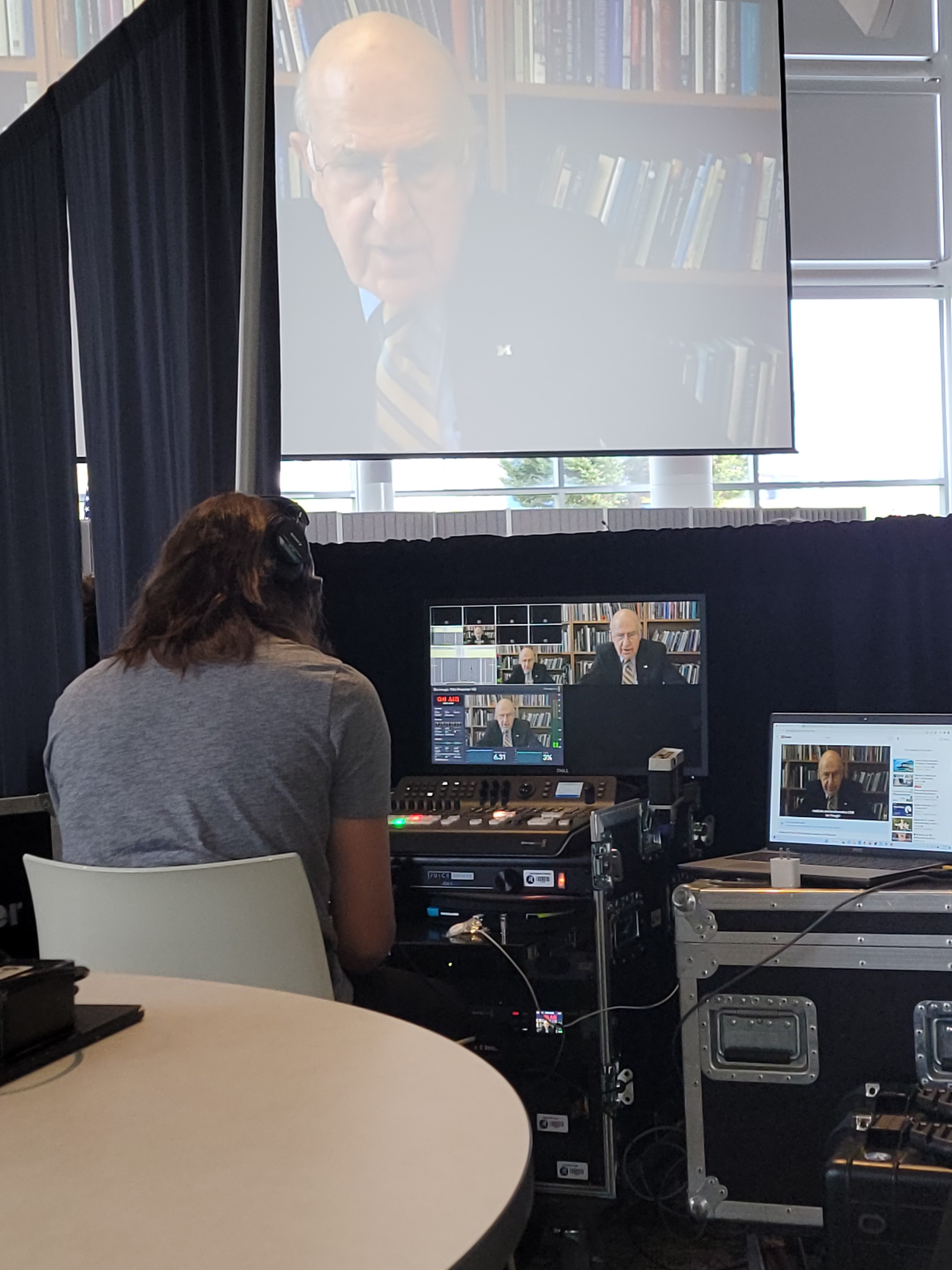 "We are very proud that Alexey has chosen to build his career here at the University of Michigan," added Dr. Gil Omenn, the Harold T. Shapiro Distinguished University Professor and Director, Center for Computational Medicine and Bioinformatics. "He is the world leader in innovative computational proteomics. And he is a major figure in the NCI Clinical Proteomics Tumor Analysis Consortium on proteogenomic analyses of the great heterogeneity of cancers in patients. Finally, he is an inspiration for U-M and global trainees in proteomics."
Nesvizhskii responded, "I am very honored to be named the Godfrey Dorr Stobbe Professor of Bioinformatics. I am an interdisciplinary scientist developing new technologies and computational algorithms for biological data. I look at this award as a recognition of the significance of these areas of research. I am looking forward to continuing working, in a highly collaborative manner, with other clinical and translational scientists in our Department of Pathology and elsewhere in the Medical School. I am hoping that, at the end of the day, my research efforts will contribute to discovery of new treatments and diagnostic tests, making a difference in patients' lives."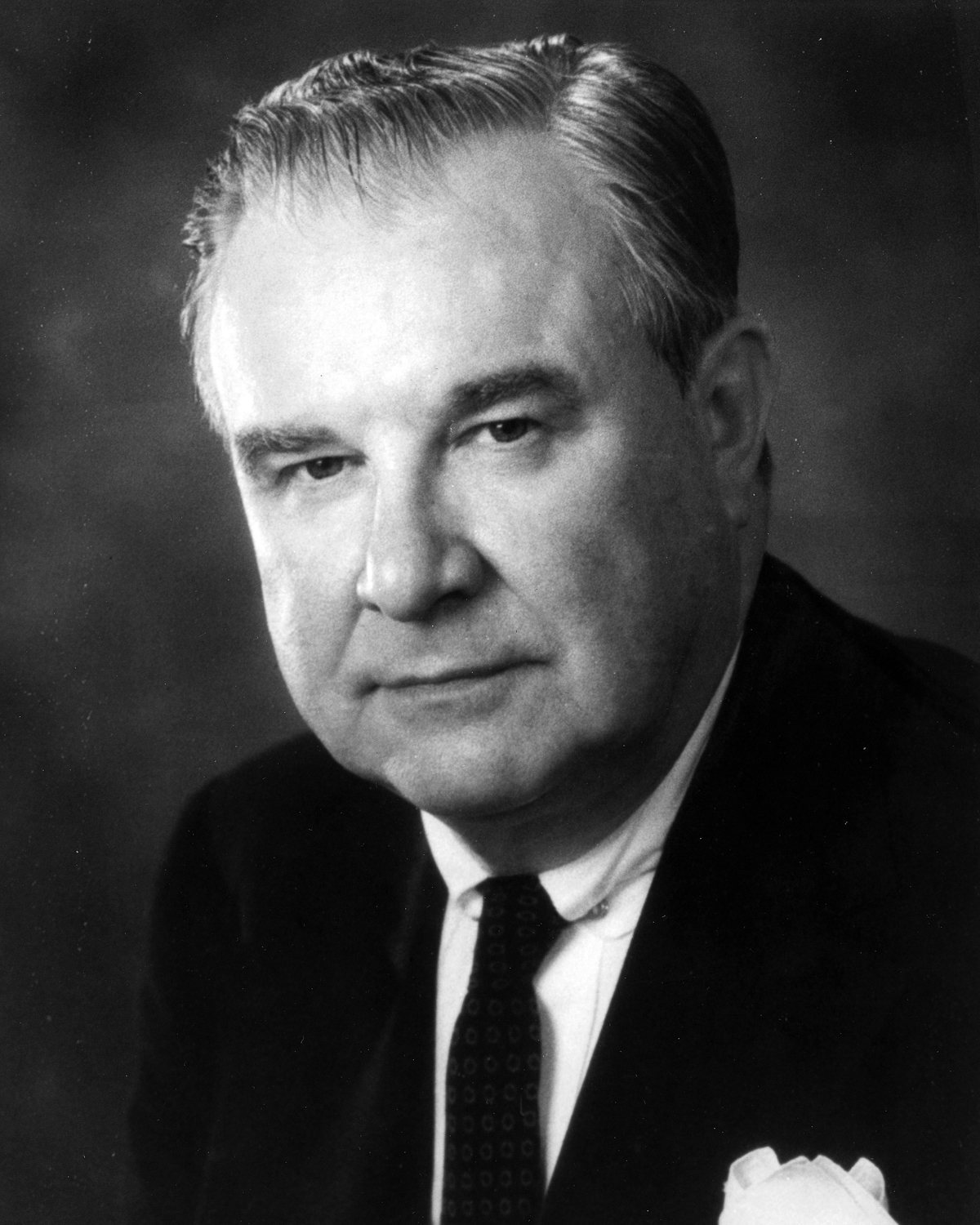 The Godfrey Dorr Stobbe Research Professorship in Bioinformatics was established through dollars split from the Stobbe Professorship fund. It is intended to support the teaching and research of a tenured faculty member of the Department of Pathology.
Its namesake, Godfrey Dorr Stobbe, M.D., received both his undergraduate and medical degrees from the University of Michigan, where he also did his pathology training under Carl Vernon Weller, M.D. Dr. Stobbe was known for his love of learning and pursued opportunities to continue his education throughout his career. At his death in 1985, Dr. Stobbe left the entirety of his estate to the Department of Pathology, enabling the establishment of four endowed professorships, including the Godfrey D. Stobbe Professorship in Pathology, the Godfrey D. Stobbe Endowed Professorship in Pathology Education, the Godfrey D. Stobbe Endowed Professorship in Research Pathology, and the Godfrey D. Stobbe Professorship in Gastrointestinal Pathology.
Please join us in congratulating Dr. Nesvizhskii for this outstanding recognition!