Vaccinate for Flu Season
By Elizabeth Walker | October 6 2017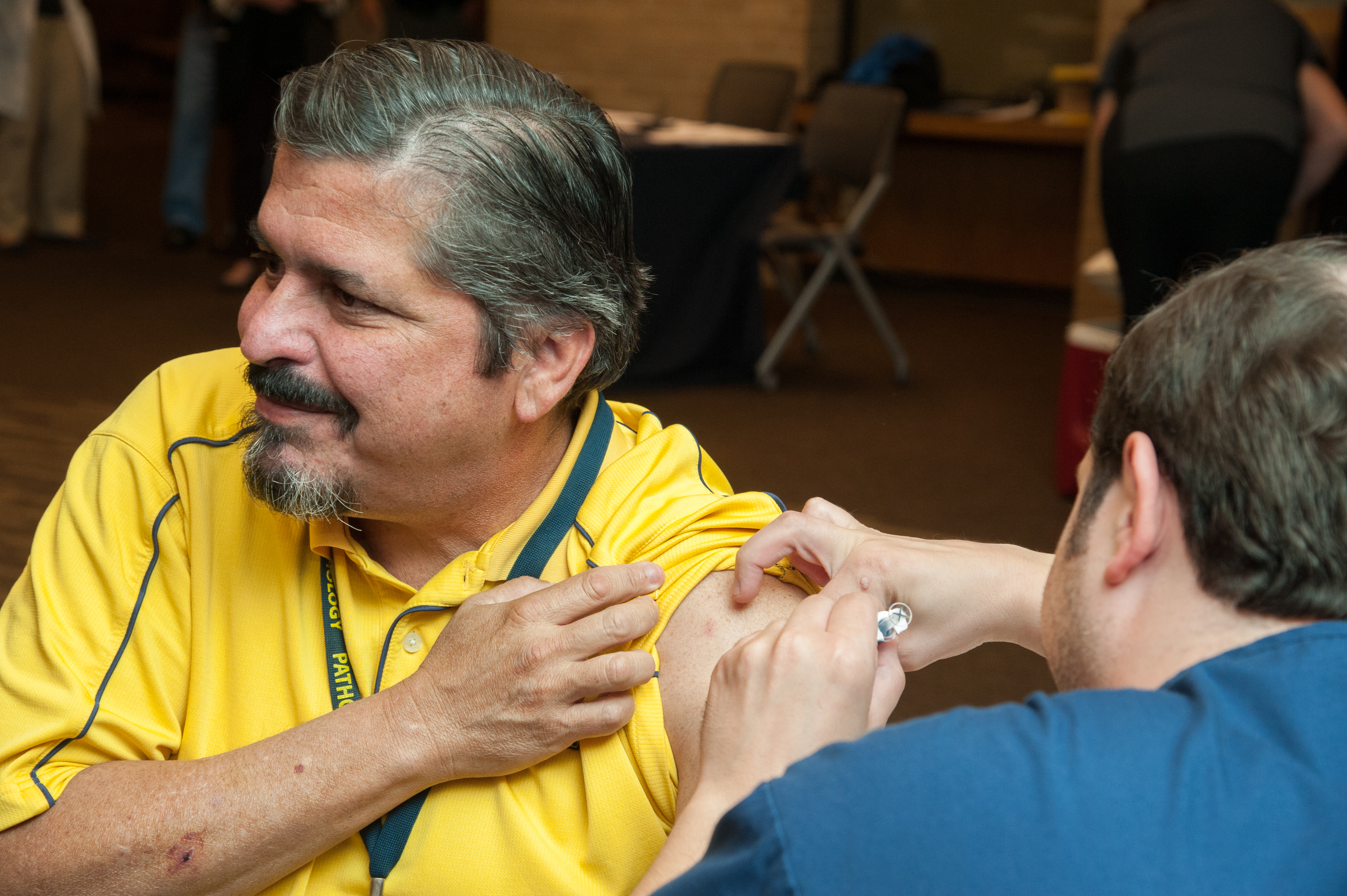 Martin Lawlor, Director of the Division of Finance and Administration receiving his flu shot.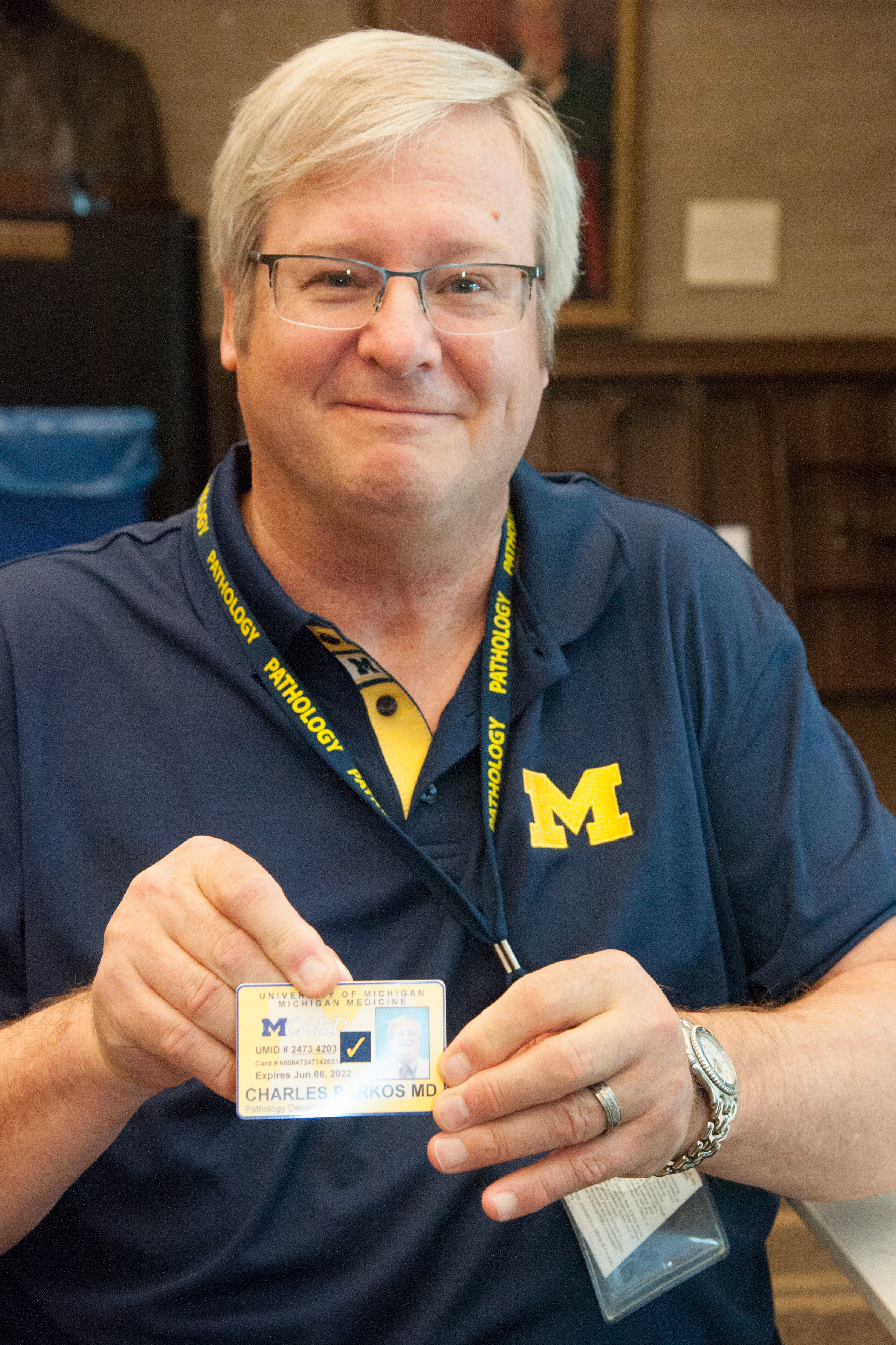 Department Chair, Charles Parkos, MD showing on his badge the sticker received after his flu shot.The Department of Pathology is committed to maintaining a healthy environment this flu season. All faculty, staff, students, vendors, volunteers, and contract personnel are required to get an influenza vaccine to protect co-workers, patients, and visitors at Michigan Medicine against the flu. Our Division of Quality and Health Improvement (DQHI) is tracking 100% compliance. The deadline to get your flu shot is December 1, 2017.
There are a variety of flu shot clinics being held around campus. If you get a flu shot at a location outside of Michigan Medicine, such as your doctor's office or pharmacy, be sure to get paper documentation including your name. That documentation should be submitted, along with your UMID# to Brian Tolle, Manager, DQHI. Tolle will file the paperwork in your record and give you a sticker for your ID badge.
Those who opt out of having the vaccination due to religious and medical exemptions are required to fill out an exemption request form. Those without vaccination will be required to wear a mask in any area where patients may be present for the entire flu season. Exemption requests must be filed by November 1.