As Harry Neusius Retires Jennifer Slater Becomes Phlebotomy Manager
By David Keren | February 27 2018


Administrative Manager, Harry Neusius announced his retirement date, effective February 12, 2018. We wish him well as he transitions into this next phase of life. It is our pleasure to announce that the search for his replacement has concluded. Jennifer Slater, who currently supervises the onsite-outpatient phlebotomy areas, has been selected to step into this role.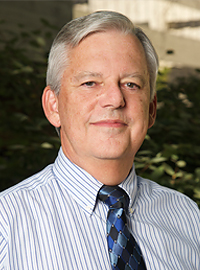 Harry Neusius began his journey in the Department of Pathology May 1, 1999, as a Chief Technologist. He was promoted to Administrative Manager of Specimen Procurement in 2005. Over this time he was involved in several renovations of Specimen Processing along with an implementation of a Lean overhaul that dramatically increased the efficiencies in this core lab. He has also been an integral partner with the Poke Plan to help identify our pediatric patient preferences for blood draws and has spoken at several national conferences on this subject. In the past year, his leadership has been key in planning for a new Cancer Center Draw area that will improve the time of blood draws as well as the experience of our patients. Further, Harry has worked with the newly formed Phlebotomy Committee to better deal with the challenges of our early morning draws. These are just a few highlights of Harry's many contributions. For me, it has been a pleasure to work with and learn from this professional.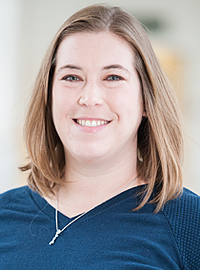 Jennifer Slater joined Pathology in August 2005 with the UH-Inpatient Phlebotomy team. Due to her leadership qualities, Jennifer progressed to Allied Health Technical Coordinator in 2007 and Allied Health Intermediate Supervisor in 2012. Jennifer is a perfect example of a servant leader. She currently participates in the Pathology Patients and Families Advisory Council (PFAC) that helps us understand how we can be more patient and family focused, specifically with our phlebotomy services. Jennifer is able to work collaboratively with others throughout Michigan Medicine to accomplish our ultimate goal of safe and effective patient care. She has numerous projects ahead, including completing a renovation of the Cancer Center Blood Draw station this spring. We have full confidence that she is ready to take on the challenges ahead.
Congratulations to both Jennifer and Harry in their future endeavors.