Happy Retirement to Cindy Howard
By Lynn McCain | June 12 2018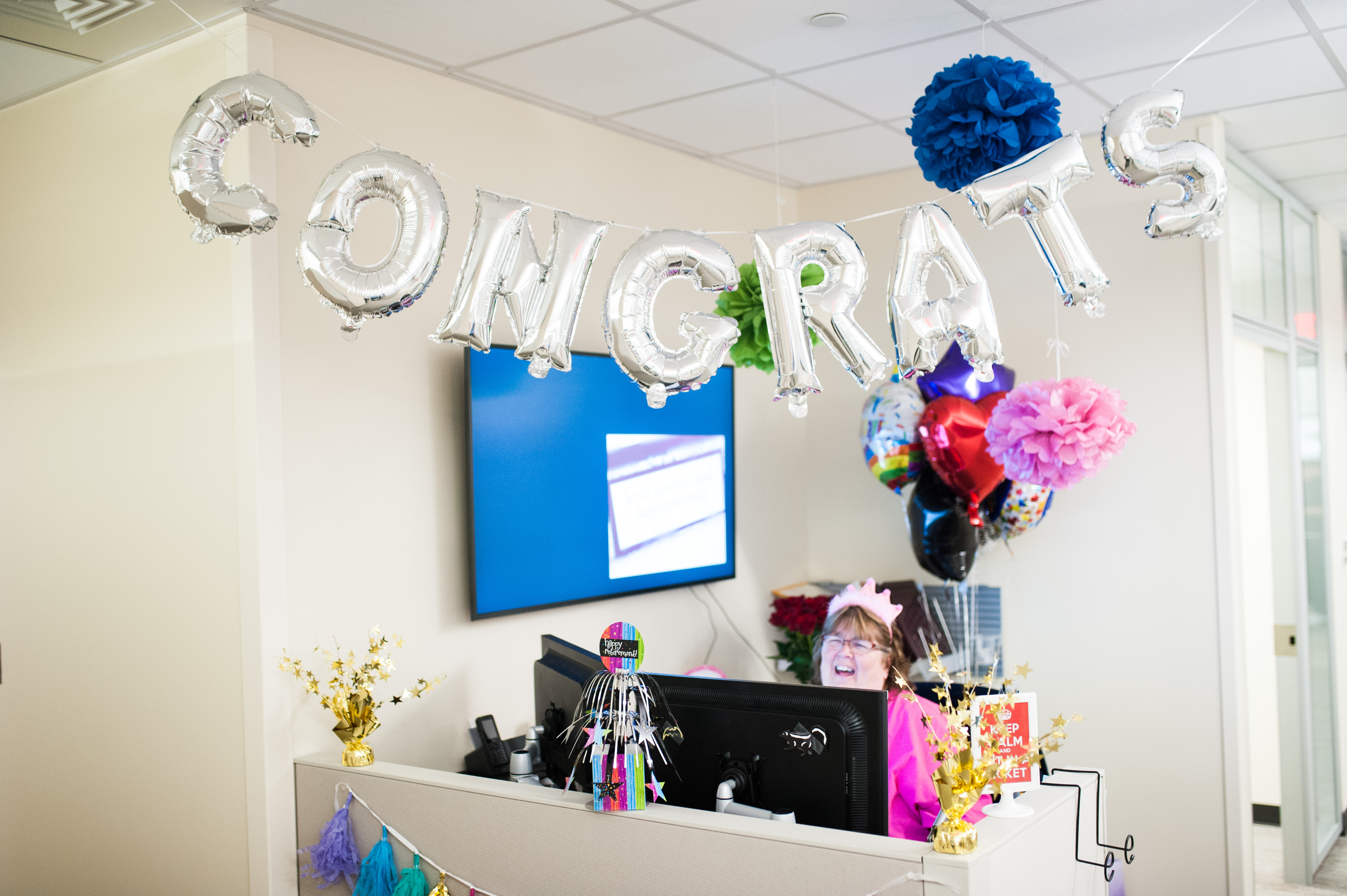 Nearly 41 years ago, a bright teenager with a ready smile joined the University of Michigan Department of Pathology's Specimen Processing unit. A scant 9 months later, Cindy Howard was recommended by her peers for promotion to Pathology's nascent computer support desk. This was the year that the Commodore PET was introduced with a whopping 4 KB or 8 KB of memory and Atari Video Computer System game console was the first sold with the innovative factory-programmed ROM chips to store the software.
For the next 40 years, Cindy Howard was the voice of Pathology Informatics, as the unit came to be called. She provided friendly, expert guidance to callers who often became "phone friends" as she provided support from the DOS era to the current Windows and Apple operating systems, through myriad versions of software and technical advances. However, it was not the technical aspect of the job that most appealed to Cindy. It was the people. She fondly reminisced about the moves from the old hospital to the new hospital campus and now to the current facility; setting people up in their new spaces along with a fair number of practical jokes! "It is the people I will miss the most. We used to do floor sweeps in the hospital. We don't do that anymore and I miss them. I don't know where the people are anymore."
Through the years, Cindy has made lifetime friends in the Department. She recalled the Christmas parties at Dr. Bruce Friedman's home and with Beth Valka, her prior supervisor. She looks forward to staying in touch with her friends, especially her crafter friends Beverly Smith (retired), Beverly Schumann (retired), Rebecca Roberts and Jeannette Jeffries (both current employees). She also met her husband, Bill, along the way and has been married for 37 years, often working opposite shifts to raise their daughter, who now works in Specimen Processing, just like she did!
What advice would she give new employees to the Department? "Pathology is a great place to work. People are great to you. I just like working here. Have fun; don't be too serious. Take time to meet people and get to know them," Cindy advised. In the meantime, don't be afraid to call her…she'll either be camping or crafting.
Cindy retired on Friday, June 8th, her 60th birthday. Have a great time, Cindy! You will be missed!