U-M Compounds Show Promise in a Lab Model of Advanced Prostate Cancer
By Ian Demsky | 14 May | labblog.uofmhealth.org/lab-report


A new study finds that U-M-designed compounds led to significantly smaller, slower-growing tumors.
The primary treatment for advanced or aggressive prostate cancer is to chemically or surgically short-circuit the body's production of male hormones — called androgens — which drive the growth of the cancer cells.
After a few years, however, the cancer invariably becomes resistant to this treatment, at which point it resumes its deadly progression.
Now, in mouse models and prostate cancer cell lines, University of Michigan researchers have demonstrated the preliminary effectiveness of a new set of compounds that offer a potential advance in the treatment of metastatic castration-resistant prostate cancer — one that appears to avoid many of the usual mechanisms of treatment resistance.
Their findings were published in the journal Clinical Cancer Research.
"The idea was to develop and use this new type of molecule, these protein degraders, that can get rid of the protein faster than the cell can make it."

Shaomeng Wang, PhD
The new strategy harnesses the power of a natural cellular recycling system to attack a family of proteins known as BET proteins, thus disrupting two key signaling pathways involved in cancer growth.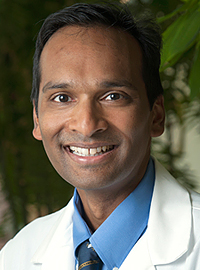 "Given the strong preclinical data in our study, we believe BET degraders should be investigated as part of a broader combination therapy approach to treat castration-resistant prostate cancer — including PARP inhibitors, platinum-based drugs, androgen receptor antagonists and immunotherapies," says study first author Steven Kregel, PhD, a postdoctoral fellow in the lab of Arul Chinnaiyan, MD, PhD, member of the U-M Rogel Cancer Center and director of the Michigan Center for Translational Pathology.
Development of better treatments could have a significant impact. Prostate cancer is the second-leading cause of cancer death in American men, behind lung cancer, according to the American Cancer Society. About 1 in 9 men will be diagnosed with prostate cancer during his lifetime, and 1 in 41 will die of the disease.
Degraders vs. Inhibitors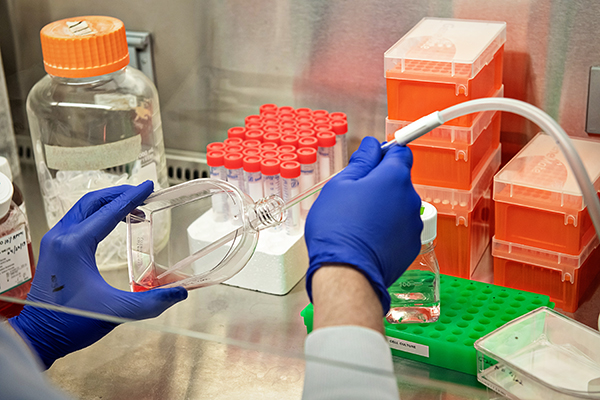 Scientists have kept this group of bromodomain and extraterminal (BET) containing proteins in their sights for several years. And previous research in the Chinnaiyan lab demonstrated that BET-targeting compounds work by blocking the action of these proteins — though their usefulness has been limited by side effects, toxicity and rapid resistance to them.
The new compounds, however, attack the BET proteins in a different way. Applying a technology called proteolysis-targeting chimeras (PROTAC), the investigators designed BET degraders to tag the target proteins for recycling by the body's own cleanup systems.
The compounds used in the study were developed by Bing Zhou, PhD, a former postdoctoral fellow in the lab of Shaomeng Wang, PhD, the Warner-Lambert/Parke-Davis professor and a professor of internal medicine and pharmacology at the U-M Medical School; Wang also holds an appointment in the U-M College of Pharmacy.
"The inhibitors that target the BET proteins, they're all competitive inhibitors, and you have to have high concentrations to outcompete their natural ligand," Kregel says. "And you have to administer them over a long period of time, because as soon as you stop, the proteins are just going to go back to binding where they normally would, activating oncogenic gene transcription."
The BET degraders, on the other hand, can remove the BET proteins from cancer cells and disrupt the signaling of the androgen receptor, as well as a cancer-driving gene known as MYC, and at much lower concentrations than the inhibitors, the researchers found.
"The idea was to develop and use this new type of molecule, these protein degraders, that can get rid of the protein faster than the cell can make it," says Wang, who is also a member of the Rogel Cancer Center.
The U-M collaboration isn't the first to experiment with BET degraders, but it is the first to examine the therapeutic potential and in-depth mechanism of BET degraders for the treatment of castration-resistant prostate cancer.
Promising Results in Mice and Cells
The U-M-designed BET degraders significantly suppressed cancer growth in prostate cancer cell lines and in mouse models that used patient-derived tumors, known as xenografts.
"Mice treated with our leading compound had significantly smaller, slower-growing tumors than our control group," Chinnaiyan says. "While we're enthusiastic about these promising results, drug discovery is a notoriously lengthy and complex process. More research is needed to further optimize these compounds before clinical trials for patients can be considered."
Indeed, the Wang laboratory has performed extensive optimization work on its BET degraders to try to identify a candidate to advance into clinical development, Wang explains.
The work also identified lipid metabolism biomarkers that would be helpful for monitoring patients' response to the drug and for indicating how effectively it's treating the tumors, the researchers note.
"This is precisely the type of project that is ideally suited for drug discovery at U-M — it combines state-of-the-art facilities, deep disease expertise, and strength in compound discovery and optimization," says Vincent Groppi, PhD, director of Michigan Drug Discovery, a university-spanning collaboration to find, fund and mentor drug discovery projects; the group did not directly support the BET project.
—
The University of Michigan has filed a number of patent applications on BET degraders, including the BET degrader used in this research, for which Wang and Zhou are co-inventors. These patents have been licensed by Oncopia Therapeutics for clinical development. Wang and Chinnaiyan co-founded, own stock in and are paid consultants for Oncopia. U-M also owns stock in Oncopia. The company was not involved in the design or approval of this study.