Sue Stern Retires After 41 Years
By Lidija Fremeau | December 24 2019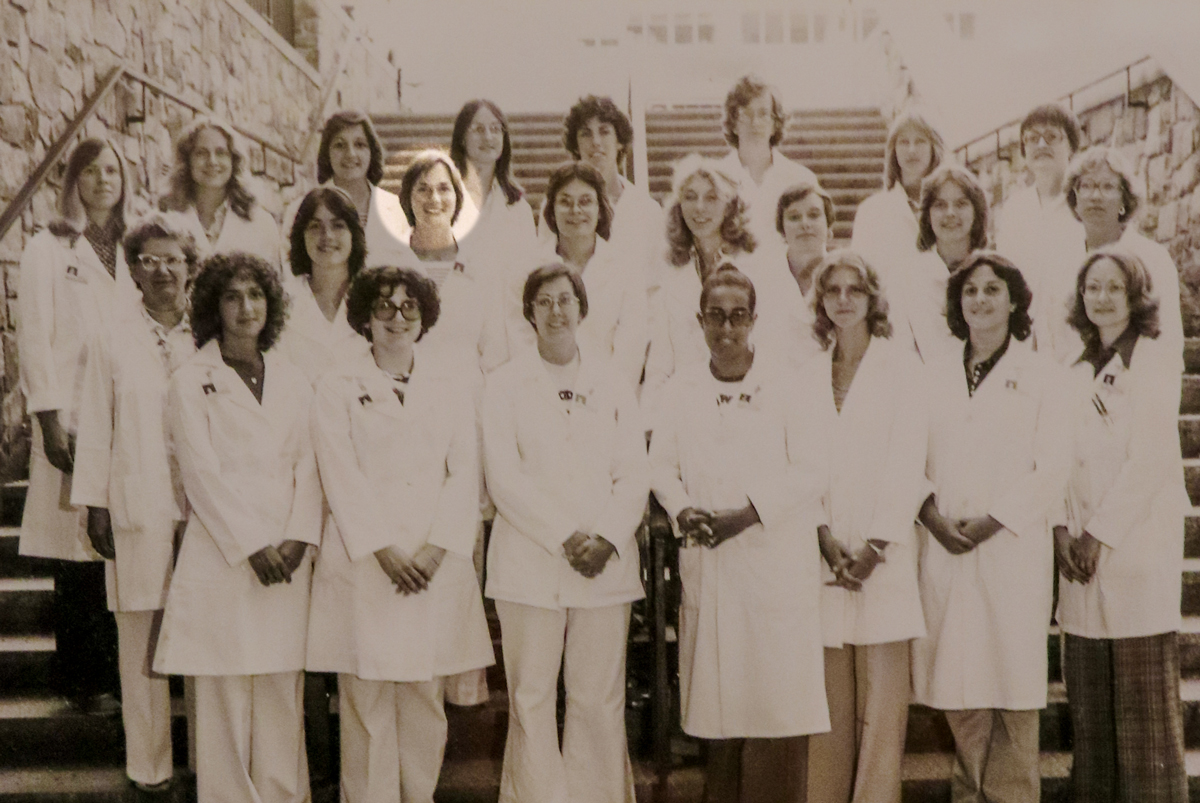 After 41 years in the laboratory, Sue Stern, MS, MT(ASCP), is retiring. Sue graduated from the U-M Medical Technology Program in 1978. She then secured a position as a medical technologist in the Chemistry Laboratory. In 1980, she became a laboratory supervisor for the day-shift adult automation area and remained in that role until 2002, when she became the Chemical Pathology Chief Technologist/Administrative Healthcare Intermediate.
When asked about her contributions, Chief Technologist Eric Vas Binder, BS, MT(ASCP), stated, "It's been a great pleasure working with Sue over the years in Chemistry. In the words of one staff member, she truly is an example of the 'Michigan difference' with all of her hard work and dedication. Sue's leadership and guidance over the years have helped the Chemistry section grow into the highly automated state that it is today. Her deep knowledge of Cerner™, Soft™ and interfaces always played a critical role in adding new assays and platforms and smoothing those transitions overall. She really will be missed."
"My first proud moment as a new medical technologist," Sue recalls "was when I soldered a wire fixing an instrument without calling service. Soldering wires was a valuable skill learned from Rod Capps. I am proudest of my involvement in the automation line implementation and its success in Chemical Pathology. That was something I was determined to see before I left."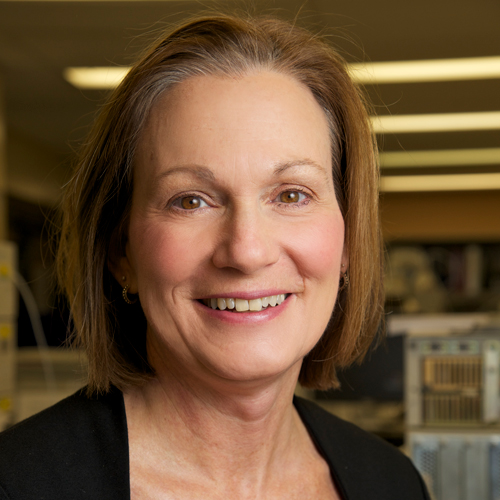 That kind of determination and can-do attitude were not unnoticed. Don Giacherio, PhD, stated, "Sue's talents, common-sense approach to problem-solving, and extraordinary work ethic were quickly recognized, and she progressed through the ranks in the lab to eventually become the administrative manager for the chemistry section laboratories. Sue is a great example of what truly makes the department and Michigan Medicine great; the presence of dedicated, talented, and hard-working individuals willing to do whatever is necessary to better serve the needs of the patients."
Sue has enjoyed working with Dr. Giacherio for the last 35+ years and appreciates the mentoring of Martha Theissen and Rod Capps. Now she is looking forward to playing with her grandson and watching him grow. To all with whom she has worked, "Thank you. I couldn't have made it for 40+ years without you… There are many great memories. I have worked with many fun, interesting and dedicated people."
Best wishes, Sue!