R01 Granted to Jolanta Grembecka, PhD
By Lidija Fremeau | December 20 2019


We are thrilled to announce that Jolanta Grembecka, PhD, an Associate Professor in Pathology, has been granted an R01 for her research "Development of ASH1L inhibitors for acute leukemia." Dr. Grembecka's research work is devoted to developing new targeted therapies for cancer. This particular project is focused on targeting ASH1L histone methyltransferase with small molecules as a novel therapy for acute leukemia.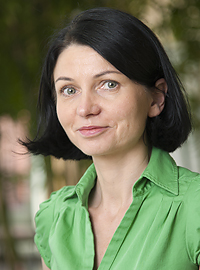 The National Institutes of Health (NIH) is comprised of Institutes and Centers that support specific areas of health-related research and almost all Institutes and Centers at the NIH fund Research Project (R01) grants. Research grant applications are assigned to an Institute or Center based on receipt and referral guidelines, and many applications are assigned to multiple Institutes and Centers as interdisciplinary and multidisciplinary research is encouraged.
The R01 is the original and historically oldest grant mechanism used by NIH. The R01 provides support for health-related research and development based on the mission of the NIH. The R01 grant is an award made to support a discrete, specified, circumscribed project to be performed by the named investigator(s) in an area representing the investigator's specific interest and competencies, based on the mission of the NIH.