"Detroit's Daily Docket" Podcast Sheds Light on the Medical Examiner Process
By Elizabeth Walker | February 3 2020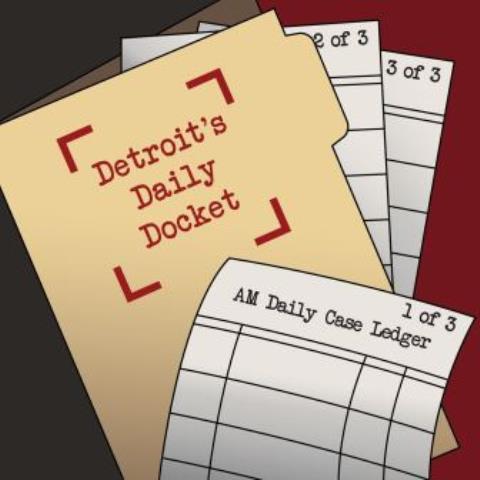 A new podcast out of the Wayne County Medical Examiner's Office, in partnership with the Michigan Medicine Department of Pathology, provides education for the lay public and armchair detective. Drs. Leigh Hlavaty, Lokman Sung, Milad Webb, and Omar Rayes are your guides through the field of forensic pathology offering factual knowledge via famous cases. Learn about careers in forensics, what goes on a death certificate, the most up-to-date information on the opioid epidemic, and much more.
The first season launches February 14th and this eight-episode run will cover topics such as drug deaths, asphyxia, and gunshot wounds and the deaths of Prince, Carrie Fisher, Robin Williams, Britney Murphy, Whitney Houston, and more. Additionally, an entire episode is devoted to the discussion of Jeffrey Dahmer with Dr. Jeffrey Jentzen, the chief medical examiner who investigated the case.
Learn more and subscribe now at http://bit.ly/detroitsdailydocket.
Follow Detroit's Daily Docket on Social Media @detroitsdailydocket.
—
Join us at the Advances in Forensic Medicine & Pathology Conference May 6 - 7.