Suzanne Butch is Deservedly Recognized
By Lidija Fremeau | January 29 2020


C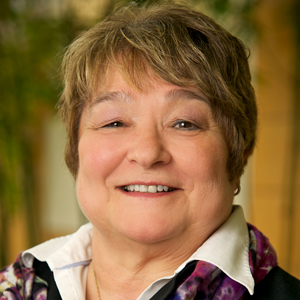 ongratulations to Suzanne Butch, MA MT(ASCP)SBB, on her selection as the 2019 One World Award recipient! Suzanne is the Division of Quality and Health Improvement's (DQHI) Manager of Clinical Pathology Quality Assurance has been an instrumental part of the International Council for Commonality in Blood Banking Automation (ICCBBA) for many years. ICCBBA is the not-for-profit, nongovernmental standards body in official relations with the World Health Organization whose mission is to enhance safety for patients by managing and promoting the ISBT 128 international information standard for use with medical products of human origin. ICCBBA's Board of Directors and members of its Technical Advisory Groups (TAGs) are volunteers who give freely of their time and effort. ICCBBA has a small staff who manages the technical documentation and databases, promote and support the global implementation of the standard, organize technical meetings, and administer registration and licensing.
On a more local level, having Suzanne as part of the organization helped Michigan Medicine to understand and implement the changes easily. Her guidance and education assisted the staff in the Blood Bank laboratory to prepare for the labeling enhancements.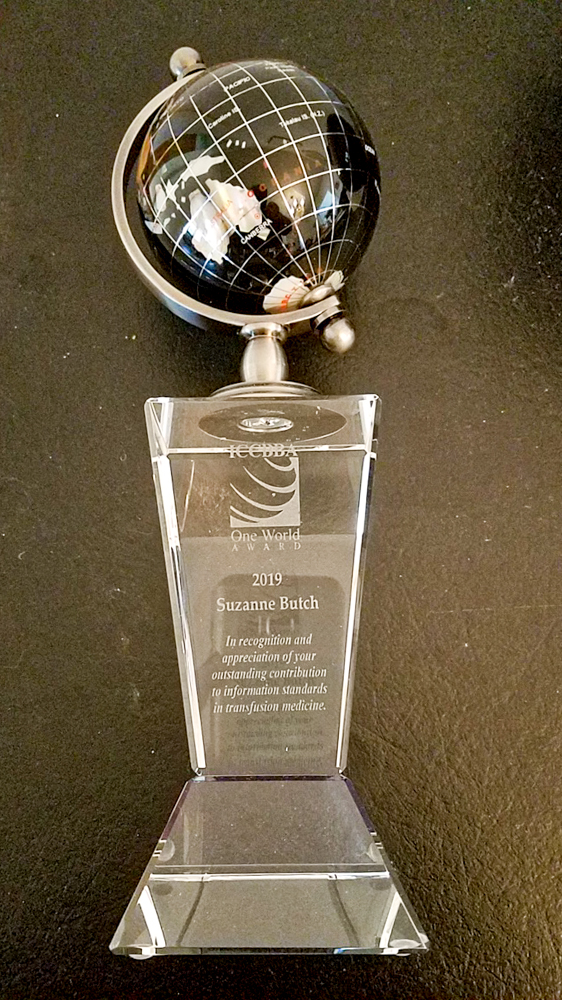 The ICCBBA One World Award was established in 2008 as a way of recognizing professionals who have made important and significant contributions to the understanding and application of international information standards in transfusion and transplantation medicine through original research, innovative technical development, and/or influence in the development of policy and regulation. It is only fitting that Suzanne Butch has received a 2109 One World Award.
Suzanne has been active in state, national, and international professional societies and edited books on irradiation and information technology in transfusion medicine. She currently serves as chair of the American Society for Clinical Laboratory Science's (ASCLS) Leadership Academy, as an advisor to the ASCLS Professional Acknowledgement for Continuing Education (P.A.C.E.®) Committee, and as a trustee of the ASCLS Education and Research Fund. She also currently serves on the AABB Public Policy Strategy Committee, as a member of the AABB Coding and Reimbursement Committee, and on the ISBT Working Party on Information Technology.
Her professional concerns include the use of barcoding and streamlining laboratory operations. To this end, she has worked since 1990 on various committees and organizations to promote electronic cross-matching. She has been on ICCBBA's Board of Directors and is currently the chair of ICCBBA's Americas Technical Advisory Group.
Congratulations on your well-deserved recognition, Suzanne!