Rogel Cancer Center Phlebotomy Team Named Michigan Medicine MVPs
By Elizabeth Walker | February 20 2020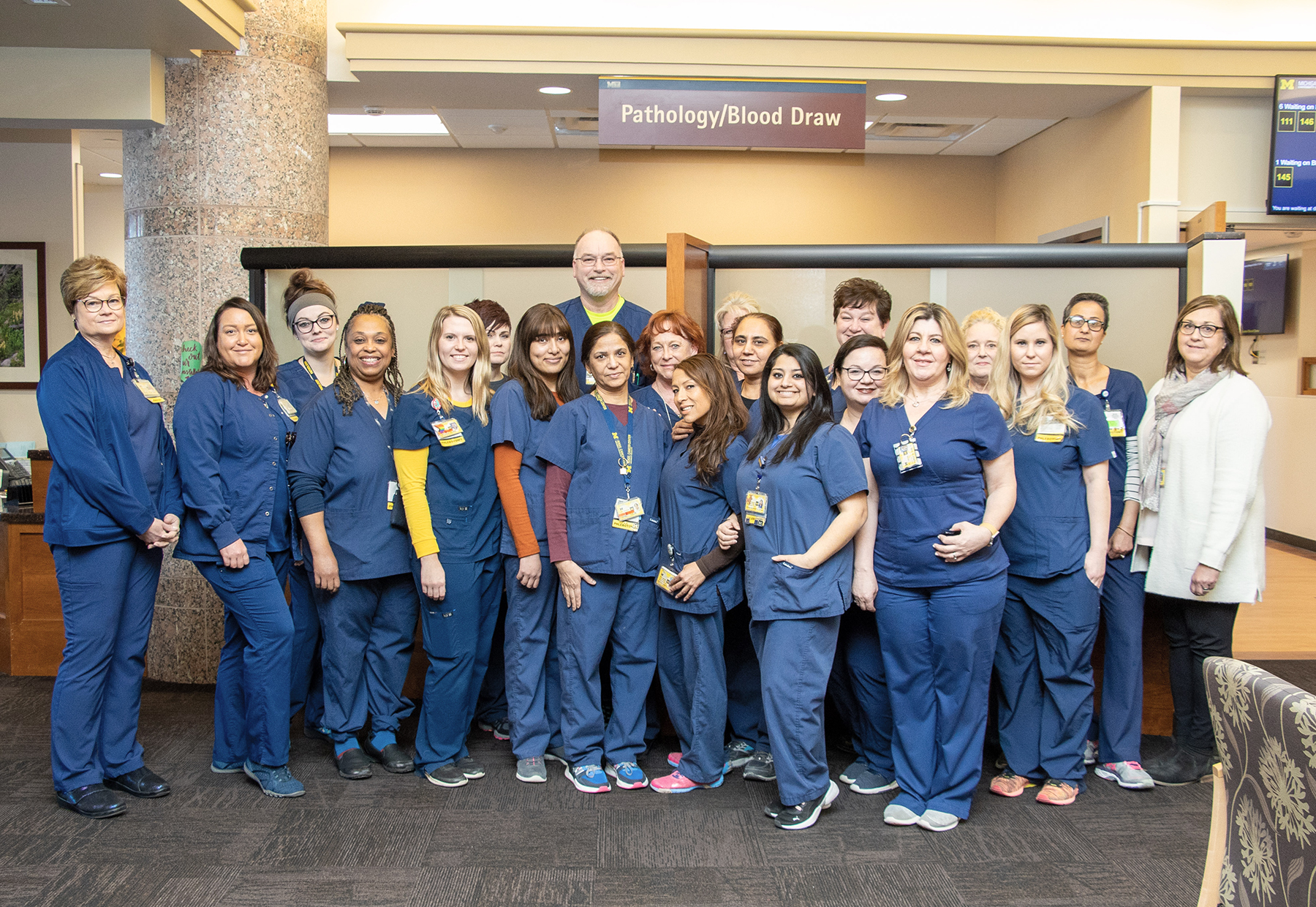 Michigan Medicine Headlines recently asked for nominations of faculty and staff who amaze colleagues with their work ethic, dedication, and commitment to carrying out the organization's mission. Among those recognized were the staff from the Rogel Cancer Center phlebotomy team.
The nominator had this to say of the team:
"The entire Rogel Cancer Center blood draw team works hard and tries to make all patients feel at home and laugh when they are here. Cancer is a difficult diagnosis, no matter what, when, or who is dealing with it. This team strives to make each person feel welcome while always doing the job right and well. Thank you, Rogel Cancer Center phlebotomy!"
The team has been awarded Michigan Medicine swag as their prize. Congratulations!